Finding a good doctor for an elderly loved one can be a challenge. Many rural areas and smaller towns do not have gerontologists available. This means that a family will need to look at the non-specialists available in their area to provide medical care for their loved one.
Look for a family practitioner or general practice physician to be the primary care physician for your loved one. General and family practitioners are trained to treat all aspects of a person's health and well-being even though they have not specialized in a specific field. They treat the elderly as well as newborns, children and adults for everything from a splinter to a more serious illness.
Health Insurance Coverage
Choosing a doctor can be based upon several factors. One of the first aspects to look at is whether or not the patient's health coverage is accepted by the physician being considered.  Most physicians will accept Medicare but it's important to determine whether or not they will accept Medicaid and/or the supplemental policy if one is available.  If the doctor will accept the health coverage, the next thing to look at is accessibility.
Location and Accessibility
It is important to choose a doctor whose office is located close enough to be easily accessed for routine care and emergencies. If the elderly loved one is homebound, a physician who understands this and is willing to work around this detail to provide care is ideal.
Physicians can order home health nurses to draw blood, administer injections, take vitals signs and other basic medical procedures then report to the doctor. These procedures would normally be done at the doctor's office, but when dealing with a homebound patient, getting them into the office may be a problem.
In addition, when transporting an elderly homebound loved one, distance to the doctor's office can play a part in the convenience of the location. Determine if the time spent driving and the distance to and from a doctor's office makes the doctor in question an acceptable choice for your loved one's needs. If the doctor requires that your loved one must been seen at the office frequently, then distance can be an important factor when choosing the physician.
Office Hours
When choosing a doctor there are a few important questions about the doctor's schedule that you should ask. What kind of office hours does the doctor hold? Do they have evening or weekend hours? How can you get in touch with them when the office is closed? Are the physicians who cover the "on-call" hours acceptible to you?
Hospital Choices
Most doctors have privileges at specific hospitals. When choosing a doctor, it is important to find out which hospital or hospitals the doctor has privileges at. This is the same hospital the patient would go to for emergency care, tests and surgeries in most cases. The size, location and reputation of the hospital may play a large role in your decision to choose or not choose a specific doctor.  Some towns and cities have specialty hospitals for certain conditions.  If your loved one has a condition that is treated by one of these specialty hospitals, it is important to determine if the primary physician has priviledges there.
Personality
Even the most qualified and credentialed doctor may not be the best choice for your loved one's personal physician if their personality clashes with yours. You'll probably want to choose a doctor that you genuinely like and feel comfortable with. Remember that you will need to be working closely with this person to advocate for the best health care for your loved one.  Imagine my surprise when I asked my father's physician if he might be discharged in the afternoon only to hear him say "What part of HE WILL BE DISCHARGED TOMORROW MORNING did you not understand?"  However, there are also surgeons that I have worked with in the past who had terrible bed-side manners yet they are the ones with whom I would have trusted my life.
Choose a doctor who will take the time to speak with you as you advocate for your loved one's health care. The doctor should be willing to listen to your concerns and answer your questions to your satisfaction. Remember, you are hiring them and paying them for their time.  The days of the primadonna physician OUGHT to be over.
Another consideration is the physician's staff.
Do you like the physician's staff? Are the doctor's employees personable, respectful and pleasant? If you find receptionists, nurses and other staff members to be rude, then perhaps you should consider other physicians. These are the people you will be working with to schedule appointments, update prescriptions and access patient information. If you find them difficult to work with initially, it might improve over time but don't expect it to automatically occur.
Ask the doctor if they have a Family Nurse Practitioner or a Physician's Assistant in practice with them. These medical professionals assist doctors in caring for patients in many private practices. Decide if this is acceptable to you for your loved one's care. If not, then you may need to continue looking or specify in the patient records that care must be provided by the doctor.  Keep in mind though that Nurse Practitioners and Physician's Assistants generally have more time to spend with the patient and are trained to be patient advocates.  They are also often more accessible.
Making the Choice
After taking all of these factors into consideration, decide which physician you would like to care for your loved one. Schedule a new patient appointment and commit to making the new relationship work.
LEARN TO LOVE YOUR LIFE AGAIN
---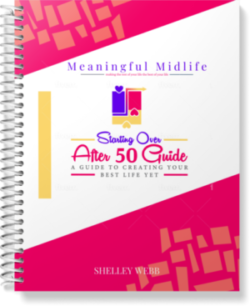 Do you feel like you need to hit the REFRESH button on your life? Download our free guide and begin to create your best life yet!