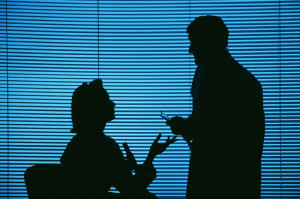 The following is a guest blog featuring Gary B. Liska from Quality Assured Services, Inc.  He will be discussing Coumadin (or warfarin) therapy (which we spoke about in our members' section recently).  Although he is in the private sector, I wanted him to discuss QAS's offerings because they offer in-home testing for blood levels that would determine the effectiveness of warfarin therapy.  My father and I had many appointments (as many as 3 times a week) at the laboratory so that his blood could be tested.  In home therapy would have been so much more convenient.
I also wanted to introduce you to the QAS website because they have some great teaching articles about vitamin K (a vitamin that should be limited when receiving Coumadin therapy) and also about some other medications that should be avoided during therapy.  He will discuss those more in later posts.
So without further adieu……
There is good news for patients taking Coumadin® (warfarin)!
The good news for patients, family members and those who care for a loved-one taking Coumadin® (warfarin) came March 19, 2008 when Medicare announced coverage for patients to test their blood in the privacy of their home. The policy extends benefits to Medicare beneficiaries who have been taking warfarin for at least 90 days for any of the following reasons: atrial fibrillation, mechanical heart valve replacement, or venous thromboembolism (DVT/ PE).
What is patient self-testing?
Patient self-testing allows patients taking warfarin to test their blood at home with a small finger-stick sample of blood – not too different for diabetic patients who check their blood for insulin levels.
Coumadin® is a medication that requires a small sample of blood to measure the effect of prolonging the bleeding time designed to prevent dangerous blood clot development. Medicare and many private insurance company's provide reimbursement for up to, but not more frequent, than weekly home testing to reduce bleeding risks.
Home INR testing however, requires a physician's prescription for one of the FDA-approved, small, hand-held monitors and for testing supplies. The monitor and testing supplies are not available in retail pharmacies but can be obtained through specialty distributors such as Quality Assured Services, Inc. (QAS).  QAS is a Medicare and private insurance company that distributes, trains, and communicates patient's home test results to the patient's physicians.
Who is a candidate for home INR testing?
Patients who are motivated, with a desire to improve their control of warfarin and reducing the risk of side effects are good candidates for home INR testing. The test is simple to perform by the patient or a caregiver.
How home INR testing works
Home INR testing enables patients to test more frequently than monthly, in the comfort of their home, resulting in better warfarin control and therefore improved safety. Home testing results may be phoned in through a secure 800# provided through the distributor of the monitor. Testing strips are shipped directly to the patient's home at no additional charge.
Weekly testing is a testing frequency that has been proven superior in clinical studies. Testing weekly evaluates the effect of patients: diet, overall health, metabolism of Coumadin® and interaction of other medications. Patients or care providers simply phone each home test result into their physician's office or online service.
How to get started
Patients or caregivers can have many of their questions answered by visiting home INR testing. Specialty pharmacy providers such as QAS, Inc. provide full-service assistance including insurance, clinical and technical support at no charge to the patient.
LEARN TO LOVE YOUR LIFE AGAIN
---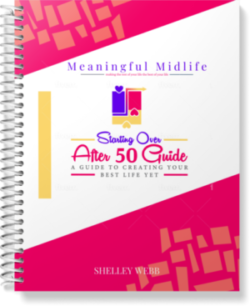 Do you feel like you need to hit the REFRESH button on your life? Download our free guide and begin to create your best life yet!