Recently, a friend of mine gifted me with a myriad of wonderful products from L'BRI Pure N Natural. L'BRI's primary ingredient for skincare, hair care and body care products is aloe (specifically Aloe Vera Barbadensis Miller). Why aloe? Because aloe has healing properties that can help with strengthening and thickening the cellular wall of the skin. Additionally, it is used as a carrier in place of water. It must be the aloe that makes many of these products seem so thick and luxurious. *Disclaimer: If you purchase a product, I will receive credits for possible future products. You can also get free samples there!
Before I tried out the products, I asked for a lesson on how to use them! Because I'd heard about the products, I was anxious to test them out and see some results! But no one had really sat down and told me exactly how to use serums and other skincare products correctly until now. No matter how miraculous a product is, it won't work if you're not using it correctly. So let's go over the fundamentals that I learned are keystones of a proper skincare routine.
Morning Routine
1: Cleanse
Before you apply any other facial products, you want to be sure you have a clean foundation. I chose L'BRI's Deep Pore Cleanser for combination skin.
If you were going to exfoliate or use a mask, you would do that after this step.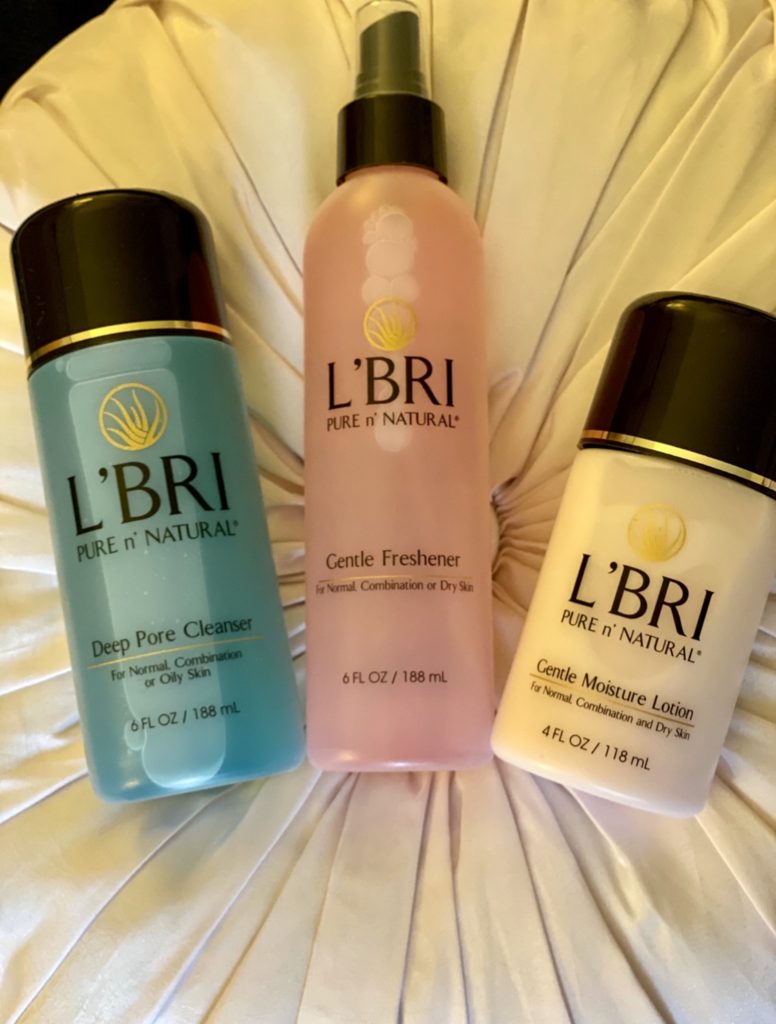 2: Apply toner or mist. (See below about masks/exfoliators)
3: Apply Facial Serum
4: Wait 5 minutes
5: Moisturizer
6: Eye Cream
7: Sunscreen
8: Makeup
If you're going to use a masque (Masks) – use alternately with exfoliators. They would be step 2. I used L'Bri's Face Masque alternately with their Rejuvenating Facial Peel (which I loved!). Masques help to refine the appearance of your skin, leaving it supple and smooth.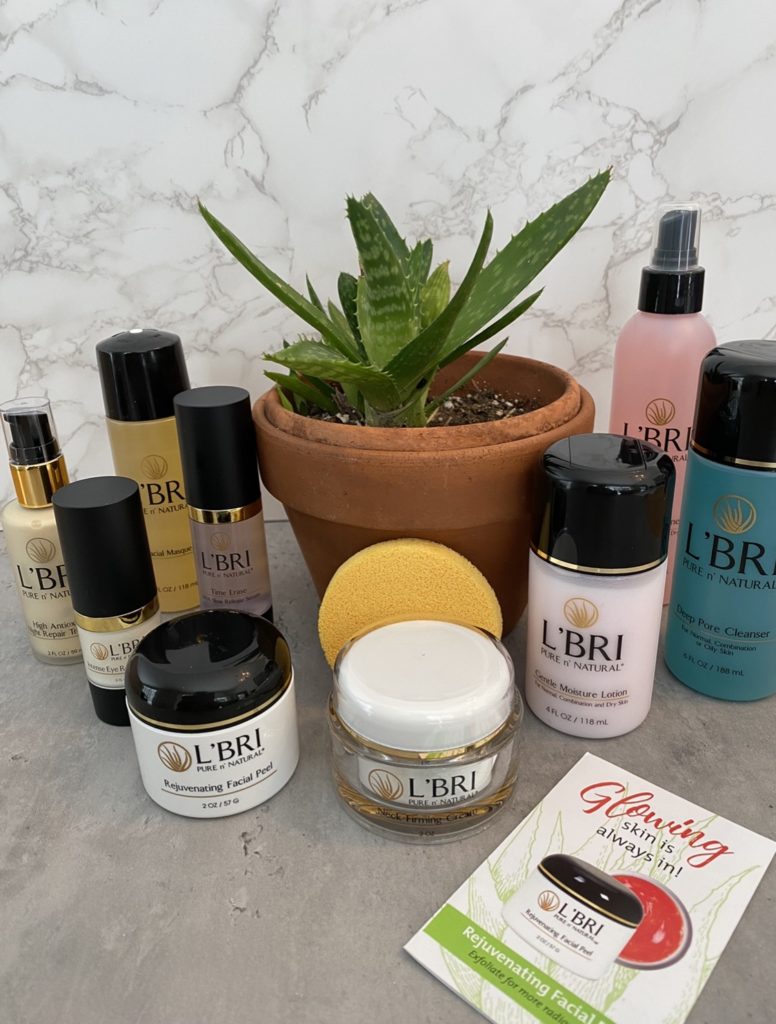 Summary:
Follow this order but if you're not using one of the listed product types, just skip down to the next one.
Cleanser
Exfoliator or mask
Toner, Mist, Freshener or Facial Essence
Treatment Products (such as acne spot treatment)
Face Serum
Eye Cream
Moisturizer
Facial Oil
Sun protection (SPF cream)
Lip Balm With SPF
Makeup (primer, foundation, concealer, powder, etc.)
Evening Routine
1. Makeup Remover
2. Facial Cleanser
3. Toner or Freshener
4. Serum – Niacinamide, Vitamin C or combination
5. Moisturizer or Retinol-based moisturizer
6. Eye cream
L'Bri has a Bakuchio Retinol Alternative Refining Serum*, a Dermaplex A, Line Reversal Peptide Serum to help reduce the depth of already formed facial expression lines, a Time Erase AHA (alpha hydroxy acid) Slow Release Seru to stimulate the production of collagen, and a High Antioxidant Night Repair Treatment (that would replace your moisturizer in your nighttime routine).  *You would use the Bocuccio Retinol day and night for the first 6 weeks in place of all your serums.
How Long Can I Keep My Skin Care Products?
Skincare products can be expensive, especially serums, so it's hard to let go of them when they've expired. But your products won't be effective once they're past their shelf-life. More importantly, expired products can
harbor harmful bacteria, irritate your skin, or even cause infections.  Looking for the expiration date on the packaging is important.  If your packaging has no expiration date written on it, here is an overall guide: (You may want to write the date you purchased your product on the packaging.)
Cleanser = 1 year
Toners = 6 months – 1 year
AHA exfoliants = 1 year
Moisturizer, serum & sunscreen = 1 year
Sunscreen = up to 3 years, but check the manufacturer
Lip balm = 1 year
Mascara, eye shadows, eyeliner =3 months
I hope this summary helps simplify your skin routine!  I'll be doing a post about the L'Bri body care collection soon!
LEARN TO LOVE YOUR LIFE AGAIN
---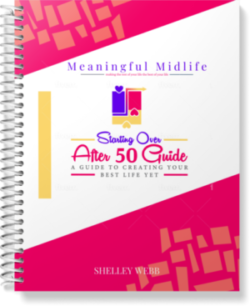 Do you feel like you need to hit the REFRESH button on your life? Download our free guide and begin to create your best life yet!