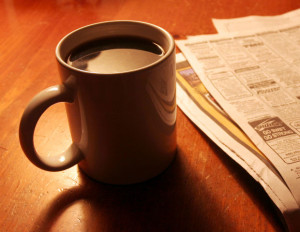 About a year ago, I wrote an article here about my new Keurig Brewing System and how I had lots of trials and tribulations with it.  I finally went back to my old Grind and Brew so that I could make the kind and strength of coffee that I wanted.
But last week, as I was chatting with my mother, who is 87,  she mentioned how she absolutley loved her Keurig Machine.  (She saw mine when she visited and "just had to have one"!)  She told me that she enjoyed how easy it was to operate, how she could have a cup of coffee (or tea) whenever she wanted and without much trouble.
When we ended our conversation, I began thinking more about the Keurig system and how it really would be ideal for many seniors.  Even my father, who had dementia, would have been able to use it with minimal supervision.
Listed below are what I believe to be the benefits of the Keurig Coffee Brewing System for our elders:
 It is very simple to operate.  Just open the k-cup compartment; plop in a k-cup; close it and push the blinking start button.
It brews one cup at a time and takes less than a minute to brew.
The cup sits on a platform under the brew spout so that there is no need to POUR hot coffee into a cup.  (This is good because elders can be a bit shakey or have some weakness and can be burned, slip in liquid that spills or simply have difficulty cleaning up a spill .)
The coffee cup can remain on the platform until it is cool enough for the elder to handle.
There is a water resevoir (with models that hold up to 73 ounces) which again, takes away the need for the elder to fill the brewing system each time.  (The resevoir can be removed to be filled but can also be filled while connected to the brewing system.  Although the resevoir is a sturdy but not heavy plastic, it could also be filled using a  light plastic container.)
It's very easy to clean.  The water resevoir and the drip platform, where the coffee cup sits during brewing, can go into the dishwasher and the K-Cup compartment can simply be wiped clean.
Yes, the system and the K-Cups are a bit expensive but aren't we always trying to find a new and exciting gift for Mom, Grandpa or other aging loved one?  And by brewing just one cup at a time, less coffee beans or ground coffee is wasted.
The Keurig system also brews tea, iced tea concoctions and hot chocolate.
I would recommend a system with at least a 48 ounce resevoir so that the elder will need to fill it less often.
K-Cups can be purchased in different amounts, flavors, etc.  Costco usually carries a large package of assorted varities.  Kohl's will often have K-Cups on sale and then if they are purchased on a 10% or 15% off sale, they are even less expensive.  K-Cups can also be ordered on-line at www.Keurig.com.  A box of 24 K-Cups is $13.90 which is about 58 cents a cup (certainly less than a latte').
If you're worried about the increased amount of waste going into landfills by using K-Cups, Keurig makes a "My K-Cup" which utilizes your own ground coffee or….. here is a You Tube video about how to reuse the K-Cups using Press N Seal and ground coffee.  When using the system for an elder, I wouldn't recommend this).
LEARN TO LOVE YOUR LIFE AGAIN
---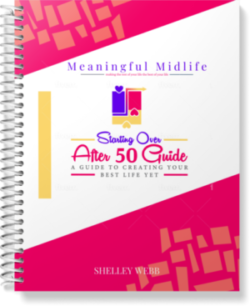 Do you feel like you need to hit the REFRESH button on your life? Download our free guide and begin to create your best life yet!