There has been a lot of talk lately about how brain stimulating exercises can improve and often even stave off dementias that can occur in later years.  I imagine that it is much like what  exercise does for the body.  As we used to say in nursing school, use it or lose it!  Crossward puzzles, card games, internet surfing and jigsaw puzzles are easy ways for the brain to be stimulated.
 I recently met Monica Dennis  in a new group that I became involved with and when I learned that she is president and creative director of a very cool company that makes custom and photo jigsaw puzzles, I asked if she would write an article for our site.  Kindly, she agreed.
By Monica Y. Dennis
Dementia, and more specifically Alzheimer's Disease, statistics are staggering:
Alzheimer's disease is the most common neurodegenerative disease in the U.S. (1)
An estimated 5.3 million Americans currently have Alzheimer's Disease. (2)
Every 70 seconds, someone in the U.S. develops Alzheimer's disease. (3)
In 2002, the prevalence of dementia among individuals aged 71 and older was approximately 3.4 million Americans. (4)
Dementia may cause a person's mood and personality to change. At first, there may be memory loss and trouble thinking clearly. Later, disruptive behavior and other problems may start.
One of the ways to help treat or even stave off dementia is by giving patients a constant sense of the familiar. Surrounding them with cherished objects can help stimulate the brain and slow the progress of the disease. Jigsaw puzzles go a long way toward helping to keep those familiar people, places, things, and activities at the forefront of their minds.
How Do Jigsaw Puzzles Help the Brain?
Jigsaw puzzles engage the brain to retain information on shapes and colors in order to choose pieces that will fit together properly. This hunt for pieces requires your brain to memorize what each piece looks like or should look like and what kinds of pieces you are searching for in order to complete the picture. Doing this repeatedly reinforces short-term memory.
Jigsaw puzzles also promote a true synergy between the left and right brain. The logical left brain looks at parts. It is sequential, rational, analytical and objective. The left brain is stimulated by problem solving. The creative right brain sees the big picture. It wants randomness, is intuitive and subjective, and even likes the unfamiliar. Jigsaw puzzles offer the best of both worlds.
In solving jigsaw puzzles, the brain is being worked in both hemispheres, thus making connections between the sides as well as between brain cells. The connections enhance the ability to learn, understand and remember. Furthermore, each success with the puzzle – placement of the pieces as well as completing the puzzle – encourages the production of dopamine, an important neurotransmitter in the brain that regulates mood and affects people's concentration and motivation. Dopamine plays a large part in the pleasure/reward pathway (addiction and thrills), memory and motor control.
How Do You Choose Jigsaw Puzzles?
When selecting jigsaw puzzles for seniors, consider the following:
No children's activities – if you think the puzzle feels childish, don't go with it.
The degree of your loved one's condition – are large pieces best or will the standard, large-count puzzles do the trick?
What's familiar – landmarks and favorite pastimes make great subjects. You can also make your own puzzles featuring family photos or other objects cherished by your loved one.
Working on the jigsaw puzzle with your loved one is a great way to not only boost their mental activity, but to create even more memories you both can enjoy.
Monica Y. Dennis is the President and Creative Director of Village Works Enterprises, LLC, the makers of custom and photo jigsaw puzzles for all memorable occasions. Learn more about making a puzzle of your own at www.vwepuzzles.com.
Sources:
1 – "Alzheimer's Disease and Parkinson's Disease". N Engl J Med. Vol. 348, No. 14, pp. 1356-64.
2 – Alzheimer's Association. Alzheimer's Disease Facts and Figures 2009.
3 – Every 70 seconds, someone in the U.S. develops Alzheimer's disease.
4 – Prevalence of Dementia in the United States: The Aging, Demographics, and Memory Study.  Neuroepidemiology. 2007 November; 29(1–2): 125–132.
LEARN TO LOVE YOUR LIFE AGAIN
---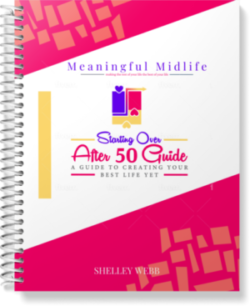 Do you feel like you need to hit the REFRESH button on your life? Download our free guide and begin to create your best life yet!