Today, I am just offering up an easy lasagne recipe from Real Simple that I think you'll find enjoyable and quick to prepare.
Last Minute Lasagna (their spelling, not mine)
1 26 oz. jar pasta sauce witih meat (or if you have some homemade in the freezer, use that)
1 30 oz. bag of frozen large cheese ravioli (do not thaw)
1 10 oz. box frozen chopped spinach (this, you'll need to thaw, drain, and squeeze dry)
1 8 oz. bag of shredded mozzarella cheese
1/2 cup grated parmesan cheese (I always keep a good wedge of parmesano reggiano on hand, but pre-grated is fine)
Heat oven to 350 degrees. Coat a 13 X 9 inch baking dish with cooking spray (EVOO if you have it) and spoon in 1/3 of the pasta sauce. Arrange 12 pieces of the ravioli on top and scatter spinach over the top. Top with 1/2 of each of the cheeses. Cover with another layer of the ravioli and the remaining sauce and cheese. Cover with foil and bake for 25 minutes. Remove the foil and bake another 5-10 minutes or until bubbly.
Simple, yes?
I also want to remind you that the next edition of our newsletter is due out on Wednesday, so if you've not signed up for it, you'll want to do that. This week's article will be about ways to save money while caring for elders and in your own life. To sign up for the newsletter, please visit http://theeldercaresupportgroup.com. It is free and will only place you on OUR mailing list, nobody else's.
"If you think taking care of yourself is selfish, change your mind. If you don't, you're simply ducking your responsibilities." ~ Ann Richards
LEARN TO LOVE YOUR LIFE AGAIN
---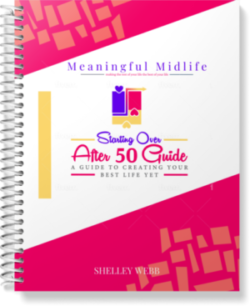 Do you feel like you need to hit the REFRESH button on your life? Download our free guide and begin to create your best life yet!