Making Memories – Some Tips for Photographing Seniors
By Brytnee Tucker
Everyone has memories they want to hold on to forever. Whether the memory is a family vacation, your wedding, your child's first birthday or simple outings with a parent or loved one,  you want to remember every detail as if it was burned in your head. One of the great things about new photography equipment becoming affordable to almost everyone is that you don't have to pay a professional photographer to capture all of these memories.
There are a few basic skills that you can use in almost any situation and end up with better pictures to help you hold on to your memories. You don't need a fancy camera or all the latest techniques to apply these skills, but they'll help you hold on your memories and share them with people who weren't able to be there.
One of the biggest things that people struggle with is lighting. Sure, you have flash on almost every camera you can buy in today's world, but most of the time the flashes are harsh and going to make your subject look washed out and sickly, which is especially important to remember when photographing elders.
Using natural light is one great way to help with this. So, whenever possible, move your subject toward a window and have them turn their head toward the light. Now, obviously you won't be able to do this if you're taking candid shots and aren't posing for the moment. The best thing for this is to not be so close to the subject that the flash will wash out their color. When you are posing for a shot having your subject turn their face toward whatever light source you are using will help give them brighter eyes and natural skin tones.
Another issue people run into when posing photos is they LOOK posed. You don't want to be sharing a memory and pull out a photograph to help the story along and the smiles look forced or everyone is stiff. The easiest way to get natural looking photos is to have the person taking the photo talk to the subject. Have a conversation with them; get a real laugh out of them and the photo will reflect this. I know one of my favorite pictures of my childhood is when I was with my grandfather for Christmas and I had just opened a gift. My grandfather and I are looking at each other and I have the most surprised look on my face. These are the type of pictures that help tell a story, and all it takes are relaxed subjects and patience on the photographer's part.
Memories fade with time, but photographs help to keep them fresh as if they happened yesterday. When you or your children have children, wouldn't it be great to be able to share those pictures of what their ancestors were like before they came along? Having professional photographs taken is great and you'll get nice quality images, but capturing shots from everyday events by professionals isn't practical. Grabbing your point and shoot camera and snapping a picture with Grandpa and Grandma at the fishing trip or Mom making cookies at Christmas will keep  memories of your loved ones alive forever.
Brytnee graduated from Oklahoma State University in 2012 with a degree is Agricultural Communications.  She is currently a Customer Care Specialist at Omni Financial in Leesville, LA and is in the process of starting her business as a natural light photographer specializing in seniors, children and couples portraiture.
LEARN TO LOVE YOUR LIFE AGAIN
---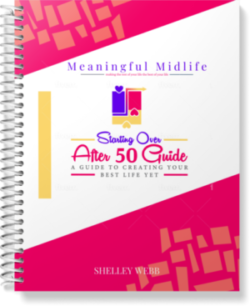 Do you feel like you need to hit the REFRESH button on your life? Download our free guide and begin to create your best life yet!