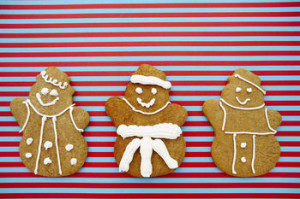 Caring for a loved one who suffers from dementia requires compassion, patience, a sense of humor, and a plan for respite for the caretaker. Each day a caregiver must cope with decreasing levels of ability and new patterns of behavior, which can be very stressful. This is particularly true around the holiday season, when stress can be elevated for both the caregiver and their patient and disrupt the routines that have been established.
The most important thing for a caregiver to remember is that they need to take good care of themselves in order to continue taking good care of their loved one. Caring for a loved one with dementia is a full time job and like anyone else working full-time, they must take time off to rest and renew themselves. A caregiver should never feel guilty about taking a break from their care giving duties.
Holiday plans often include travel and there are ways to reduce the stress of traveling. First, caregivers must realize that it is perfectly acceptable to say "no" to requests that may add to their stress, such as taking a long trip, hosting a holiday meal, or baking dozens of Christmas cookies. Travel can be very traumatic to individuals suffering from dementia as they often have difficulty adjusting to new environments, new people, and changes in routine. Where travel is concerned, when dementia is in its more advanced stages, leaving a loved one with a respite caregiver is usually in their best interest. In the earlier stages of dementia, when a person is less likely to become distressed, agitated and disoriented, a brief "trial run" in the vehicle that will be used for the trip can give the caregiver an idea of their loved one's capacity for travel.
Holiday stressors can multiply the risk of heart problems.  The risk of depression is also multiplied throughout the holiday season. A caregiver must watch for symptoms of too much stress. This can include physical signs, such as frequent headaches, extreme fatigue, chest pain or irregular heart palpitations, changes in weight, sleep disturbances, stomach or digestive problems and back, neck or shoulder pain. Some emotional symptoms of stress overload are anxiety, depression, unusual irritability/mood swings, and feelings of isolation or of loss of control, an increase in substance abuse or memory problems and a lack of ability to concentrate. All of these can be indicators that it is time to take steps toward relieving stress.
As dementia patients are often very intuitive in interpreting body language, they respond to either a positive attitude or a negative one accordingly. Keeping a positive attitude may be difficult at times, but when caregivers do all they can to keep themselves positive; it creates a positive reflection in their loved one.
While caring for a loved one with dementia throughout the stressful holidays some ways to help maintain a positive attitude are to take time to participate in daily joys, such as music, dancing, exercise, reading or writing, relaxation/meditation, socializing, or indulging in personal hobbies.
A caregiver can also consider hiring a regular respite caregiver, which will allow for personal time during the week.  Accepting, or asking for help from family, friends and neighbors, eating regular healthy meals, getting plenty of sleep and exercising often are also ways to keep one emotionally, mentally, and physically healthy. Other ways that can help a caregiver remain positive are to join a support group either locally or online for caregivers of people afflicted by dementia.
Writing a personal story can be a powerful and therapeutic stress-relieving tool for a caregiver, as well. If one decides to keep a journal, they should be sure to include the benefits gained from their care giving experience as well as the less positive aspects of caring for their afflicted loved one.
The holiday season is a time of wonder and cheer, of family and friends, good food and great fun, but for the person caring for a loved one who is afflicted with dementia, it can be a very stressful time as well. Caregivers must be sure to take great care of themselves during this stressful time so that they can enjoy the festivities and rejoice in another holiday spent in the company of their loved one.
LEARN TO LOVE YOUR LIFE AGAIN
---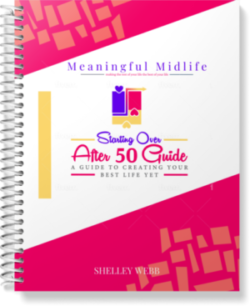 Do you feel like you need to hit the REFRESH button on your life? Download our free guide and begin to create your best life yet!