Money Saving Tips for Caregivers
I have always hated using coupons.  It takes time to clip them, time to organize them and then time to write a grocery list that includes them.  But let's face it, in this economy and because we are caregivers, we need to use them….for everything.
One of the biggest coupon sites to hit the internet is Groupon which allows you to choose a city near your location in order to offer 50-90% savings on retail stores, restaurants, etc.  On this site, you are able to purchase a voucher coupon which includes an expiration date.  Google recently tried to acquire Groupon Inc for 6 BILLION dollars but was rejected.
(Yesterday's "bargain" was actually a marriage proposal that was on sale for $1.  According to Mashable, Greg H's deal–Groupon helped him create what it's calling his "Grouposal"–went up today, and suggested that, for the modest price of $1, his girlfriend Dana marry him. Fine print clarified that it was "nontransferable." Also, "Either party may develop a snoring problem. One or both participants will not always look like a 20-year-old." Happily, she clicked "Buy." )
Let's talk about food and meal preparation.  Planning your meals according to what is on sale that week can save you money. Always read the food ads that are found in the weekly newspaper and as you notice what is on sale, jot down recipe names that contain that product. You can visit recipe sites such as www.Epicurious.com and www.cooks.com or just google a list of ingredients and one or more recipes containing those ingredients will appear.
Often coupons found in the paper correspond to what is on sale in the stores so combine them to obtain additional savings. I have a friend who buys 3 Sunday papers each week just so she can clip the coupons. USE coupons.
Also, visit that store's website to see if they have any additional coupons that can be printed out.  For instance, http://www.albertsons.com has online specials, weekly recipes and in-store coupons listed on their website.
There are other sites on the web that have valuable coupons. One such site is http://www.smartsource.com which offers various coupons in printable format.  www.CouponMom.com is a great source of coupons and she will even e-mail them to you if you sign up for that option.
I have also used http://www.coupons.com and http://shortcuts.com (which downloads coupons onto your loyalty program card ! )  Remember to be aware of those sites that ask for TOO much personal information – they may be less than reputable.
Other ways to save money at the supermarket are
Sign up for their loyalty card (or points card) (Check out www.shortcuts.com to see if their card works on this site.)
Ask how their promotions work – for instance, when an item is listed as 10 for $10.00, are you required to buy 10 of a particular item or can you buy less and still receive the discount?
Ask whether your supermarket matches competitors prices (bring all your fliers with you, just in case they do).
Shop the ethic foods isle…sometimes their prices are less than on the other aisles.
Stock up on items that you can freeze or store and/or keep "rain-checks" for a rainy day.
Remember that buying the bigger package of an item may not always be the best deal – most items have a cost per ounce rate listed below them on the shelves.
Watch the cash register to make sure that you are getting the correct prices – after you've done all that hard work to save money, it would be a shame not to receive the savings.
Three websites that are worth keeping an eye on for savings of all types are: http://www.BradsDeals.com – he has everything from restaraunt savings to electronics to shoe savings listed; http://www.couponmommie.blogspot.com – she finds the best deals of the week and shares them; and www.restaurant.com offers many restaurant vouchers for sale at reduced prices.  Hold out until they hit 80% off and then stock up.  Some of these vouchers are for very nice restaurants.
Free samples are often offered on the web too !  A couple of sites of interest are: http://www.freeflys.com, http://www.startsampling.com.
And here's a cool offer : at http://www.artscow.com new members receive1200 free photo prints (600 4X6s and 600 5X7s ). Enter discount code "Discount25P) I have used them myself and the quality is good so get those those digital prints off your computer and onto some paper.  This week, new members can also get a 20 page 6X6 photo book for $3.99 with FREE shipping (you need to watch the short video to get the coupon code).
Other on-line photo centers can be found at http://www.snapfish.com and also through Rite-Aid and Costco's sites.
Speaking of Rite-Aid, they have a good rebate plan which utilizes their website to plug in the cash register receipt numbers, item #s and dates of qualifying rebate items. Rebates will then be sent to your home.  http://www.couponmom.com is a great site for not only grocery coupons, but drug store items, as well.
LEARN TO LOVE YOUR LIFE AGAIN
---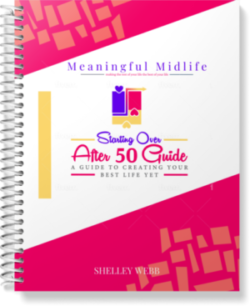 Do you feel like you need to hit the REFRESH button on your life? Download our free guide and begin to create your best life yet!