How To Keep Mom (and Yourself) Out of a Nursing Home: Seven Keys To Keeping Your Independence  – by Dr. David Fisher, Peter Bang and Frank Gutbrod
I originally purchased this book thinking it was a resource for caregivers on keeping an aging parent out of a nursing home for as long as possible. I soon found out that it was much more.
Having been a registered nurse for almost 30 years and a caregiver for my father who lived with me in my home for 4 years before he passed away, it was my goal to keep my father out of a nursing home. I've done clinical practice in several of these homes as part of my training (I apologize to all nursing homes who do their best to provide great care within their limited budgets) but I am not a fan of them!
Not only does Dr. Fisher explain how suddenly a crisis can occur that places a parent or aging spouse into a nursing home, but he also provides wonderful information for those of us in our mid-life years on how we can better avoid ending up in one ourselves.
He discusses the importance of maintaining our independence by taking care of our bodies and also discusses systems which should be put into place as soon as possible (durable powers of attorney for health care, trusts, wills and long-term care insurance).
This is a great book for everyone, not just for those who are caring for aging relatives.
LEARN TO LOVE YOUR LIFE AGAIN
---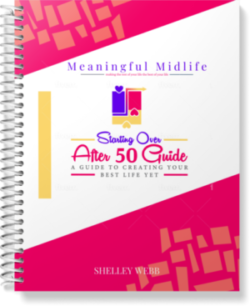 Do you feel like you need to hit the REFRESH button on your life? Download our free guide and begin to create your best life yet!