I love comfort food. But comfort food can be filled with calories. This healthy, lower-calorie dish is super tasty and fills that comfort food void. The recipe was adapted from CookingLight.com.
Moroccan-Inspired Chicken and Butternut Squash Soup
1 Tablespoon olive oil                                                            2 Tablespoons no-salt-added tomato paste
1 cup chopped onion                                                              4 cups chicken stock (or fat-free, low sodium chicken broth)
2 (4 oz) skinless, boneless chicken thighs and                   1/3 cup uncooked couscous1 chicken breast, cut into bite-sized pieces
1 teaspoon ground cumin                                                      3/4 teaspoon Kosher salt, 1/4 teaspoon pepper
1/4 teaspoon ground cinnamon                                           1/2 of a 12 package frozen petite green beans
1/8 to 1/4 teaspoon ground red pepper                               1 and 1/2 cups fresh spinach leaves
3 cups (1/2 inch) cubed peeled butternut squash*             1/2 cup coarsely chopped basil
2 teaspoons grated orange rind
* When cutting your own squash, put the squash in the microwave for 1 minute, peel it with a vegetable peeler and then it will be easier to cut.
Heat a Dutch oven over medium heat. Add oil to pan and swirl to coat.  Once around the pan should be sufficient.
Add onion and cook for 4 minutes, stirring occasionally.
Add chicken and cook for 4 minutes, browning on all sides.
Add cumin, cinnamon, and pepper to pan. Cook 1 minute, stirring constantly. (I added 2 Tablespoons of butter for more flavor but you don't need it.)
Add butternut squash and tomato paste – cook for 1 minute.
Stir in chicken stock, scraping pan to remove all the brown bits. Bring to a boil, then reduce heat and simmer for 8 minutes. Stir in couscous, salt, pepper, zucchini and spinach. Cook 5 more minutes or until squash is tender.
Remove pan from heat and stir in chopped basil and orange rind.
LEARN TO LOVE YOUR LIFE AGAIN
---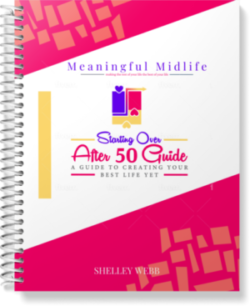 Do you feel like you need to hit the REFRESH button on your life? Download our free guide and begin to create your best life yet!