Yesterday, I was fortunate to be able to interview Mr. Jeff Huber, President of Home Instead Senior Care, the largest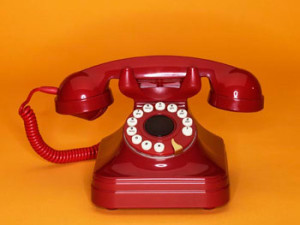 provider of in-home care services for seniors in the world and was the first company to offer franchise opportunities.
Most professionals involved with eldercare are aware that adult children are not prepared to care for their parents when they receive "that call" that throws them into the caregiving role.  But the Home Instead Senior Care network  wanted to learn more about that and so in conjunction with The Boomer Project, a study of 600 baby boomer aged adults was conducted.
The results surprised me:
Less than 50% were knowledgeable about their parents' medical history
 49% were unable to name any of their parents' current medications
More than 30% did not know just how many medications their parent(s) was taking
34% were unaware whether or not their parent  owned a safety deposit box
and 36% were unaware of the location of their parents' financial and legal information
The time to gather this information is NOT when a crisis occurs.  At that time, decisions need to be made quickly, tempers may flare and fights between siblings and other family members can ensue.   Family members can panic and incorrect choices may be made which may cause long term problems for all involved.
There will come a point when all of this information will be needed so it's best to begin to gather it early.
Jeff suggests adopting the 40-70 Rule® which is a program to help bridge the communication gap between adult children and their senior loved ones.  Basically,  the earlier the conversation begins, the less stressful it will be and the more prepared the adult children will be.  The site provides conversation starters and communication tips.
For instance, Andrew Mayoras, an attorney and author of " Trial and Heirs: Famous Fortune Fights" suggests that when a case involving a complicated probabte period and a family feud airs on the news, it would be a good time to say something like "Wow, that's so unfortunate that they weren't prepared better.  You have a trust, don't you?"
Home Instead is also offering a free "Caring for Your Parents: Senior Emergency Kit" that you can download at their website www.SeniorEmergencyKit.com.  This kit contains information such important contact information, a medication tracker, an allergies and conditions worksheet and some extra listed resources.
Tonia Boterf, author and licensed clinical social worker also has a work-book called "The Essential What is Where Checklist" which you can find HERE.
And of course, if you're looking for an organizer to use once you have assumed a big part of your parent(s)' care, The Intentional Caregiver's Mobile Organizer is essential.  You can find that HERE.
Be intentional about preparing for that day when caregiving becomes part of your life.  The better prepared you and your aging parents are, the easier the transition will be.
LEARN TO LOVE YOUR LIFE AGAIN
---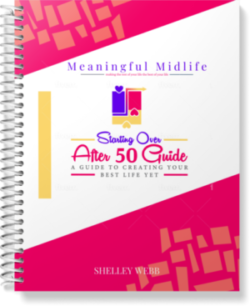 Do you feel like you need to hit the REFRESH button on your life? Download our free guide and begin to create your best life yet!