Sometimes I wonder if our favorite season is related to whether we area morning person or a night owl. I've been a night owl most of my life and I've always loved fall – that cozy, hunker-down feeling, back-to-school, slightly cooler temperatures but still warm enough for patio time, comfy sweaters… and pumpkin spice!  Although this fall has started out very hectic with the plans for our Social Media Week conference being finalized (it takes place next week), I've still managed to do a bit of shopping.
*One or more of the products were gifted to me but as always, my opinions are always my own.
Here are some of my favorite fall finds.
It started with a surprise from The Oprah Magazine when they sent us some beautiful L'Oreal Paris products!
Burgundy is the new black!  The Voluminous Original Volume Building Mascara in Deep Burgundy is my favorite! I have green eyes and the burgundy is a very nice highlight! This mascara was one of the Fall Beauty O-Wards in The O Magazine!
How fun is the Paradise Enchanted SCENTED Eye Shadow Palette? Yes, scented. I used to love the scented markers that the kids wanted for back-to-school. Now I can relive that feeling with the scented eyeshadows! I love that on the back of the palette, they give shadow combinations for each eye color. (See my Instagram for a little video on that.)
The Infallible Pro-Matte Liquid Lipstick in Roseblood is probably a bit too dark for my skin tone but I've seen it on several ladies and it looks wonderful. They say it has great staying-power, as well.
I love dishes!  It might be a Canadian thing as many of my Canadian friends and relatives have multiple sets of dishes. I must have at least 20 different sets ranging from Royal Albert Celebration china to Alice-in-Wonderland tea sets. It's so fun to arrange table settings with them. I found these beautiful bluebirds below at Pier 1 and believe it or not, it's melamine. I had to ask them because I couldn't tell for sure.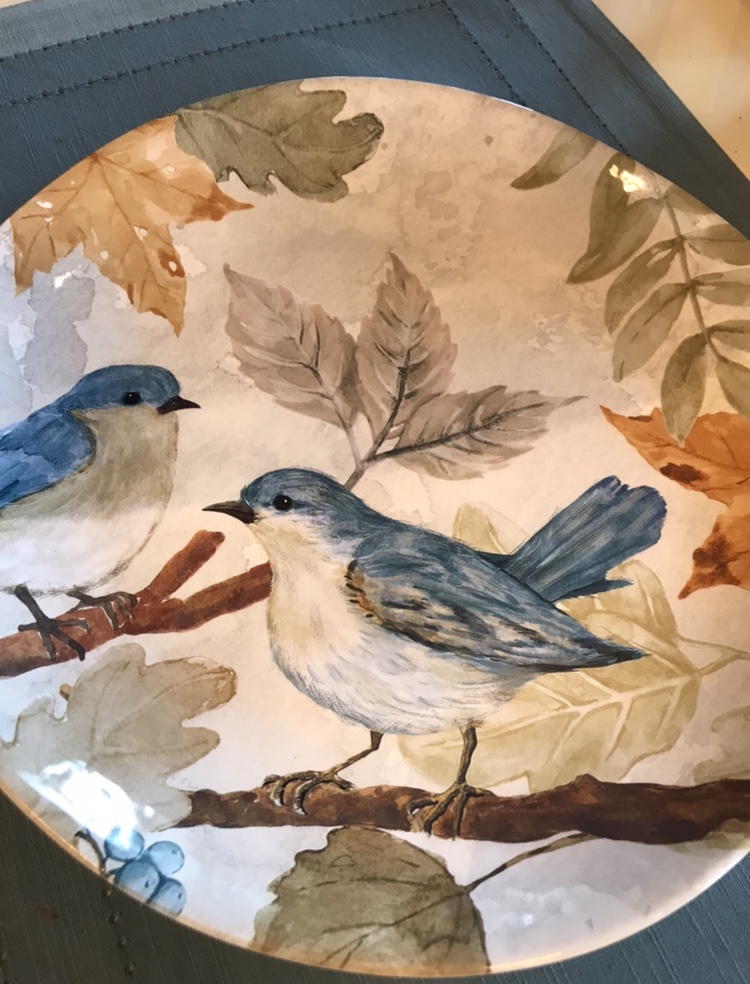 Scarves are a great option to add some fall colors to your sweaters or shirts.  These two are from Chico's.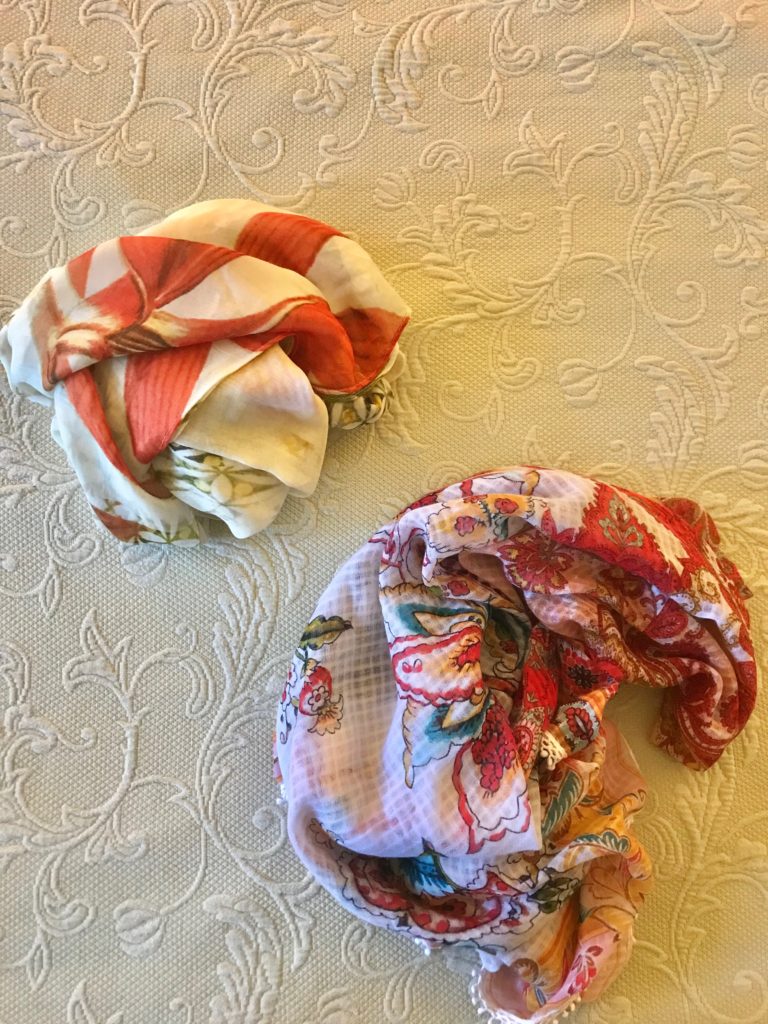 My friend, Jodie, gave me these adorable wine glasses when she visited for Thanksgiving. You can find a similar version at Pier 1. All of Pier 1 patterned dishes are buy one, get one for 50% off right now.  These say "Go Jump in the Leaves"!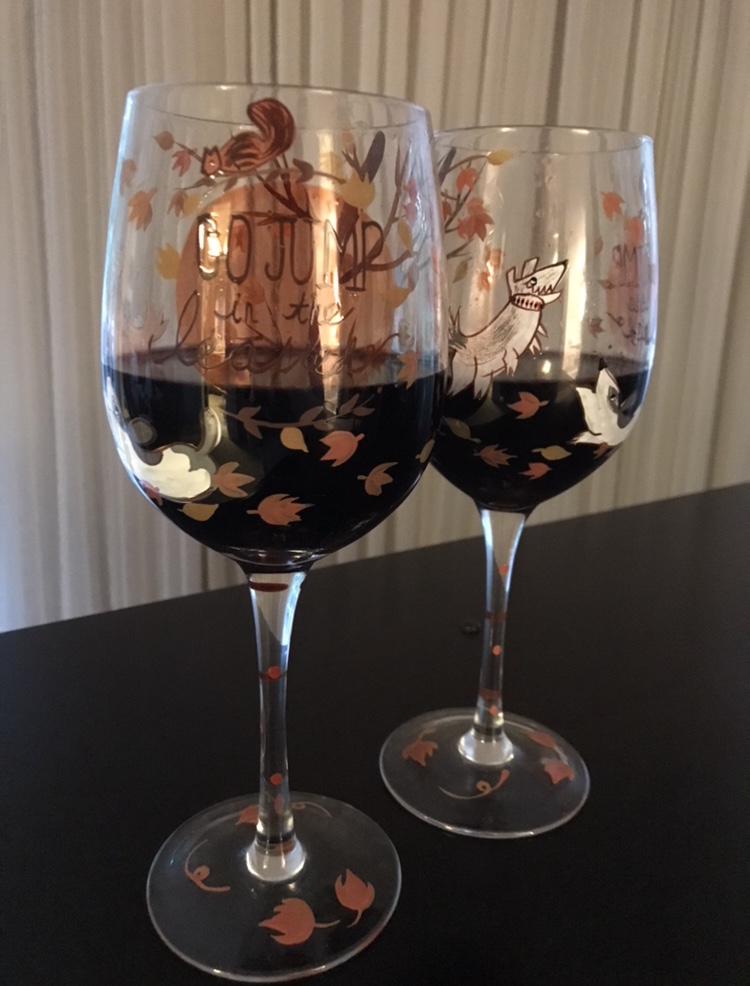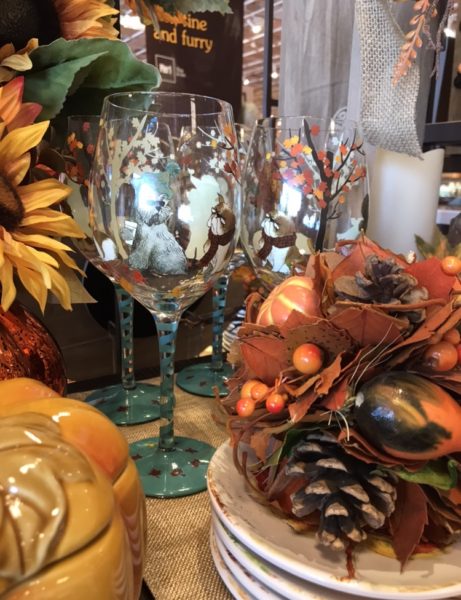 And of course, what would fall be without some pumpkin spiced candles? The small pumpkin spice is from Everyday Luxe, the caramel pumpkin is a product of DW Home and the birch bark unscented is from North Bay. All three of the candles were found at TJMaxx.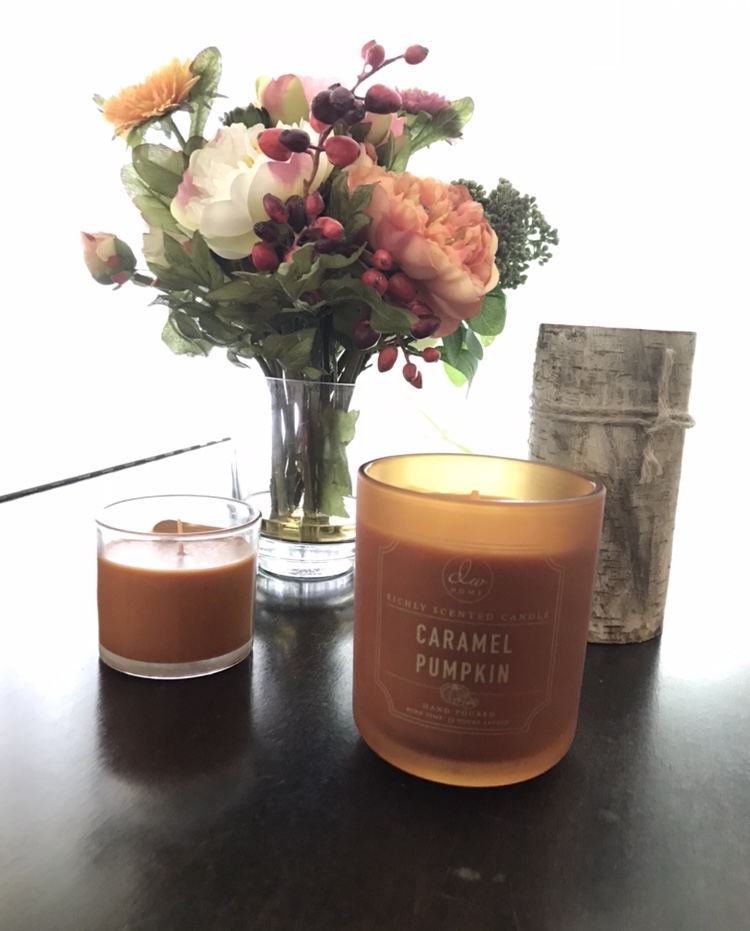 Thank you to by the good folks at CSI Wall Panels who provided the silk flowers.
What is your favorite season and what's your favorite part about that season?
LEARN TO LOVE YOUR LIFE AGAIN
---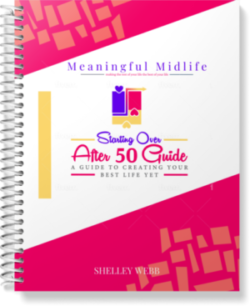 Do you feel like you need to hit the REFRESH button on your life? Download our free guide and begin to create your best life yet!