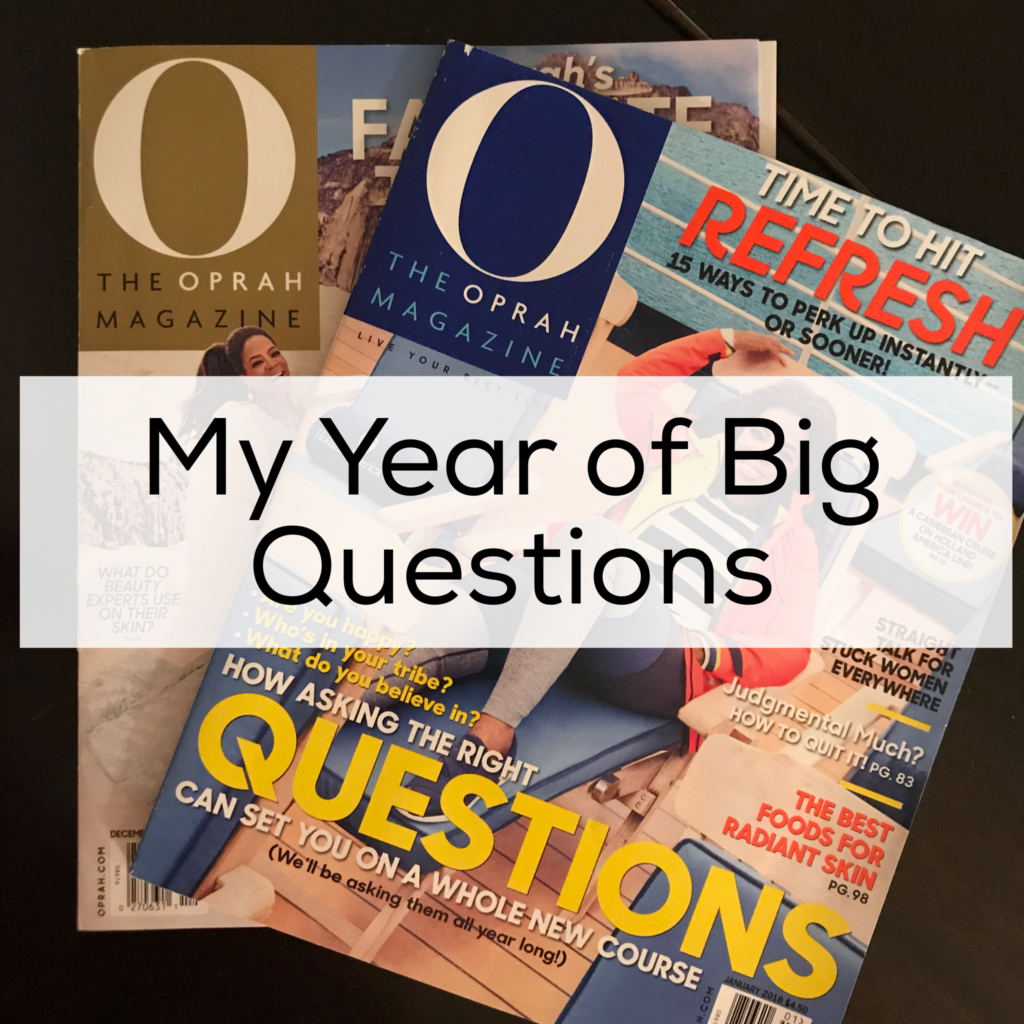 Many of you know that in early 2017 I was chosen to be one of O, The Oprah Magazine's brand ambassadors and a member of the Inner Circle of O. It was not on my vision board. Meeting Oprah has always been there, but the brand ambassadorship was an unexpected opportunity.
Like many of us, each year, The O Magazine chooses a theme. The 2017 theme was Year of Adventure and I have to say that it was my year of adventure too! From cruising with Oprah and the O Magazine staff to working with wonderful new brands to applying to host Social Media Week Coeur d'Alene and being accepted, I can honestly say it's been one adventure after the other. (Quick note: MY theme for this year is Dream Bigger!)
2018's theme is The Year of Big Questions – "questions about our highest purpose and deepest truths".  It's about examining our lives, questioning everything and having deep discussions with people in order to gain a clearer understanding of them or their perspective.  In a recent issue, the O staff asked readers "What's the one question you most want an answer to?"  My response: What is my purpose for being here? You would think that by the age of 62, I would know this, but I honestly don't.  I worked as an R.N. for 30 years and while I loved my work, I never thought it was my purpose.  I'm pretty sure that my daughter has hers nailed down at a young age. She owns an event planning company and loves her work. She also started a non-profit RAD Camp where people (of all ages) with developmental disabilities could attend for a week of fun without boundaries… and give their caregivers some respite.
So as I take this year to explore my purpose, I will also be asking questions that could lead me to discover it. I invite you to follow along with O, The Oprah Magazine to learn how to ask your own bigger questions. Check out page 87 of the January issue to get the conversation started. Consider discussing these questions with your family or friends.
And if you're an O subscriber, keep an eye out for a familiar face (ME!) in the pages of O sometime this year!
LEARN TO LOVE YOUR LIFE AGAIN
---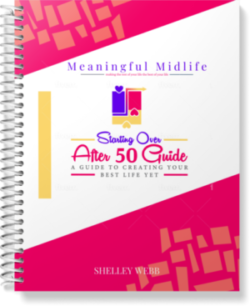 Do you feel like you need to hit the REFRESH button on your life? Download our free guide and begin to create your best life yet!