National Disability Insurance Awareness Month and its Impact on Caregivers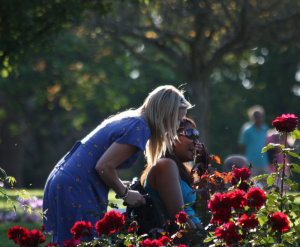 For people with a disability, one of the most important aspects of daily life is the chance to get out of the house. Whether this is achieved using a wheelchair or a suitably adapted vehicle, caregivers often provide the independence, mobility and freedom that is integral to a rich and varied life.
In the same vein, when caring for an aging loved one with a debilitating mobility issue, it's extremely important to help your friend/family member experience the best of the world. Age and disability needn't keep anyone locked away and in these modern times, accessibility and age-awareness are better than ever (although of course, there's still a long way to go).
If you're a disabled person who requires part to fulltime care, or a caregiver that needs specialist insurance to operate mobility equipment, Disability Insurance Awareness Month is here to remind all of us about the importance of a comprehensive and fundamentally personal coverage for everyone involved in the caring process.
Remember, the last thing anyone needs when trying to provide the best possible care is a costly bill for repairs to essential and often life-changing equipment like wheelchairs and adapted motors.
What is Disability Insurance Awareness Month (DIAW)?
The month of May has been dedicated to disability insurance and its significance for both people with disabilities and their caregivers. Whilst it mightn't sound like the most riveting of subjects, it's important.
As with all of the important things in life, sorting out disability insurance is often consigned to the "to do" list. However, depending on the individual, a number of people may be required for proper day-to-day care. This is why disability insurance is imperative and for both parties: the care-receiver and the caregiver.
From parents to family members, medical professionals to volunteers, the more people coming in and out of a disabled persons home, the greater the risk of damage, mishandling and sadly, theft. This is why insurance is essential and happily, there are a number of policies around that cover specific lifestyles and needs, including:
Disabled Drivers Insurance
Wheelchair Adapted Vehicle Insurance
Assisted Living/Home Insurance
Blue Badge Holder Insurance (UK)
Motability "No Claims" Insurance
Car Insurance for Caregivers and Professionals
Protecting Caregivers
As a caregiver, you need to consider what kind of insurance you need, if at all. In some cases, coverage taken out by your loved one will protect all caregivers and family members from liability. However, this is not always the case. Therefore, double check their policy and make sure you're not responsible for any accidents that might occur whilst you're operating their mobility adapted vehicle or wheelchair. Bear in mind, if you are a self-employed carer you can be held personally responsible for compensation claims and are required by law to have public liability insurance. If you care for a loved one but not in a professional capacity, you'll be able to name yourself on their policy. However, you'll need to specify what equipment you run and how much daily care you provide. Take the time to sit down with your relative and go through their current insurance policy together. It's likely that circumstances have changed since it was agreed and this will need to be addressed.
After all, it's common for caregivers to become ill, over-worked and emotionally strained due to their caring role. This can lead to medical bills, redundancy and in extreme cases, diminished responsibility that causes accidents. With an aging world population, more and more people are facing the strains of such a lifestyle, which is why DIAW aims to inform every one of the protection they need.
From the simple pleasure of a weekly trip to the supermarket to a planned day out at the seaside – caregivers provide people with disabilities the right to a quality of life.  Never underestimate just how valuable this is and how much caregivers are appreciated by those that need their love and support.
LEARN TO LOVE YOUR LIFE AGAIN
---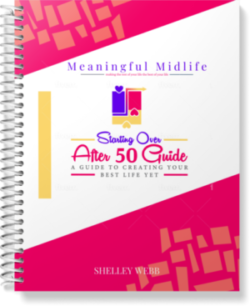 Do you feel like you need to hit the REFRESH button on your life? Download our free guide and begin to create your best life yet!