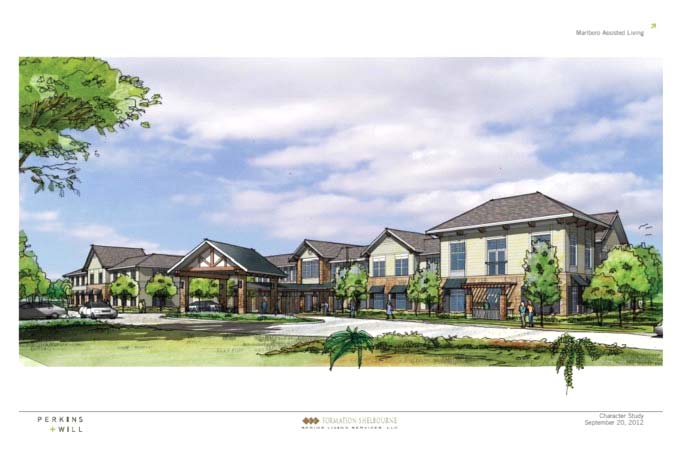 If any of you follow me on Facebook, then you know of the struggles I've been having with my Mom and her search for an assisted living facility that both meets her care needs and her aesthetic and personal needs.  She is quite picky and that's okay.While searching the internet, I came across a new assisted living/memory care combination facility that just opened in Marlboro, New Jersey.  While it is not within the vicinity we are searching, I thought I'd mention it in case any of you are searching in that area.
Solana at Marlboro is a 66,341 square foot, two-story facility that has 79 units, 54 of which are dedicated to assisted living and 25 of which will be for memory care patients. All will be managed by Chelsea Senior Living (www.chelseaseniorliving.com).
Assisted living is for those people who need some personal care services (such as meal preparation, linen services, transportation to medical and other appointments) but who don't need the around-the-clock medical coverage and supervision that nursing homes provide.
I'm so happy to see more facilities that offer specialized memory care as the Solana at Marlboro does.  Memory care provides a secure, loving environment for those individuals who suffer from Alzheimer's Disease or other dementias.  They are more secure than assisted living facilities and can help deter their residents from wandering. Plus their staff has specialized training in order to work with their residents who have problems specific to dementias.
According to a press release, Solana at Marlboro has a classic style with some coastal elements. The unique structure includes a mix of studios and one and two bedroom apartments, which is good because couples can live there together.  My mother had vacillated between a studio and a 1 bedroom but has chosen the 1 bedroom so that she has room to continue to do her oil paintings.
Solana at Marlboro also has an interior courtyard that provides new outdoor space for both residents and families.
Solana at Marlboro opened to the public on September 17th  and began accepting new residents on the 22nd. For more information, visit their owner/builder's website at www.capitolseniorshousing.com or the management company at www.chelseaseniorliving.com for a list of over a dozen similar facilities throughout New Jersey.
LEARN TO LOVE YOUR LIFE AGAIN
---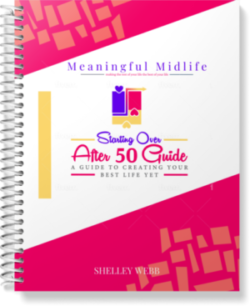 Do you feel like you need to hit the REFRESH button on your life? Download our free guide and begin to create your best life yet!