I'm sure you've heard the statistics before: 60% of those persons who suffer from Alzheimer's will wander at some point in their disease process; 92% of those persons with autism tend to wander.  Those are very scary statistics.  How can we be sure that they will be found AND found in time?
This afternoon I had the pleasure of speaking with Jim Nalley, Founder of EmFinders, a company that utilizes the secure and reliable 911 emergency system in order to quickly locate and recover missing loved ones (who are wearing the EmSeekQ device) and who may have wandered.
The EmSeeQ  device is a watch-like apparatus that can be worn 24/7 by the at-risk person.  If that person goes missing, a call is placed to 911 to alert law enforcement officials and then to EmFinders to request remote activation of the device (I'm thinking LoJack or On-Star here).
Because of the type of technology utilized, it can find persons much better than a GPS type system.
I asked Jim "but what if the person takes it off" ?   He reassured me that the device is designed so as to require 2 hands to open the clasp so that only the caregiver can remove it.  It is also water-resistant, and submergible.
I thought it would be very expensive but was surprised to learn that to buy the device is just $199.00 plus $25.00 per month for monitoring.  They also have a rental program.
The video below shows exactly how it works.
LEARN TO LOVE YOUR LIFE AGAIN
---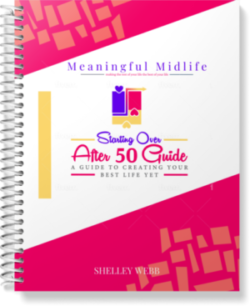 Do you feel like you need to hit the REFRESH button on your life? Download our free guide and begin to create your best life yet!