I should probably be writing more content about COVID-19 just to document our experiences but I've not written much.
We are experiencing pandemic fatigue.
I'm writing today in partnership with The American Cleaning Institute to raise awareness about "pandemic fatigue," which I imagine many of us to be suffering from. I know I am.
Every day we are bombarded with reports of new cases and deaths from COVID-19.
Why is this happening when some other countries' rates are slowing down?
Seasonal factors may be coming together to create a perfect storm:
Cold and flu season
Holiday gatherings
As we leave the Thanksgiving long-weekend behind, it's possible that number could increase dramatically. Many people traveled to visit family and hold family gatherings. As I look at the numbers today, more than 13 million Americans have had COVID-19 and more than 267,000 people have died. Last week a friend of mine lost both her parents to COVID.
As the United States heads into what public health experts are warning could be the deadliest winter our country has faced in more than a century, many of us, it seems, are letting our guards down. In fact, the American Cleaning Institute's new survey showed a decline in hand washing practices for the first time since the onset of the pandemic.
The Solution
This is not the time to become complacent on cleaning and hygiene.
The American Cleaning Institute is encouraging Americans to continue to maintain proper cleaning and hygiene practices. ACI's new consumer survey showed an increase in people's confidence of cleaning products to protect them against COVID-19 since March. The study also showed that the use of hand-sanitizer is on the rise, with a 16% increase since March. While practicing hand hygiene is always important, handwashing is still the gold standard in reducing disease transmission in communities.
When washing your hands, sing the Happy Birthday song to yourself twice.
This is one of my main concerns when I'm out and about. Masks are great but viruses can also live on surfaces. Yet I see people who touch surfaces and then their eyes. Yikes! They may sanitize their shopping carts but then they handle groceries, money, check-out buttons and doors without stopping to sanitize or wash their hands. Having worked as an R.N. for so many years, I'm probably more aware of this, but we should all become more aware.
Use cleaning products to clean the surfaces in your home correctly.
When properly used, most common household disinfectants will kill the virus that causes COVID-19. Coronaviruses are relatively easy to kill on surfaces if you are using the right products the right way. But 30% of Americans are still using disinfectants improperly (*ACI Consumer Survey).
Disinfecting surfaces can only work if done properly. Depending upon the product used, the surface needs to air dry from 30 seconds to several minutes in order to let the virus kill take effect. Read the label of the products you use to learn more.
At this time, it may be better to use stronger disinfecting products rather than the greener options or vinegar to clean your home. Use EPA-registered disinfectants, to kill germs on surfaces after cleaning. Things that should be disinfected daily:
tables
hard-backed chairs
doorknobs
light switches
phones
tablets
touch screens
remote controls
keyboards
handles
desks
toilets
sinks
Always store hand-sanitizer and disinfectants away from children, pets and persons with dementia.
What You Can Do
ACI is reminding people to…
Stay vigilant. Hand washing and disinfecting are some of the most effective and simple ways to help reduce the spread of COVID-19.
Use disinfectants properly. Disinfecting can only work if done properly. Depending on the product used, the surface needs to air dry between 30 seconds and several minutes in order to take effect.
Know the simple cleaning and hygiene tips to keep you safe. Visit CleaningInstitute.org/coronavirus
LEARN TO LOVE YOUR LIFE AGAIN
---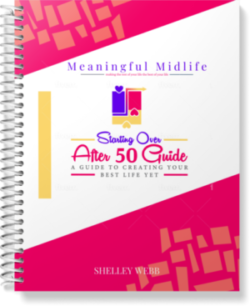 Do you feel like you need to hit the REFRESH button on your life? Download our free guide and begin to create your best life yet!