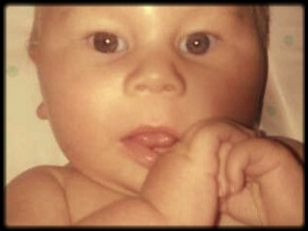 Before I even begin, I want to say that I'm going to ask a favor of you.  It won't cost you a dime but it will mean a whole lot to a family who lost their little baby a year ago today.  Jacob is the reason that Immortum is launching TODAY.  More about that below.
About 2 years ago, I met a guy on Twitter with the user/company name "@Immortum".  Having been a nurse for a long loonnng time, I immediately thought of Immodium and told him so.   Thus began our rather comedic relationship – his humour being much more dry though as he is a Brit.  (Ironically my grandfather is from Derbyshire and was with the RAF in WWII.)
But there were much more serious things of which to speak because he was in the process of creating a wonderful platform (it's not just a website) where anyone with a life-limiting condition can preserve information that will be passed along to their loved ones at specifically appointed times.
I don't know if you ever saw the episode of Oprah where she interviewed a young girl who had lost her mother to cancer.  Her mother knew she would be dying and therefore began journaling and video-journaling items that she wanted her daughter to know – birthday wishes, yes, but much more.  She discussed boys and dating, changes that would happen as the young girl grew older, aspirations for college and much more.
Well, Immortum is like that.
But it is also much more.
The following is exactly from the website:
Immortum preserves knowledge, wisdom and life lessons for future delivery to children, partners, family or friends. A utility for anyone and best serves those with dementia or life limiting conditions who wish to offer guidance or comfort after the conclusion of life.
Immortum is "A utility offering support and consistent with age old practices.
Assists with life's review
Provides a place to preserve your life's memoirs
Connects people with care specialists
Offers a choice to those with illness or life limiting conditions
Delivers your sentiments at future dates to those you choose
Connects family and friends with patients during difficult times
Offers forums for support
Is a FREE service"
There is another service that Immortum offers that is extremely useful to us as caregivers.  Sadly there will come a day when we are no longer caregivers.  It is inevitable.  We are already overwhelmed and with the loss of our loved one, there are duties that will be difficult to perform, especially because we are already worn out.
Immortum can make this easier and at the same time allow relatives to partake in a wonderful tribute to the loved one who has passed.
By simply setting up a tribute for a loved one when they pass, an e-mail is created that can be sent out to friends and family near and far.
Here are some other things it does:
1.       The only obituary in the world that will notify others of a passing of a person.
2.       Save a family member 3 hours of phone calls they do not wish to make – at the funeral time.
3.       Guide others by the hand to the e-tribute.
4.       Allow them the ability to pay their respects
5.       Notify them of funeral/celebration of live dates and times
6.       Notify them of wake details and times
7.       Allow them to confirm their attendance to said celebrations
8.       Notify the author of the obituary "who is attending" in an named list
9.       Celebrate the lives of those long since passed
10.   Become an tribute and memorial post funeral / celebration of life dates.
If you would like to create an E-Tribute for your loved one, please use this code when you register, as you will receive more options:  Enter voucher code: icg1 (all lower case)
AND NOW FOR THE FAVOR:
Below is Jacob's E-Tribute.  We want it to go global.  Jacob died of mitochondrial disease and while spreading the word about Immortum, we also want to spread the word about mitochondrial disease and send comfort to his parents who lost him a year ago today.  If you could please click on the link below and visit his page, I would be honored.  Note that when you do visit his page, if you scroll down a bit, you will see a map which pinpoints the places where visitors have come to pay tribute.  I find that part  amazing myself!
I also included the E-Tribute that I made for my father so if you'd be so kind as to visit that link, as well, I would love it.
Thank you in advance!
You are invited to join us in celebrating and honouring the life of Jacob Nicholas Wright

Who passed on the Friday 20th April 2012
"My name is Jacob,
I did not live a long life, I slipped away a year ago today due to a horrible illness called "Mitochondrial Disease" but Mummy, Daddy, Josh and all my family loved me very much!
Mummy and Daddy want to raise awareness for this illness to support other children and families in the hope of finding a cure.
Please forward my E-tribute to your family and friends and help me travel the world."

You can:
• Help me go global by sharing this with others
• Read and enjoy my E-tribute & watch my videos
• Leave a message for me, Mummy or Daddy
• Share your memories, thoughts and stories with us
• Explore my interactive map as it connects with others
Select here to begin
Forward this E-tribute to others and celebrate their life. This e-tribute was authored by Immortum
______________________________________________________________________________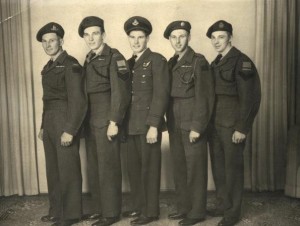 You are invited to join us in celebrating and honouring the life of Lloyd Soderlund
Who passed on the Saturday 26th September 2009
Forward Lloyd's E-tribute to family and friends.
You can:
• Find out the ceremonial details
• Confirm your attendance*
• Read and enjoy Lloyd's E-tribute
• Pay your respects and add your condolences
• Share your memories, thoughts and stories
• Explore Lloyd's interactive map as it connects with others*
Select here to begin
[subscribe2]
LEARN TO LOVE YOUR LIFE AGAIN
---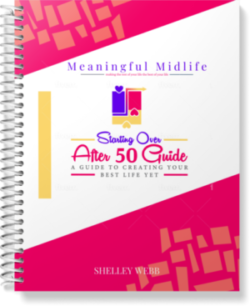 Do you feel like you need to hit the REFRESH button on your life? Download our free guide and begin to create your best life yet!