This is a collaborative post but as always, I try to provide you with accurate and up-to-date information.
Putting a new roof on your home is a project that can have a huge impact  –  energy efficiency, long-term habitability, homeowner peace of mind and curbside appeal play a part. It's also a big expense. Whether you're reroofing your home as an upgrade before you sell or just because it's time, you'll want to choose the best roofer for the job.  And you'll want to interview more than one contractor or company and have them do an on-site visit. Here are some questions to ask before you entrust them with your job.
Questions to ask to get an accurate estimate:
1. What areas of my home do you need to inspect in order to provide an estimate?
2. Do you provide a detailed breakdown of each expense?
For example, roof removal, fascia, materials, etc.
3. Can you quote a price for possible repairs or problems common to roof installation or replacement?
4. For hail or wind damage, how much will my homeowner's insurance cover?
5. What else is not included in your bid that I should know about?
6. What if you run across stuff that you didn't expect to find – rot, termites, etc.?
7. Why is your quote so different than other quotes?
8. Are you experienced in working with the roofing material that I've chosen?
If a quote is very different from the others you've received, either higher or lower, you'll want to know why. Do they offer a guaranteed finish time? Are they working with more expensive (or less expensive) materials?
Questions to ask to verify the validity of the business:
1. What is your legal business name and address?
2. How long have you been in business and how many projects have you completed?
The contractor may not have been in business that long but may have experience in completing a lot of projects.
3. In areas that require it, do you hold a current license as a roofing contractor?
4. Are you licensed, bonded and insured?
At a minimum, you want your contractor to have general liability and workers' compensation insurance.
Questions to ask about the project itself:
1. How long will the project take to complete?
2. How big is your crew?
3. What steps will you and your crew take to avoid damaging my home or property during an installation?
4. Do you offer a guarantee*?
* Some contractors don't offer guarantees. They could still be a reasonable choice, but you want to know their limits before hiring them.
5. What warranties do your preferred manufacturers have? And what are the rules for filing a claim?
6. Will you provide at least 3 references for your work?
It's a bad idea to choose a roofing company near you that doesn't share their references. Once you receive the references, be sure to verify the validity of the sources supplied.
If you've done your homework choosing an experienced roofer, the installation should be a stress-free process. Do a daily inspection of the work done on your home even if you're not present during the work (and you may not want to be as it's a noisy process). Keep in touch with the contractor or project manager so you'll know how things are going. You may even want to leave out a cooler of ice with bottled water and perhaps some snacks. Those little extra things help to create a relationship with the workers and will influence the quality of care they take with your home.
LEARN TO LOVE YOUR LIFE AGAIN
---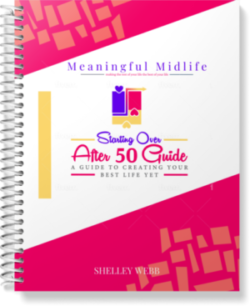 Do you feel like you need to hit the REFRESH button on your life? Download our free guide and begin to create your best life yet!