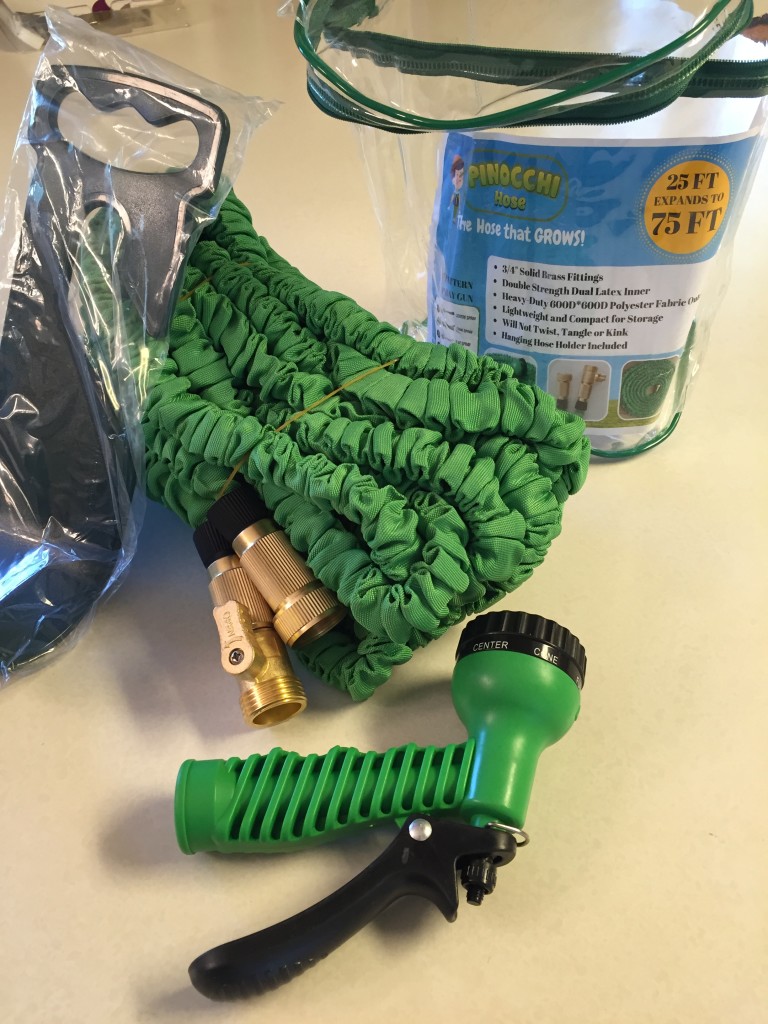 I recently volunteered to review the new Pinocchi Hose and provide my honest opinion about its usefulness. I love gardening and hand-watering plants and flowers but as you know, hoses are always a big hassle! They kink; they get tangled up and rolling them back up when the watering is done is messy and time-consuming.
I have purchased two of this type of expandable hose before and while I loved using them, I had to return them because they quickly sprung leaks. I've only been using it a week now but this hose feels sturdier and also has 3/4 inch solid brass fittings where the other hoses had plastic fittings. It comes with a spray nozzle and is 75 feet long so I can cover almost the entire yard. It also comes with a hanger that fits right over the hose bib so there is no installation required. A 12-month warranty is included with the purchase.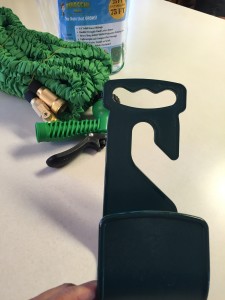 I think this hose would be a great solution for seniors who still enjoy gardening. It is much less a tripping hazard than standard hoses and is also much easier to manipulate.
*Be sure to allow all the water to flow out of the front of the hose after turning the tap off so it can coil back up completely.
You can find this hose on Amazon here. It's a little more expensive than some of those you've seen in the home and garden stores but it's sturdier and has a length of 75 feet rather than 50 feet.
I'm writing this review in exchange for receiving this item at a discount.
LEARN TO LOVE YOUR LIFE AGAIN
---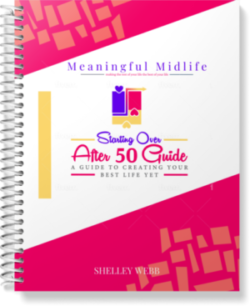 Do you feel like you need to hit the REFRESH button on your life? Download our free guide and begin to create your best life yet!