This is a sponsored post on behalf of O, The Oprah Magazine and Holland America Line and is the first in a series about friendships.
Friendships are important, especially as we age. Indeed they are so important that it's been proven that friendships can extend your life expectancy and lower your chance of heart disease. Additionally, friendship stimulates that part of our brain which makes us feel good which is one of the reasons we like hanging out with friends.
As we age, we may lose track of some of our friends. We might have moved away from them, lost some of them through the divorce of our spouse, lost track of the friends we met through our children or when we changed jobs or we may have become isolated from them due to illness or caregiving. Friendships are so important as we age though, that it is worth it to nurture our friendships and even make new friends.
Here are 9 other reasons why we need friendships.
They help you define your priorities.
Your past friends have helped to shape who you are (and who you are helped you to select like-minded friends). These friends give you a sense of self and direction.  New (and old)  friends can help you to stay on track and define your priorities in life.
2. They can give you a reality check.
Who among us has not run to a friend when feeling low or before acting on an important decision? Whether it's to lift you up or bring you back to earth, it's always good to have a second opinion from someone who has your best interest at heart.
3. They help to sharpen your mind.
Friends often have common interests making conversations mentally stimulating and encouraging quick thinking.  All of this helps to keep the brain active which is a must for maintaining a good life.
4. They provide a support system.
Friends can help us stay positive and to find hope in the future. In a study of over 3000 nurses who had breast cancer, those who had close friends were nearly 4 times less likely to die. And it didn't even matter if those friends were close by. The important part was that the person with cancer knew they were loved and supported.
*Caregivers – it's important to nurture those friendships while caregiving, even if you aren't able to be as social as you once were. They need you just as much as you need them.
Working out with friends is also a great way to keep each other accountable.  Knowing that a friend is waiting at the gym for you will help you get out of bed and go!
There is an upcoming trend where more baby boomer women are living together in the "Golden Girls" model. More than 1 in every 3 baby boomers are single, and more than 50% of these single boomers are women. Often they are not geographically close to family anymore and having a supportive roomate or two is an advantage.
5. Friends can help you get MORE friends!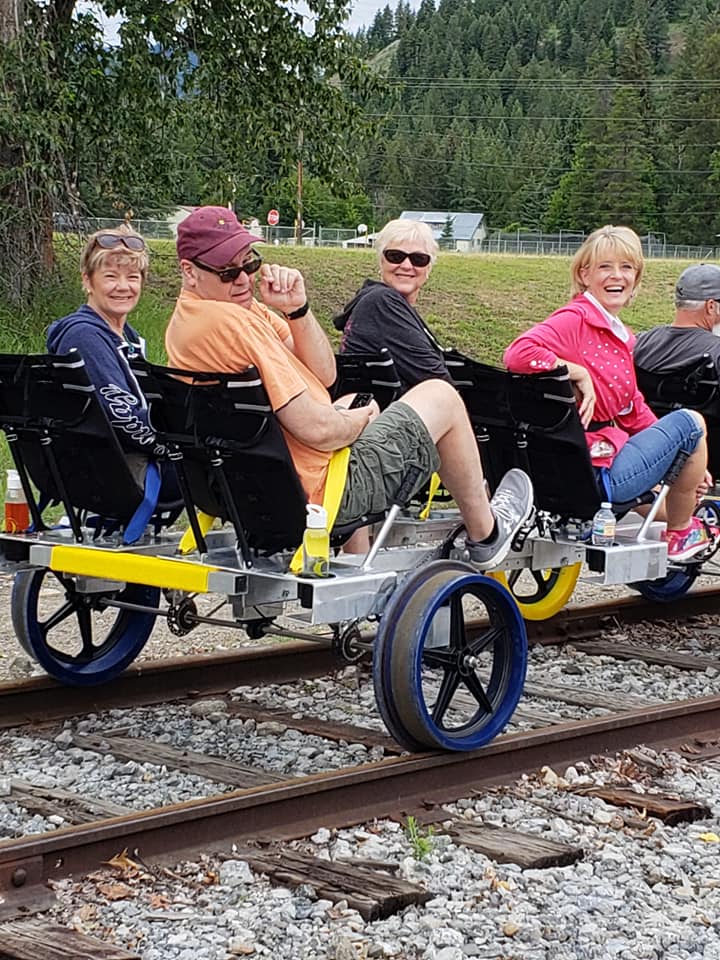 It's important to have those 2 or 3 very close friends but it's also nice to develop an extended group of like-minded friends to participate together in fun activities like traveling, luncheons, book clubs and workout groups. I recently joined a workout group with a friend and now I'm participating in their monthly "ladies who lunch" group as well.
Many over 50 women are finding this to be the most exciting, optimistic and fulfilling stage of their lives.
6. They can help you prepare for the challenges ahead.
Friends can help you overcome obstacles by helping you to think through your options and prepare a plan.  A study done at the University of Virginia involving 34 students who stood at the base of a steep hill showed that those standing next to their friends gave the lowest estimate of its steepness. Those who were standing alone gave the highest estimates.
7. They provide inspiration to reach your goals.
When I went with some of our O Mag Insiders to Alaska last year on one of Holland America Line's Oprah-inspired cruise, we were asked to participate in a fashion show. I've not done that sort of thing before and was quite nervous. I know that a couple of the others were too. But we wanted to get out of our comfort zones and reach a new goal so we inspired each other to give it our best shot!  *I'm going on another O-inspired cruise in January (Girlfriends Getaway!)
Mastermind groups of friends are also a great way to help you reach your goals.
8. Friendships can help to affect social change.

When we gather our friends together to fight for a cause, raise awareness of an issue or participate in a walk to raise money, we are helping to affect social change and this makes us feel worthy and purposeful.
9. Friendships make you happier.
The need to belong is fundamental and friendships help fulfill that need. Happiness is contagious and being around happy friends make us happier as well. And surprisingly, being able to be there for THEM when they are down, makes us happier too.  The happiness caused by buying a new car or house or even winning the lottery can wear off but according to an article published in the Oxford Handbook of Stress, Health, and Coping in 2011, your friends continually give you new reasons to be happy.
What other reasons are friendships important? Are you finding life over 50 to be great?
*Holland America Line and O, The Oprah Magazine have partnered to pair the eye-opening wonder of travel with
the soulful, inspiring content found in every issue of the magazine. Experience the power of carefully curated O-inspired onboard programming rooted in O's Live Your Best Life mission throughout 2018 on Holland America Line cruises sailing from North America.
Plus, in October 2018 sail with O and Holland America Line on the final Adventure of Your Life cruise, featuring special appearances by O editors as well as thought leaders, visionaries, and members of Oprah's SuperSoul 100.
Learn more at HollandAmerica.com/OprahMag
LEARN TO LOVE YOUR LIFE AGAIN
---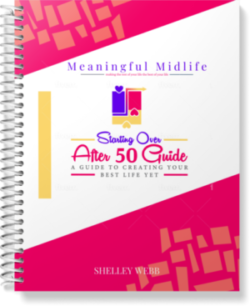 Do you feel like you need to hit the REFRESH button on your life? Download our free guide and begin to create your best life yet!