Safety and Independence After Retirement
by Barry Helms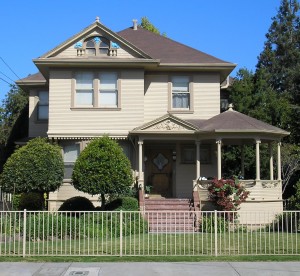 When you get older, things start to change. Your vision and your hearing are no longer what they used to be, that sort of thing. However, that doesn't mean you have to give up the things that matter most – things like your independence.
You can be a senior living on your own safely and securely and here are a few things that can help:
Re-wiring Your Electronics
Putting in Some Bars
Home Security
Re-wiring Your Electronics
Wires – your home is pretty much filled with them. One thing you don't want to have, however, is any wires that cross any major lanes of traffic. One of the biggest dangers facing seniors is the prospect of falling. By re-wiring and re-running any of the wires coming from your electronics, you help to minimize the chances of this happening. If you can't move an offending wire, try throwing a carpet over it.
Putting in Some Bars
Grab bars that you affix to the walls can be found in most major hardware stores, and they are pretty easy to install – even if you're all thumbs. They are especially useful in minimizing the chances that you might take a fall walking up and down the stairs.
Home Security
As a homeowner, young and old, you know that there are other things you need to be concerned about like the possibility of burglary. Luckily, there are a number of things you can do to help make the home more secure.
These include:
Investing in a Home Security System
Getting a Dog
As far as a home security system goes, there are plenty out there on the market. Many services and websites exist that are a great place to start shopping. They not only provide 24/7 monitoring of your home but they also have lots of sophisticated security tech that can help protect you from more than just intrusions, including emergency medical notification. You'll also find many facts and tips about home safety on these sites.
A dog is also a decent intruder-deterrent because of what they represent to a person attempting to break into your home. For the most part, burglars are looking to get at your possession – they are not looking for a confrontation. Regardless of whether or not your dog is trained to handle an intrusion, the fact that you have one can be enough to turn away even the most enterprising intruder.
Make the Most of Your Years
Just because you're getting on in years doesn't mean you shouldn't be able to enjoy and make the most of your golden years. However, it's important that you take the steps necessary to keep you and your home safe so you actually CAN enjoy your independence for a little longer.
Barry Helms has spent the better part of his years working in the home security field and, while he might be far from his platinum years, he has no problem spending his free time helping seniors live secure and independent lives.
LEARN TO LOVE YOUR LIFE AGAIN
---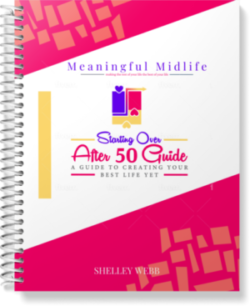 Do you feel like you need to hit the REFRESH button on your life? Download our free guide and begin to create your best life yet!