Secret Dollars: Veteran's Benefits for Long Term Care

By Brian Willie
One of the Veteran's Administration's best kept secrets, which is an excellent potential source of funds for long term care (either at home or in an assisted living facility) are veteran's benefits for a non service connected disability.
Most VA benefits and pensions are based on a disability which was incurred during a veteran's wartime service. There is another benefit, however – a pension program. This pension program is available for individuals who are disabled due to the issues of old age, Alzheimer's Disease, Parkinson's Disease, multiple sclerosis, and other physical disabilities. For those veterans and widow(er)s who are eligible, these benefits can be a blessing for the disabled individual who is not yet ready for a nursing home.
There is a specific portion of the pension program which is of particular importance. This program is entitled "Aid and Attendance" (A and A) and is available to a veteran who is not only disabled, but has the additional requirement of needing the aid and attendance of another person in order to avoid the hazards of his or her daily environment (in other words, someone needs to help you to prepare meals, to bathe, to dress and otherwise take care of yourself).
Under this program, a veteran can receive a maximum of $1,842.00 per month in benefits and a widow or widower can receive up to $998.00 as a maximum benefit for Aid and Attendance (this was for the year 2008).  The applicant must be determined to be "permanently and totally disabled."  The applicant does not need to be helpless; he or she need only show that he or she is in need of aid and attendance on a regular basis.  Someone who is housebound or is in an assisted living facility and over the age of 65 is presumed by the Veteran's Administration to be in need of aid and attendance.
This particular program has limitation related to the income assets that are held by the applicant; however, in computing the income of the applicant, certain items can be deducted.  Specifically,  non reimbursed medical expenses paid by an individual may be used to reduce the applicant's income.  Home attendants or aides are an allowable medical expense deduction, as long as that attendant is providing some medical or nursing services for the disabled person.
The cost of an assisted living facility and even part or all of the cost of an independent living facility, can also be an allowable medical deduction to reduce the gross income to a much lower net countable income in order to qualify for the veteran's benefit.
Simplified example:
Bill Robert is a 66 year old veteran and due to his health needs, has caregivers coming to his home for several hours each day.  His income $1800.00 per month and he is paying caregivers an average of $3300.00 per month.  Rather than deplete his savings of $45,000.00, he applies for a service pension through the VA.
The VA considers the $3300.00 per month he is paying to his caregivers as non reimbursed medical expenses and "subtracts" the amount from his income.  In other words, when calculating his pension, the VA considers his income to be negative $1500.00.
He applies for benefits and is eligible for $1500.00 to help out with his bills.
To file a claim for this benefit, it is wise to seek the involvement of a trained elderlaw attorney.  They can help you file your claim and can also help you through all of the related issues that come up: estate planning, disability and coordination of Medicaid and veteran's benefits.
An attorney skilled in elder law can provide a veteran and the veteran's family with appropriate pre-filing consultations to determine the exact steps that must be taken to be able to determine if it would be right to apply for this VA benefit.
Receiving this benefit can help a person stay in their home or in an assisted living facility longer.
Brian Willie is an elderlaw attorney in California and Texas.
You can find him at www.williedasherlaw.com
LEARN TO LOVE YOUR LIFE AGAIN
---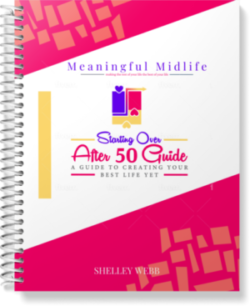 Do you feel like you need to hit the REFRESH button on your life? Download our free guide and begin to create your best life yet!