Simple Touch-Screen Means Easy Technology for the 'Non-User'
by guest writer: Dina Ramon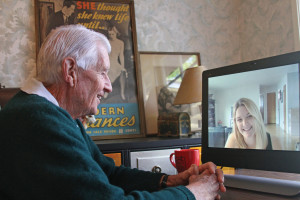 Technology sure can be a great thing for our elderly parents. Great that is, if they
know how or even want to use it. Yes, there may be a significant increase among
seniors who use technology like computers, cell phones – 'smart' ones or not – and
iPads, but there are still millions of seniors, particularly those over 75, who do not
use these devices.
Some don't seem to mind because they feel they have no use for
technology or just can't get excited about it, while others may feel intimidated that
they can't learn how to use it or have vision issues or other health factors that make
using tech devices way too challenging.
If they only knew what they were missing! Not to mention how frustrating this tech-averse
mindset can be for seniors' family members and caregivers, especially those who live far
away. Those who feel that frustration now have another option.
There is a new service called VideoCare, www.videocare.com that is an ideal solution
for 'non-tech-using' seniors. It's ideal because it's a touch-screen system that doesn't
require any technical skill by the user. VideoCare doesn't even have a keyboard or a mouse
– all the user has to do is touch icons or photos on the screen to connect and they can video
chat, receive photos or videos from other from computers or smart phones, listen to music
and receive messages. If mom, dad or a grandparent needs to take a pill or two at certain
times of the day, automated reminders can be remotely programmed into VideoCare by a
caregiver to keep them on their medication schedule. The automated messages can be a
good safety mechanism because if the senior user doesn't respond, the caregiver or family
member can be notified. Access to the system is controlled remotely by a family member
and /or caregiver to keep it secure for the VideoCare user, so that only persons who the
senior wants to communicate with will be able to do so.
For Francie G. who got a VideoCare system for her 91-year-old mom, she says using this
system gives her an "emotional connection" with her mom that she just can't get over the
phone.
A system like VideoCare can be a great communication enabler and social resource for
seniors who want to continue living independently and are able to do so. For caregivers,
it gives piece of mind because it lets them 'see' how their loved one is doing even when
they can't be there. The grandkids can show off their report card or share video of their
piano recital. This unique system helps seniors stay connected with family and friends
and certainly makes long-distance caregiving a little easier.
Dina Ramon, a consultant to VideoCare, Inc. and can be reached at dramon@videocare.com
LEARN TO LOVE YOUR LIFE AGAIN
---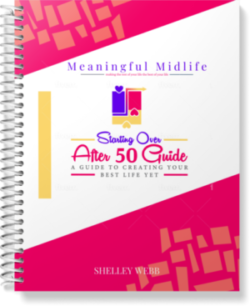 Do you feel like you need to hit the REFRESH button on your life? Download our free guide and begin to create your best life yet!