As a caregiver, you know it's important to have some time away from your care recipient in order to maintain your own health and wellness.  When family is not available, sometimes it is possible to use a "respite caregiver"….either by paying for one directly, by receiving vouchers through the local Area Agency on Aging or perhaps through your church.  But even after being able to obtain the respite caregiver, the problem isn't completely solved.
It is often common to encounter a care recipient who doesn't quite understand that you might like some time to yourself (okay, let's face it; they are usually totally oblivious to that), and when the discussion of respite care comes up, the care recipient responds with some of the following objections: "No, I don't want some stranger in MY house." or "I don't NEED a babysitter; I'll be fine by myself." or "I'll just go with you and sit in the car." or as my father offered "Now I'm going to have to supervise him while he uses my tools and he might get hurt!"
This is where creative thinking comes into play.  Many agencies, such as Comfort Keepers and Senior Helpers understand this phenomenon and offer caregivers who can provide light housekeeping, cooking or transportation.
The first few times I left my father while I did errands, I left him with a "senior companion" – this is a person, usually a senior citizen who volunteers their time to sit with an elderly person and talk, play cards, watch a movie, etc.  Unfortunately, this companion didn't work for my Dad. He felt insulted that he had to be cared for and irritated that he had "to entertain" the companion.
In another trial, I invited a lady to come over under the auspices that she wanted to learn to play Cribbage. My father loved to play cribbage and could do so until the last couple of weeks of his life.  This worked well at first but he soon figured out that when she came over, I left the house and he began to resent her visits and started calling her "the babysitter".
So I decided to hire a "housekeeper". Fortunately, I had had one in the past when I was busy with my kids in school so it was not completely out of the ordinary.  This "housekeeper" swept the floor, put the dishes in the dishwasher, made my Dad a sandwich if he wished and generally just watched to make sure he stayed home and helped him up if he fell.  This way, my Dad could lie down and watch his TV or sit out on the patio and not feel compelled to "entertain" the caregiver.
I recently spoke to another lady (whose husband has Alzheimer's)  who originally hired her caregiver "to help her in the garden".  As she went back and forth from the house to the garden, the caregiver spent more and more time chatting with the husband and he became used to her being there.  The caregiver then began to bring her kids by to visit (to the absolute delight of the husband) and now she is an accepted (and paid caregiver) part of the family.  (This person was not hired from an agency, so bringing her children to the house was not against any rules.)
Other "sneaky" ways that you might get your loved one to accept a respite caregiver are to hire "a handyman", an "errand-runner", "a painter", "a kitchen helper", even an "exercise therapist".  Keep in mind that it will probably take about a month for your care recipient to begin to be comfortable around their new respite caregiver and even if/when they do figure it out, the caregiver will have already been welcomed.
LEARN TO LOVE YOUR LIFE AGAIN
---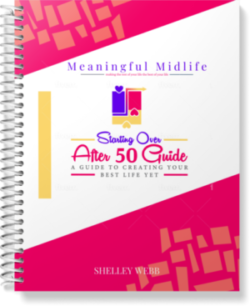 Do you feel like you need to hit the REFRESH button on your life? Download our free guide and begin to create your best life yet!