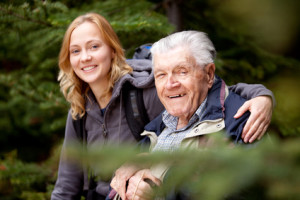 As we age it is the unfortunate truth that our parents are aging as well.
Helping to take care of parents in one way or another has become the norm for many families. Whether the decision has been made that your parents will stay in the comfort of their own home with assistance from you, retire in a retirement home, or move in with you, there are a handful of responsibilities and concerns that can come into play.
Over the past decade the amount of people who are taking care of their aging parents or a single parent, has significantly increased. Roughly 75% of all long-term care is provided by children or other family members and there are over nineteen million Americans caring for someone over the age of 75. This can become a daunting task for many because the importance lies heavily on the efforts to properly give the assistance that is needed while attempting to maintain the independence that most elders desire.
The level of help and assistance that is needed to properly care for your aging parent or loved one can be low to  relatively high. The level and areas of needed care can range from performing little tasks and errands for them to extensive assisted care.  Help with grocery shopping, rides to appointments, assistance with dressing, feeding, bathing, and many other personal care needs may be needed. Help with finances and medical decisions are two other needs that are usually eventually present. The higher level of care can be both financially and emotionally stressful for both the caregiver and the aging parent or loved one in need of assistance. Although the entire caregiving process can be a rewarding course that allows you to spend more quality time with a loved one while simultaneously taking care of them, without  adequate resources it can at times feel like an extremely difficult task.
As our countries are faced with an increasing aging population, there are also an increasing number of outlets and resources that can enable an easier transition for your aging parents.  Community assistance and aid such as that from your local Area Agency on Aging or The Alzheimer's Association can help to provides support for both your parents and yourself. Traditional caregiving assisted services, such as home health care, occupational therapy and respite care are also available.  Elder law attorneys exist to help with legal issues. All of these help to provide an easier transition process for aging adults in need of care.
For the elder who wishes to remain in their own home or retirement community, many technical advancements have been made, as well.  The Care Connect device for example, can provide the flexibility and easy of access to needed services and conveniences; such as, but not limited to: monitoring/motion detectors that can provide peace of mind knowing your loved one is okay, easy to use email/text/video chat in order to keep your aging parent socially active, appointment and medication reminders, and immediate access to health care professionals. With tools and devices such as this, the transitioning process can become a much more peaceful and adaptive course.
[subscribe2]
LEARN TO LOVE YOUR LIFE AGAIN
---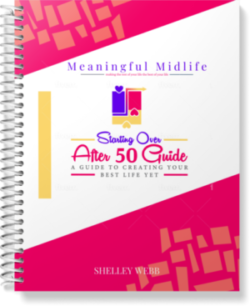 Do you feel like you need to hit the REFRESH button on your life? Download our free guide and begin to create your best life yet!