Ted Lasso's Irresistible Biscuits
But first, who is Ted Lasso?
We have fallen in love with Ted Lasso in this house. He is just what we needed to combat the negativity in our world right now. In case you don't know who he is though, he is a fictional character played by Jason Sudeikis on Apple TV's show of the same name (Ted Lasso)!  He plays a football coach (of what we Americans call soccer) from Kansas who has been hired to help a British team. – hence the name biscuits.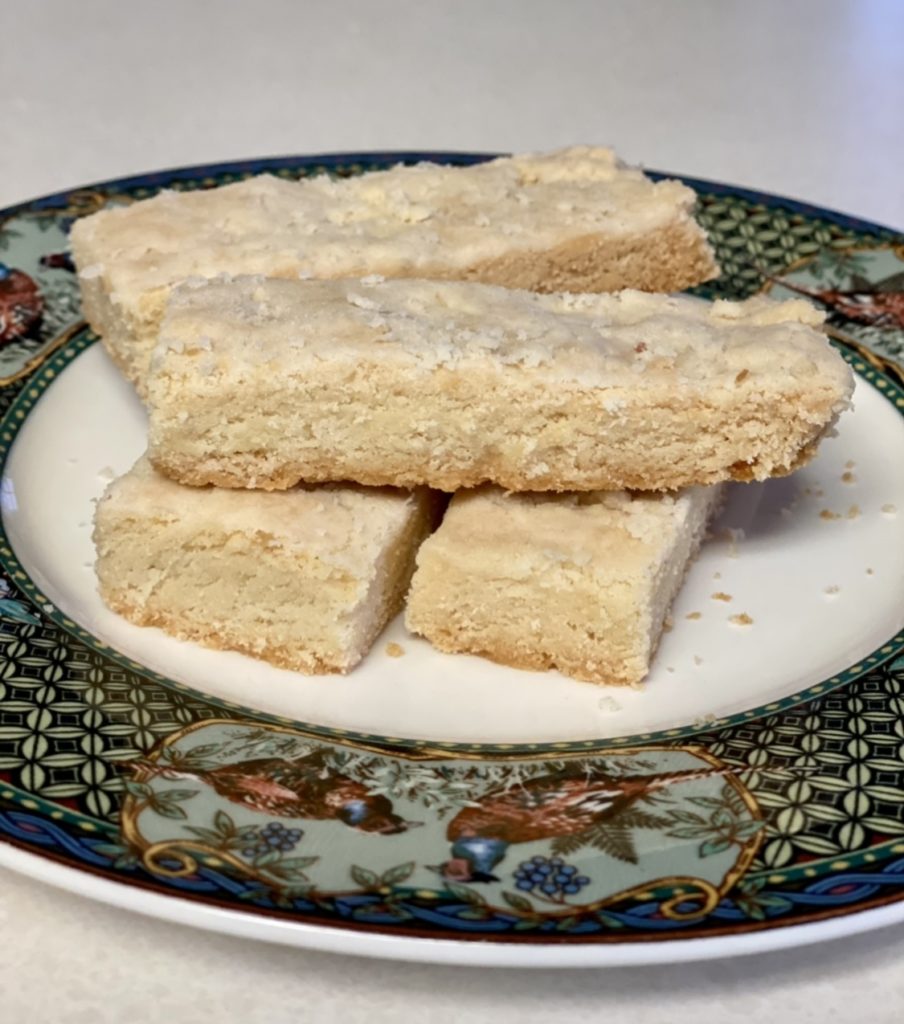 Unbeknownst to Ted, he has been hired by the team owner's ex-wife, Rebecca, who wants the team to fail in order to spite him.
Ted has a very positive attitude about all things though (despite his own wife deciding their marriage can't continue) and begins to turn the team around!  He also brings these biscuits to Rebecca (in a darling pink box) each time he sees her and she absolutely loves them.
So here is (the official) Ted Lasso's Irresistible Biscuit recipe!
INGREDIENTS:
2 

sticks

(8 ounces) unsalted butter at room temperature, plus a bit more for the pan

3/4 

cup

powdered sugar

2 

cups

all-purpose flour

1/4 

teaspoon

coarse pink salt
INSTRUCTIONS:
Preheat the oven to 300 degrees
Place 2 sticks of room-temperature unsalted butter in the bowl of a stand mixer (or in a large bowl if using an electric hand mixer).
Use the butter wrappers to coat an 8- or 9-inch square metal baking pan.
Beat the butter on high speed until fluffy, ( about 4 to 5 minutes).With the mixer running, gradually add 3/4 cup powdered sugar and continue to beat until fluffy and then stop the mixer.
Sift 2 cups all-purpose flour into the bowl and then add the 1/4 teaspoon pink coarse salt on top. Mix on low speed until just combined.
Transfer to the prepared square pan and pat to an even thickness no more than 1/2-inch thick. (Mine was more like 3/4 of an inch. Refrigerate for at least 30 minutes.
Slice the dough into rectangles or squares in the pan.
Bake until golden-brown and the middle is firm, 45 to 60 minutes. Re-slice using the lines you used before cooking. Let cool completely.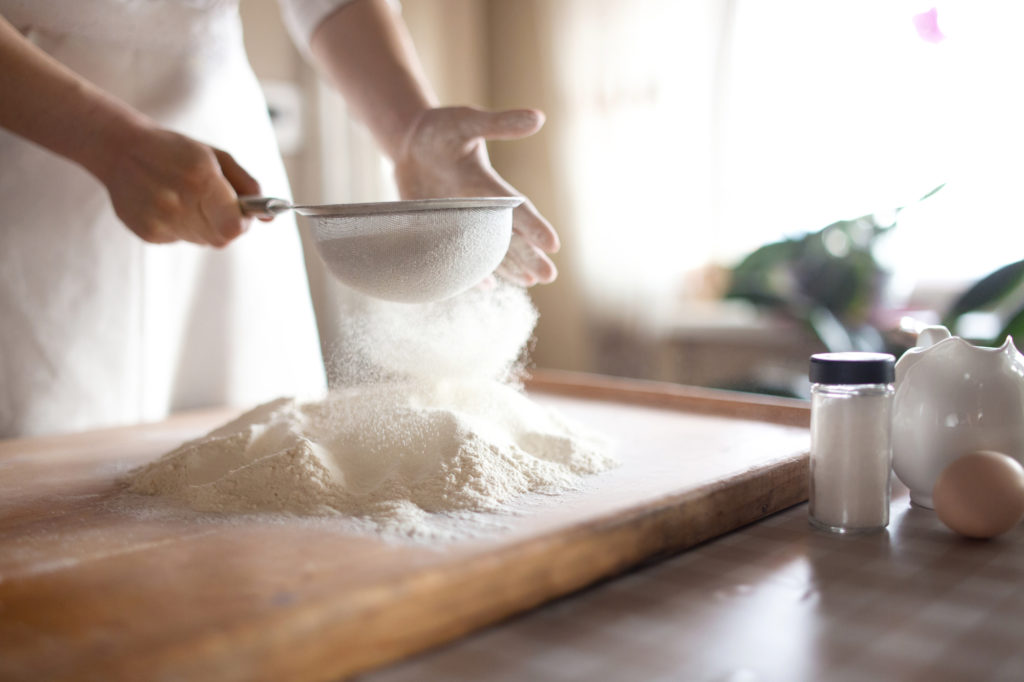 Some tips:
The biscuits are really a version of shortbread, although they differ in that they don't use vanilla or cornstarch and they substitute powdered sugar for regular cane sugar, making them slightly sweeter in my opinion.
The term short was traditionally used to describe all things crisp and crumbly, but it wasn't used to describe cake and bread until the 1600s when it became popular to reference baked goods that contained a lot of butter or shortening. (But don't use shortening with these.)
Use an 8×8 or 9×9 metal pan (not glass).  The size of the pan will affect the baking time — the bigger the pan, the thinner the biscuit (aka shortbread) will be so it will have a shorter baking time. I used an 8×8 pan which made the biscuits a bit thicker and so took over an hour to bake. My oven tends to be slower though.
If you slice the chilled shortbread dough while it's in the pan before baking, it makes the biscuits much easier to slice after they come out of the oven.
Let me know if you watch Ted Lasso and let me know if you try these!
PS Season 3 is set to begin production in February of 2022 and should be available for watching in the summer!!  We can't wait!
LEARN TO LOVE YOUR LIFE AGAIN
---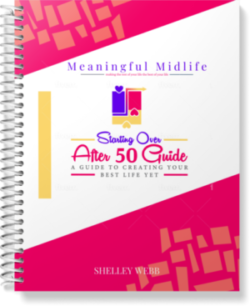 Do you feel like you need to hit the REFRESH button on your life? Download our free guide and begin to create your best life yet!