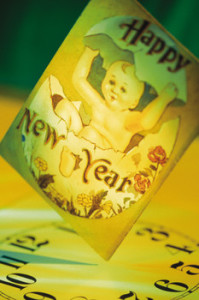 If you've been following me for awhile, you KNOW that the majority of these goals are about taking care of yourself.  Yes, I know I'm being repetitative, but you can't take care of anyone else effectively unless you take care of yourself first.  Remember……YOUR oxygen mask goes on first !
1. 

Learn to take 1 hour each day for yourself.

Whether it be for reading, taking a bath, journaling, calling a friend, using Wii Fit, meditating or perusing a magazine,  it is important to find 60 minutes to give your mind a rest.  You could do this while your loved one is sleeping or watching a program or you could hire a teen to come over after school for an hour. 
2. 

Resolve not to be right.

  It doesn't matter.  If you're talking with your Mom long distance on the phone and she insists that Merle Streep starred in a movie in which you know that she didn't, what does it really matter if you let her have the last word?  (Just be sure you have the ability to look into the matter if it is something that might be dangerous…such as finances or abuse by a hired caregiver.) 
3. 

Learn to accept help.

  People want to help (as long as you don't over-whelm them) and if you continue to decline it, they will stop offering (which brings me to my next suggestion).
4. 

Keep a "Things that People Could Help Me With" list by the phone.

  When someone calls and offers help, you will have an immediate answer for them.  These could be little things like picking something up from the dry cleaner, dropping off a prescription at the pharmacy or …. spending that 1 hour with Mom so that you can relax.
5. 

Bite your tongue when what you WANT to say is……….You JUST asked me that !!

  Sometimes moving to a different room or moving the item of conversation helps.  For instance, there was a photo of my daughter and her boyfriend on the table where my father and I were sitting having coffee.  My father would say "he's a handsome young man; what does he do?"  I'd explain and less than 30 seconds later, he would ask the same thing.  I finally got up, got more coffee and moved the photo to the other room.  Problem solved….for the moment.
6. 

Don't despair if you lose patience………….because you will.

  Caregiving, from near or far, is tough work.  Just do the best you can and remember that you're human.  Apologizing is good though, even if you think your loved one doesn't understand you….try a soft touch.
7. 

Attend at least one support group meeting.

  Just try ONE.  Support groups are educational and encouraging.  If you really detest the idea of attending one in the community, try one on-line.  (One of OUR goals this year is to put into place a member forum where caregivers can exchange information with each other.  Stay tuned for more details soon.)
8. 

Celebrate the small stuff.

  There is a "new" normal now and it's highly unlikely that the old normal is coming back.  Maximize the quality of each day for you and your loved one.  Maybe take a drive to a pretty area, or reminisce about "the old days" (you might want to set up the video camera for that, or take notes), or make cookies, or just sit on the patio.  A friend of mine puts on a DVD of an orchestrial performance and her mother "conducts" the symphony, usually with a broad smile on her face.
9. 

Find ways to help your loved-one stay occupied and connected.

  If your loved-one enjoyed attending Sunday services, try to enable them to continue that.  Senior Centers  or or Day Care Centers might be an option. 
My father was not good at walking around stores with me, but he liked to go for the ride and was safe enough to sit in the car while I ran in.  He just enjoyed "getting out" as long as the outings were short.
10. 

Last but not least, forget about planning out the entire year.

  Caregiving is much too uncertain to be able to make long term goals and it will only frustrate you to do so. The time to be able to do that will come again. 
LEARN TO LOVE YOUR LIFE AGAIN
---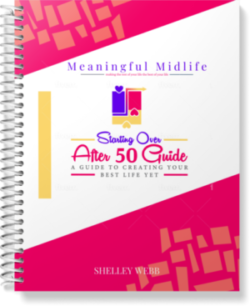 Do you feel like you need to hit the REFRESH button on your life? Download our free guide and begin to create your best life yet!