Have you heard of crystal healing or stone healing?? Hi friends, I'm so excited to share this information with you!
For the past several years, I've been studying more natural solutions to health care, such as dietary changes, exercise and yoga, meditation and even the benefits of crystals.  Fortunately, right before this whole Covid_19 thing began, a friend of mine, Jennifer Von Behren, offered me a free mat therapy session to experience her new invention The Body Mat®  which utilizes stone therapy which may help to heal areas of the body.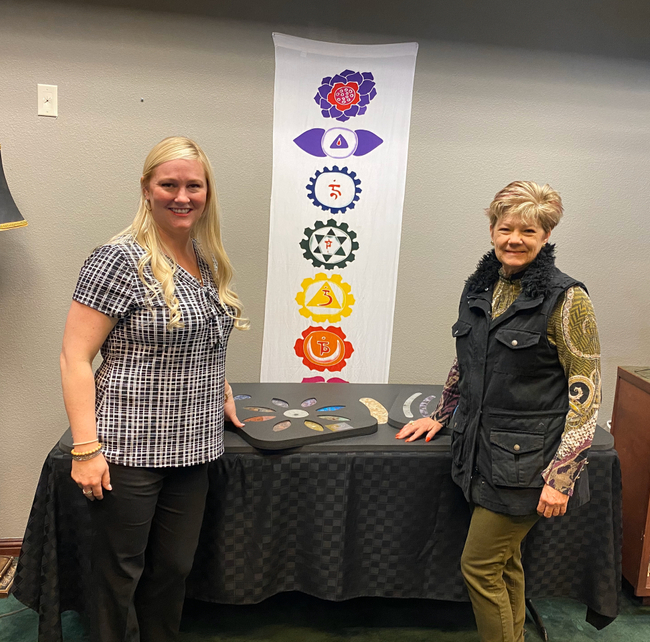 Just like most of the rest of you, I've been in quarantine for over a month now. All of our routines have changed and it's been stressful for many reasons. We can't spend time with our friends, we go to the gym; our only real retail therapy involves food, medications…. and the never-ending search for toilet paper!
I had begun to practice meditation in the past 2 years but it has become even more important now. I run my own business, take on too many projects and I've only just realized that I have anxiety and probably have had it since I was 11 This is why I was so excited to not only experience a body mat session but to be given a personal mini mat to use for my meditations!
The Body Mat Session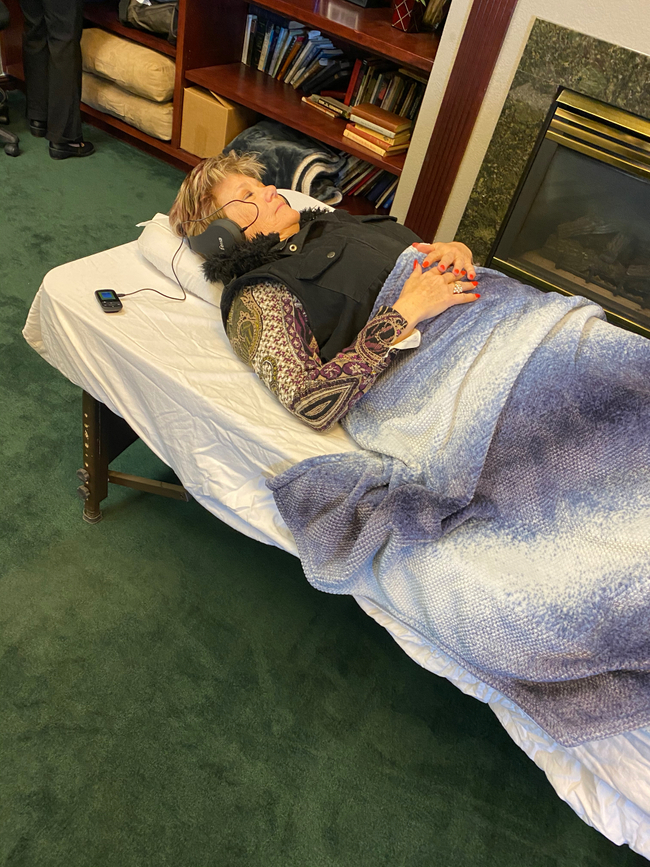 Anything that exists in our universe, whether seen or unseen, broken down into and analyzed into its purest and most basic form consists of pure energy or light which resonates and exists as a vibratory frequency or pattern. All matter, thoughts and feelings have their own vibrational frequency. ~  Jennifer von Behren
The session was great!  It was relaxing and I felt a cooling sensation on my back, which is interesting because I've having trouble with it lately.
The Body Mat® comes in several sizes: Practioner, Personal – great for lying on and for yoga , Mini, Little Lotus and one just for pets. Here's my personal Mini Body Mat! The stones are encased in a substance that is environmentally friendly and
100% EMF Pollution-free.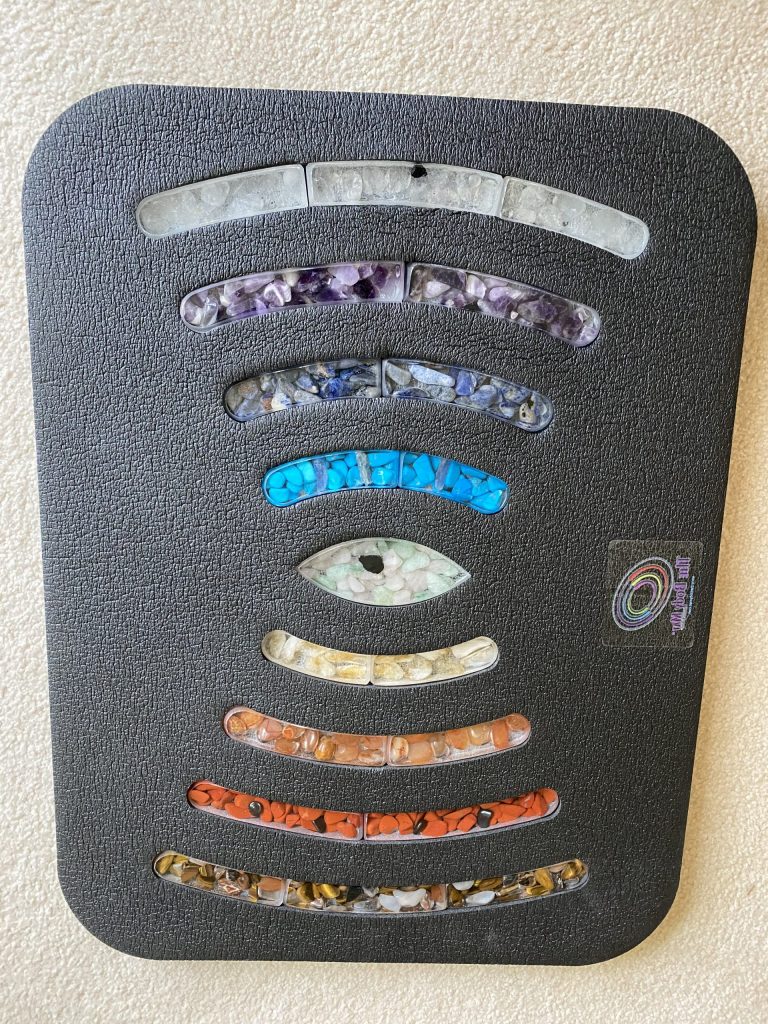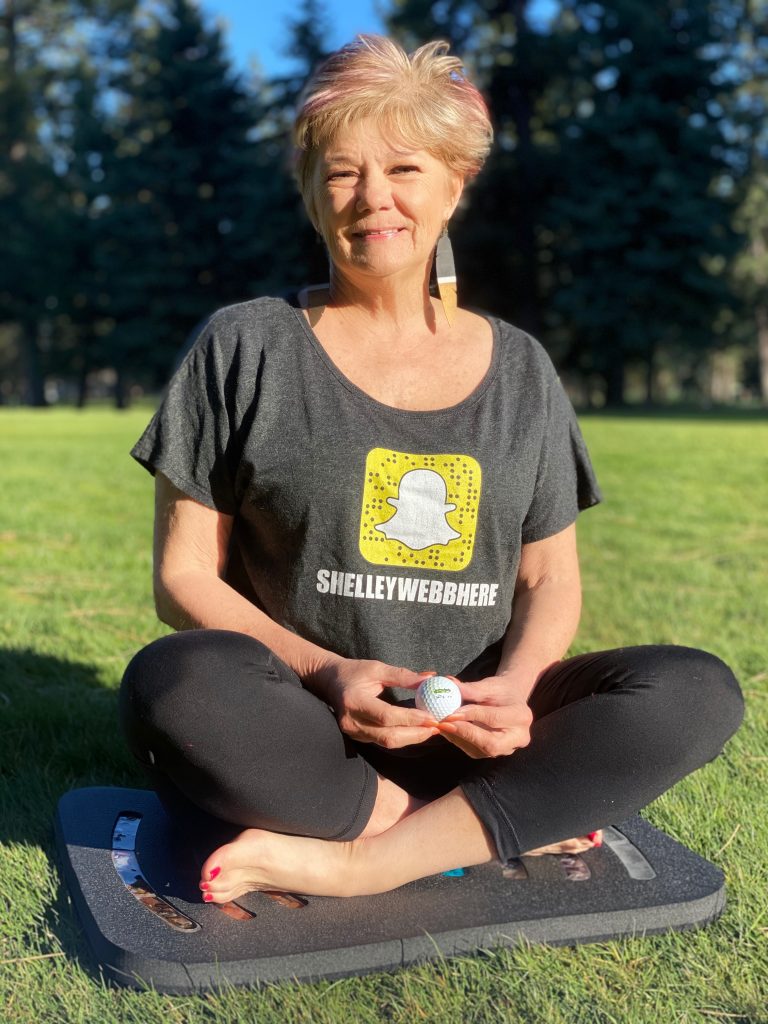 I'll explain the science behind the mat below but first I want to share about the stones in each section. The sections align with the chakras in our body.
The Healing Stones in The Body Mat
*Stone Meaning Disclosure: Note that healing meanings behind crystals are spiritual supports to healing and are not prescriptions or healthcare information and are intended to be used in conjunction with, not be used in lieu of medical care.
Pocket One 
In section one, you will find clear quartz, shungite and a herkimer diamond.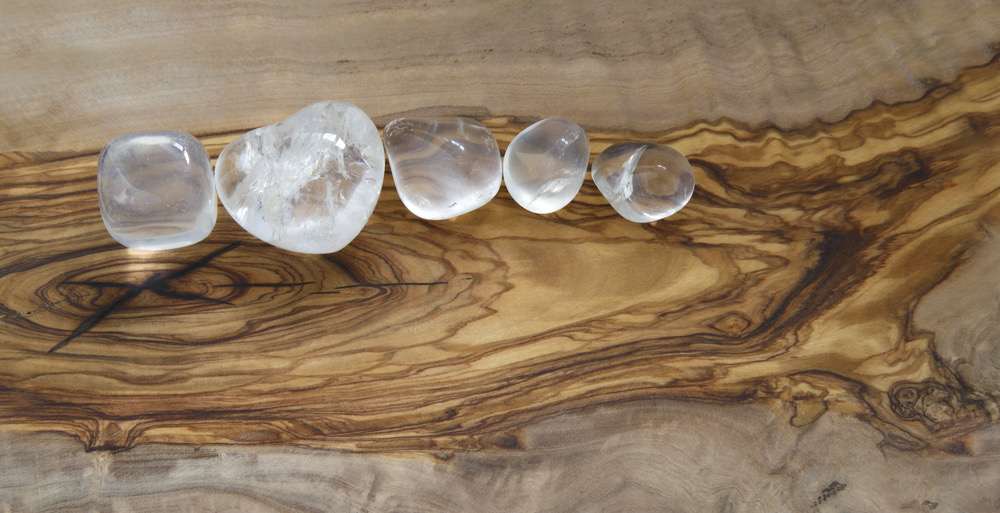 Clear quartz – a Master Healing Stone that may aid in mental clarity.  It is also known to aid with power, protection, harmony, balance and energy.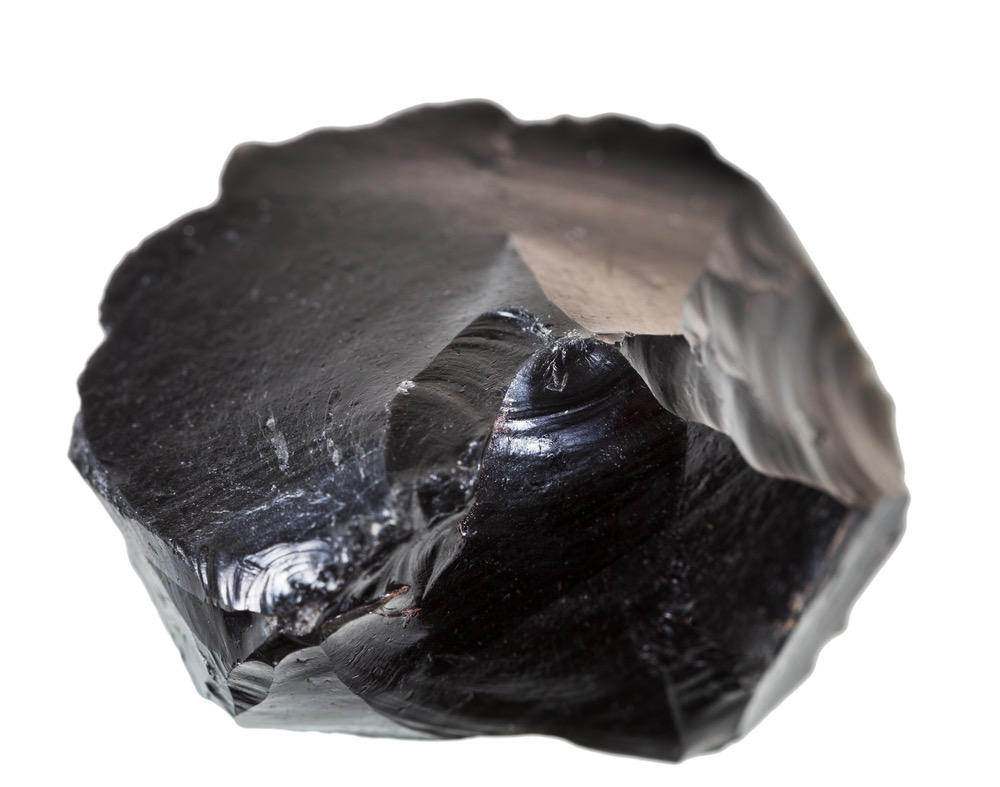 Shungite –  "Perfect Elemental Stone for Human Health." Also known to aid with energy enhancement & purification, and may help to neutralize negativity and aid in healing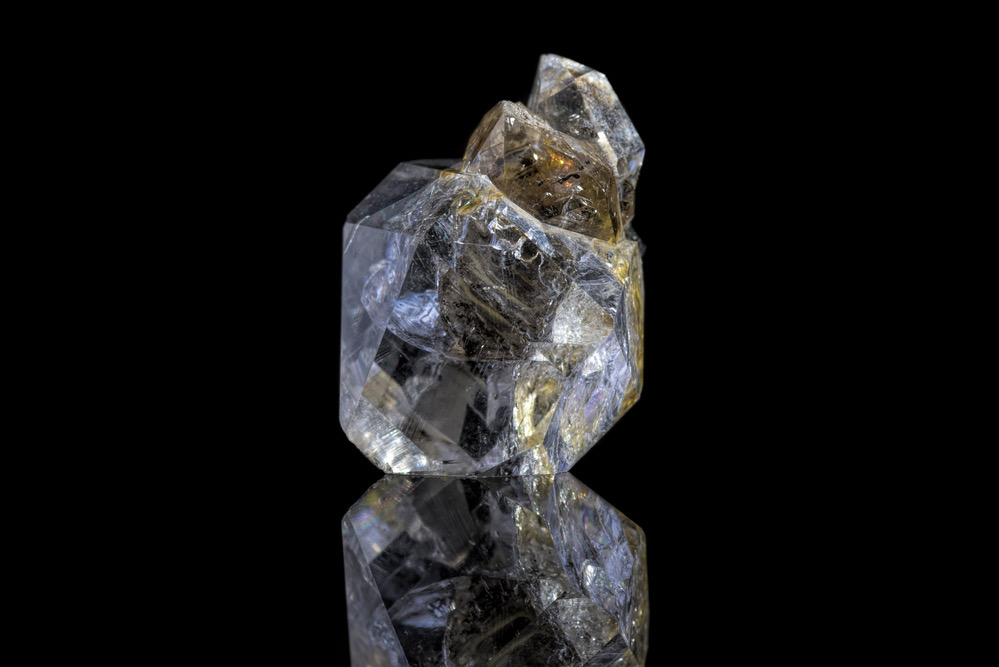 Herkimer Diamond – May helps with depression relief.  It is also known to aid with energy amplification, purification, visions, and dreams. It can also be known as the Angel stone.
Pocket Two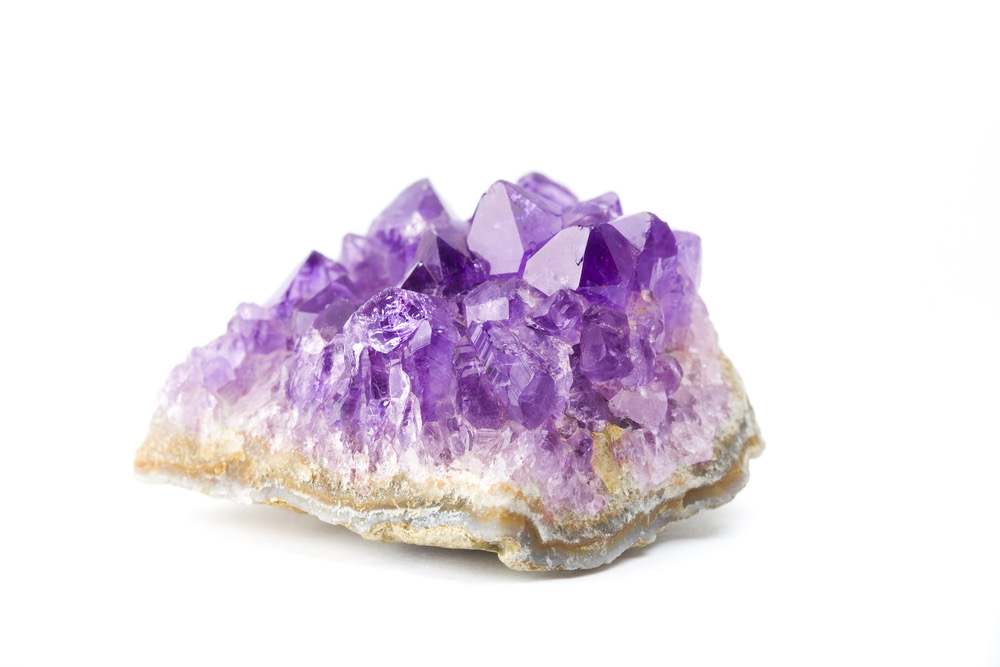 Amethyst:  Physically – may help to release habits, may aid in healing & pain relief.  Also known to aid with increasing peace, psychic, inner strength, stability, visions and dreams.
Pocket Three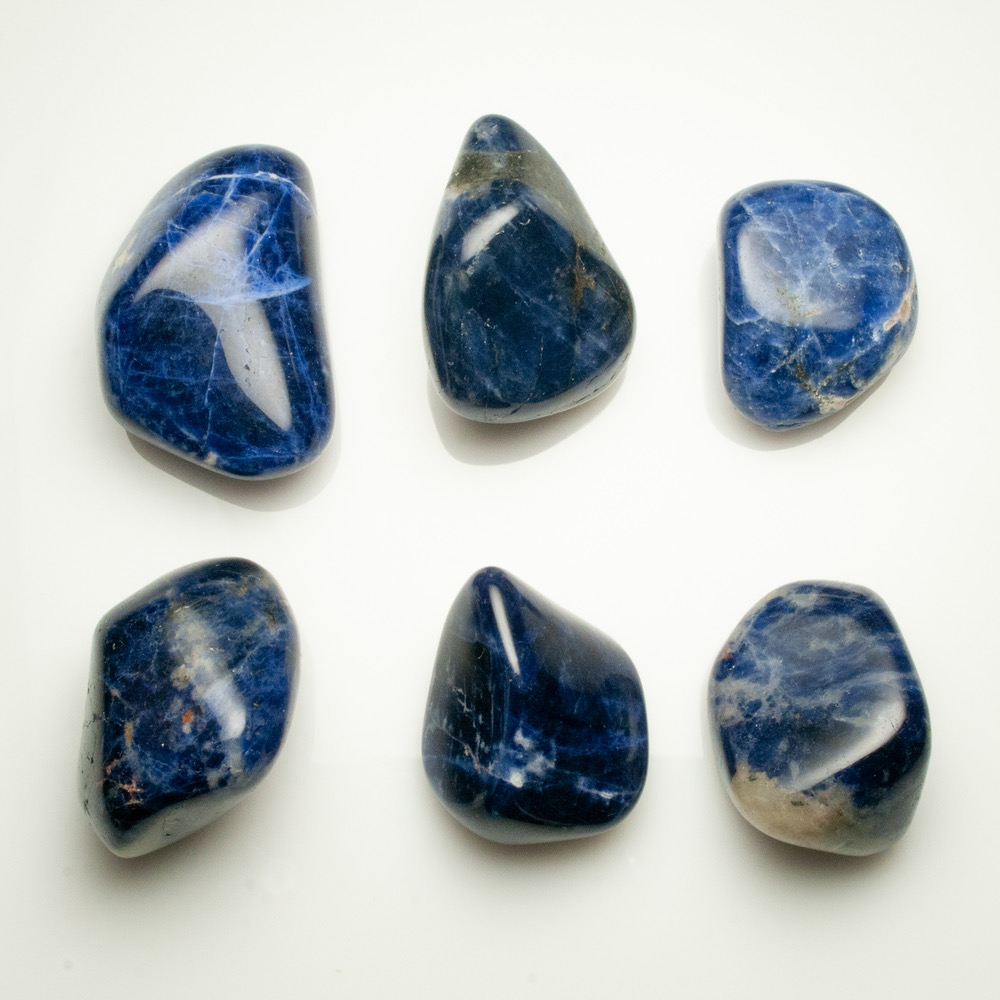 Sodalite:  Physically – may help to stimulate the pineal gland, block electromagnetic pollution.  Also known to aid with intelligence, efficiency, communication, intuition and truth.
Pocket 4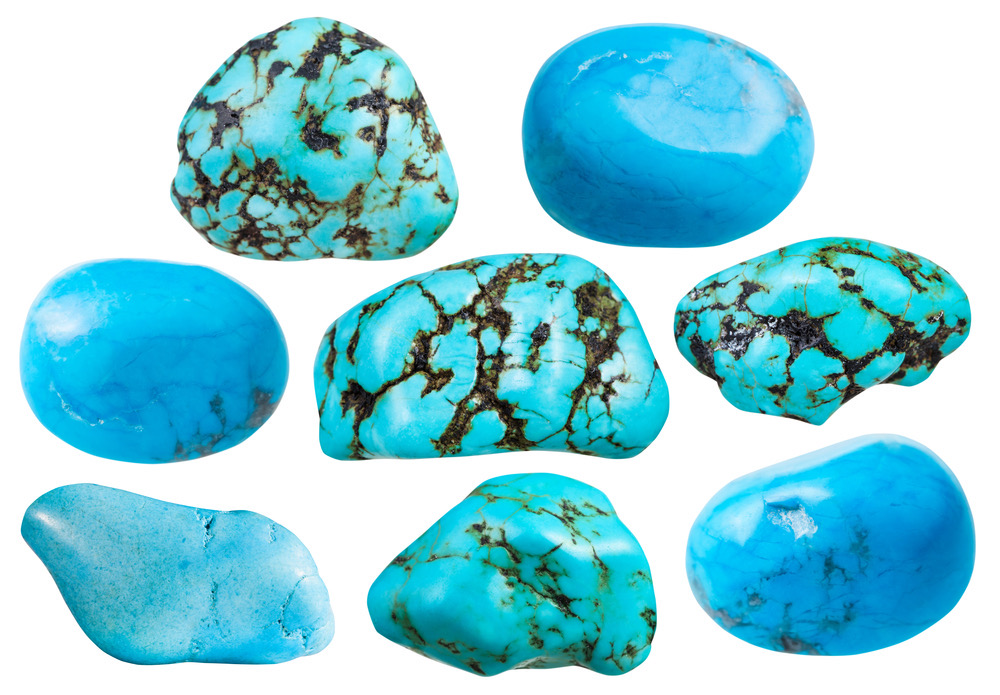 Blue Howlite:  Physically –  may help to decrease stress, lower pain, helps with insomnia.  It also has been known to aid with communication, calmness, clarity and dream recall.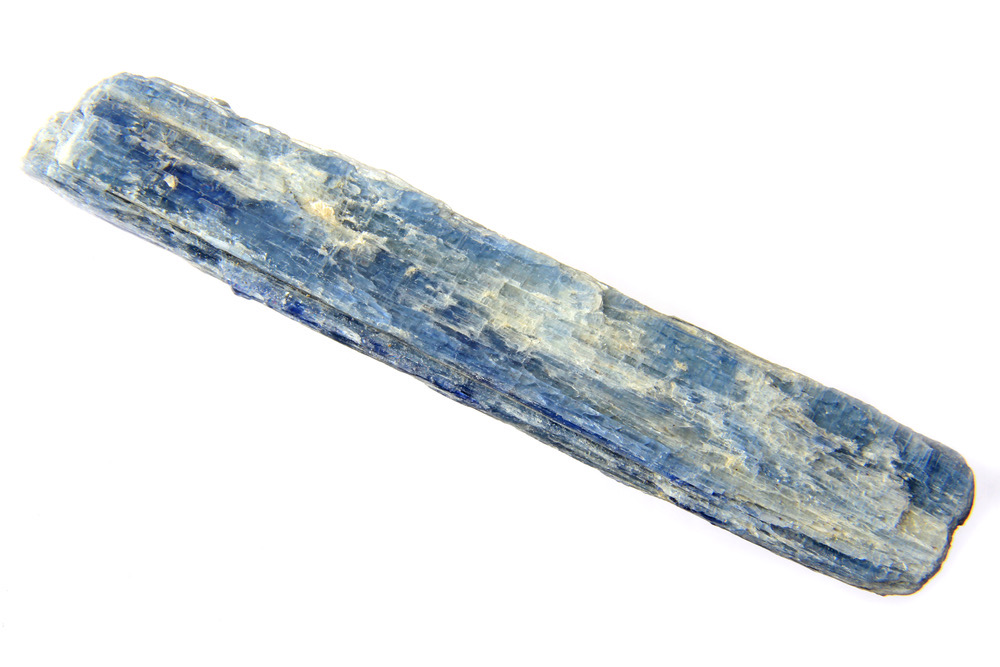 Blue Kyanite:  Physically –  may help to lower stress & anger, provide stronger memory.  Also known to aid with communication, may help to open & align energy, balance and protection.
Pocket 5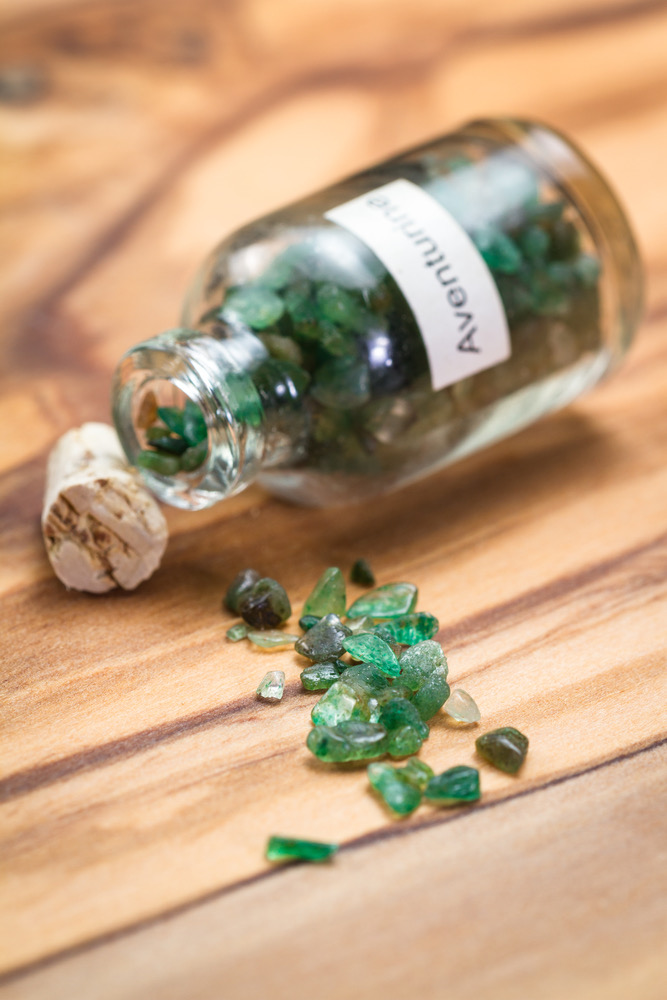 Green Aventurine:  Physically – may help with emotional clarity & calmness.  Also known to aid with happiness, positive outlook, success and prosperity.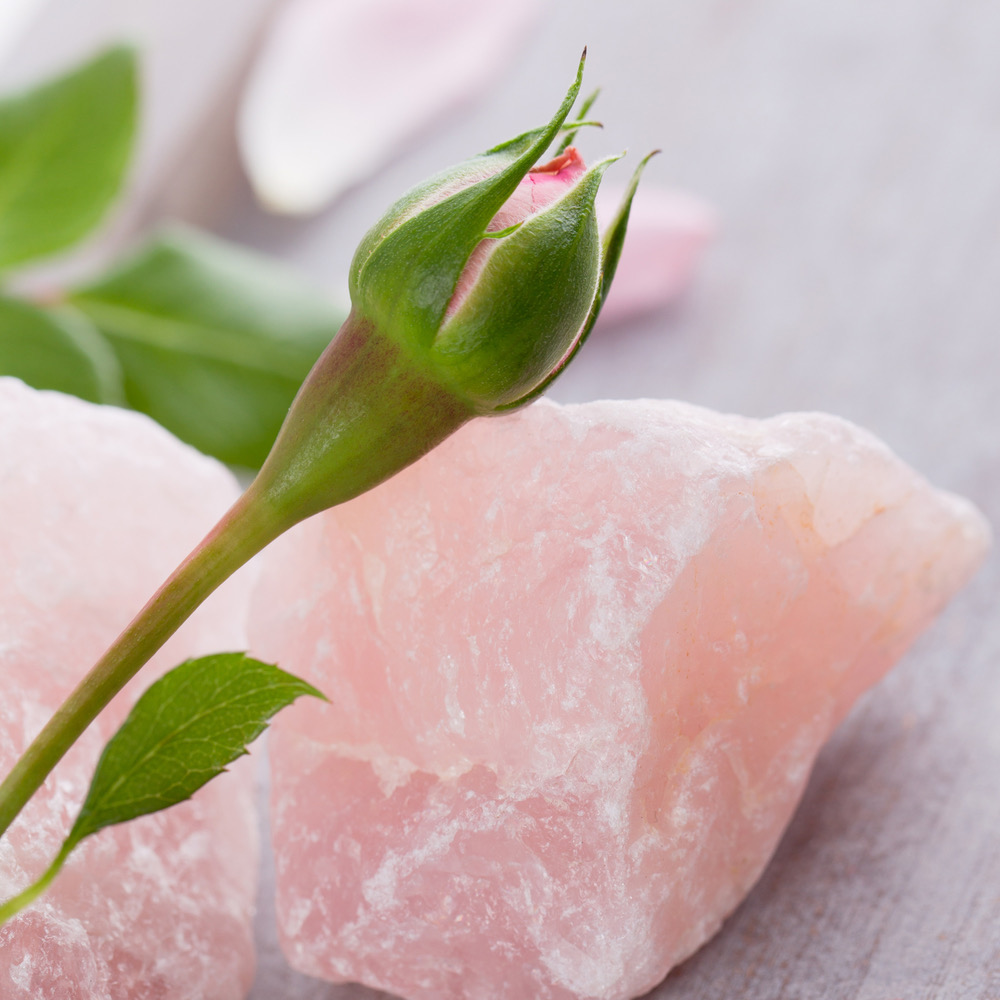 Rose Quartz:  Physically – may help to slow aging, restore cells to balance.  Also known to aid with unconditional love, open the heart, may help with romance and self-love.
Shungite, as discussed above, is also in this pocket.
Pocket 6
Citrine:  Physically – may help with abdominal problems, stress, circulation, regeneration.  Also known to aid with success, abundance, manifestation, energy and creativity.
Pocket 7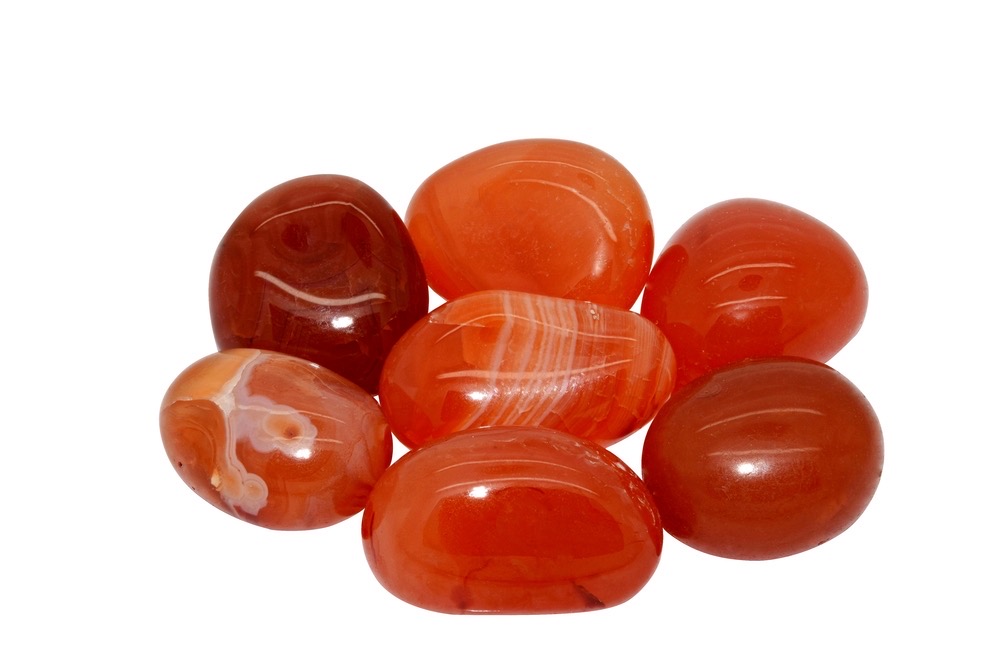 Carnelian:  Physically – may help with lower back, raise metabolism, rejuvenates cells, and help with fertility.  Also known to aid with creativity, individuality, courage and manifestation.
Pocket 8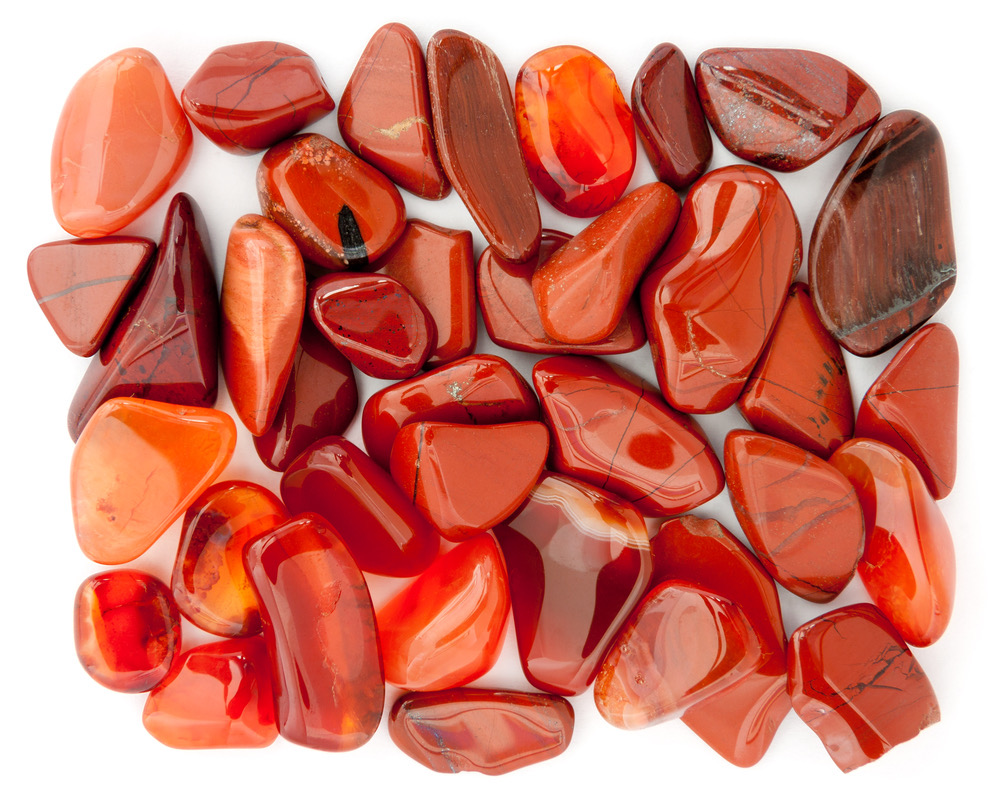 Red Jasper:  Physically – may help to detox & strengthen the circulatory system.  Also known to aid with justice, fairness and controlled passions.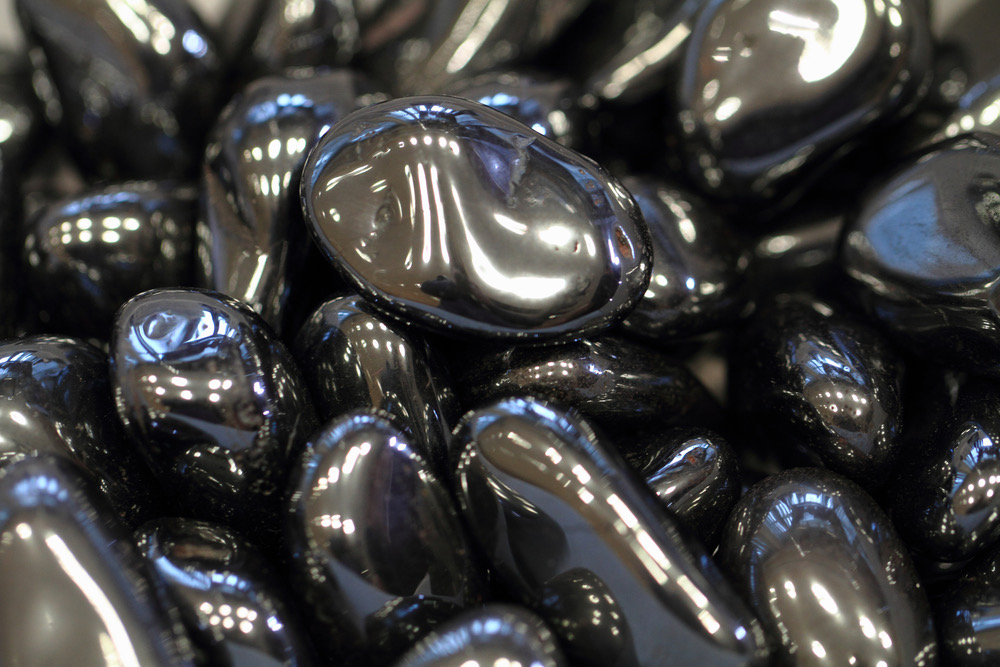 Hematite:  Physically – may help to improve circulation, arthritis, and pain.  Also known to aid with mental organization, stability and grounding.
Pocket 9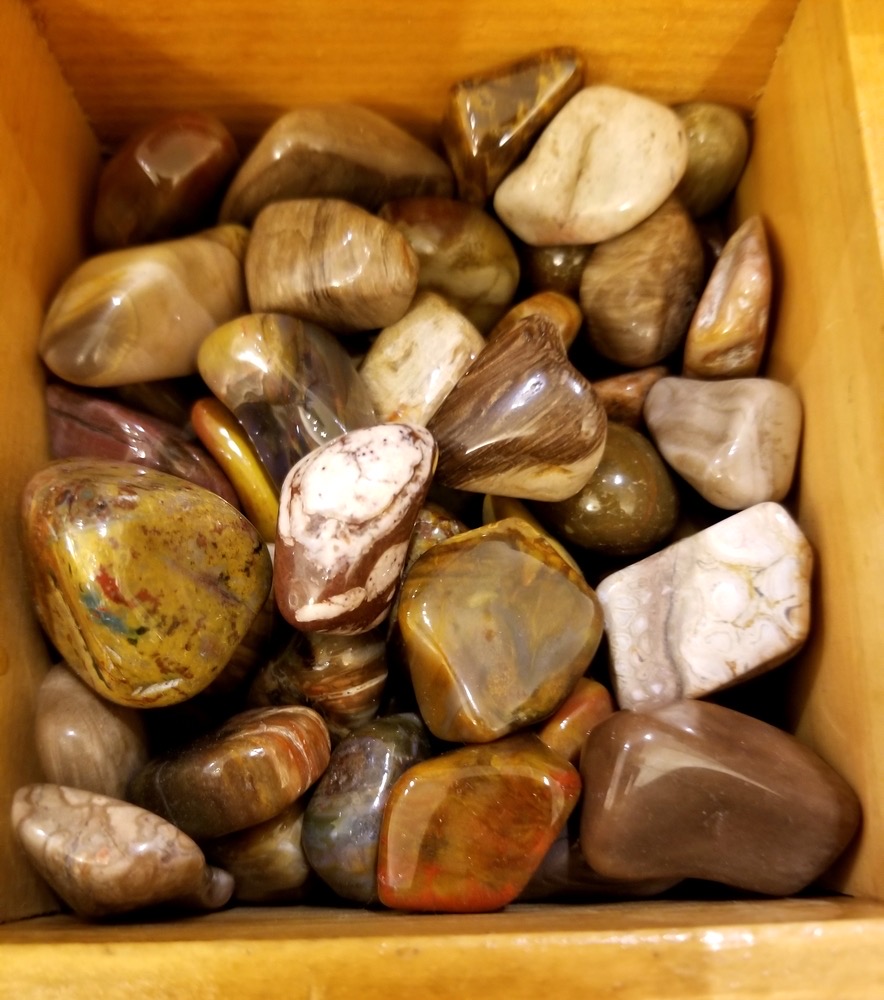 Petrified Wood:  Physically – may help to heal bones, back and leg pain.  Also known to aid with grounding, practicality, success and links to past. (One of my favorite stones!)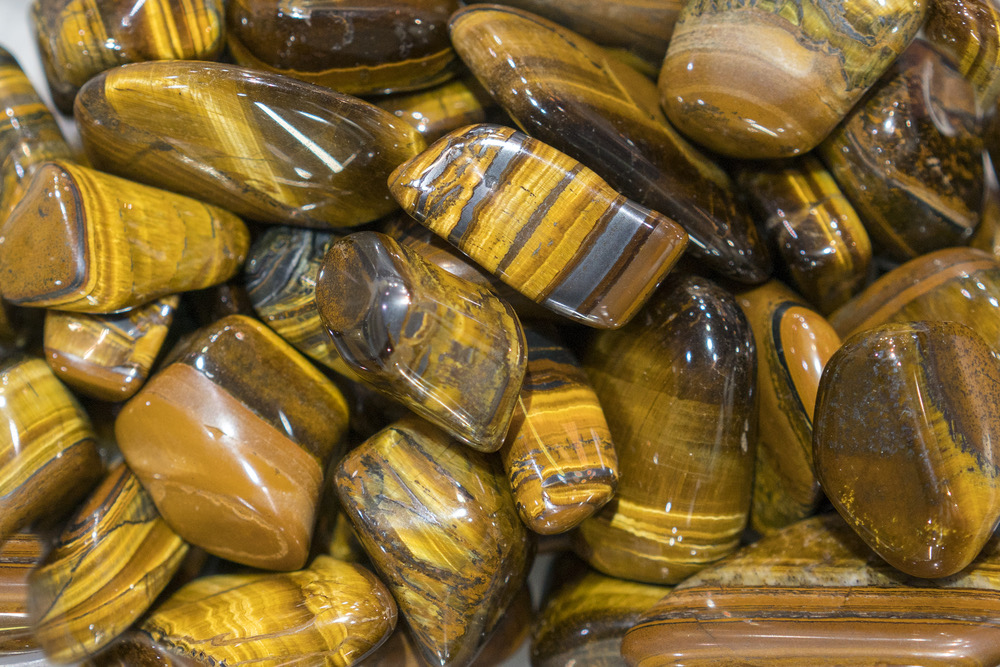 Tiger's Eye:  Physically – may help to strengthen bones and increase clarity of thought.  Also known to aid with high vibration grounding, protection, reduction of fear and anxiety, plus it also may help to aid in change.
The science behind The Body Mat®
Using a variety of crystals and stones, The Body Mat works using ions, frequencies and vibrations, water and FAR infrared (FIR) science. For more information on this research, visit The Body Mat website. They offer therapy sessions and sales of their mats to both practitioners and the public.
Thanks again, Sarah and Amy for the session and the mat!
LEARN TO LOVE YOUR LIFE AGAIN
---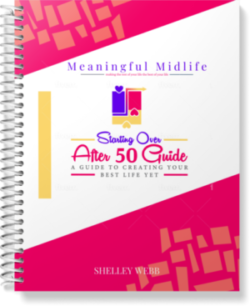 Do you feel like you need to hit the REFRESH button on your life? Download our free guide and begin to create your best life yet!