The Emerging PERS Alert Technology Dilemma: Which Company do you chose?
By: Robert Flippo, President and CEO of MobileHelp
The Emerging Technology Dilemma: Who do you go with?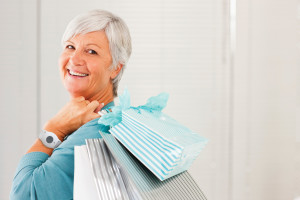 Independence. It's something that everyone longs for as a teenager, and has difficulty giving up as a senior. Unfortunately as we grow older, it becomes more challenging to live alone and to lead an active lifestyle. Luckily for today's seniors, advances in medical alert systems technology are helping seniors stay active and independent.
For the past 30 years medical alert systems only worked inside the home. Now with cellular and GPS technology, seniors who are active have an alternative to these "stay-at-home" systems.  With mobile options like MobileHelpR's Mobile Medical Alert System, they can get help anywhere they go.   MobileHelp was the first to offer this type of system with cellular and GPS location technology that will pinpoint a customer's location in the midst of an emergency at the push of a button. Users can freely go for a walk, run errands, and go out to dinner without worrying about being unsafe. This provides independence for active seniors, as well as peace of mind for their families.
In the past year other companies have offered new products to assist seniors at home.    These include auto fall detect pendants that can detect when a person has fallen and automatically sends for help – currently only offered on the "stay-at-home" type systems.  MobileHelp will be the first to offer this valuable service outside the home with the new myHaloR pendant that works with its mobile medical alert system to offer protection anywhere you go.    With up to 35% of falls happening outside the home, this is a valuable tool for seniors who want to stay active and safe anywhere they go.
While some companies only cover you at home, there are also new entrants to the market who focus on covering you away from home.  There are some low-cost cellular based, single button units that seniors can buy to be connected to a call center.  But as with most things, low-cost can mean a lower level of service.  These companies may instruct you to go directly to 911 in a medical emergency.  By holding your button for a long time,  the unit will bypass their call center and connect you to 911.  Then, like using your own cell phone, you are on your own to deal with a 911 operator during your emergency.  While 911 is a great system, when connected via a cell phone or low-cost alert button, the operator does not know who you are, does not know your medical conditions, can't call your family and may not even know where you are located.  Imagine trying to communicate all of this in the midst of a serious medical emergency.
With a more robust system, like MobileHelp, a simple push of the button will connect you to our trained emergency operator who knows exactly how to help you, where you are located and can send help to you even if you can't speak, whether you are at home or away from home.
Another important factor in shopping for a medical alert system is the remote pendant accessories.  A good medical alert system will offer these.  It is important to always wear a pendant or wrist button so that you are never out of reach of calling for help, for example when you are in the shower, where many accidents happen, or away from the base station, or out of reach of a mobile device – like when it is charging or if it has fallen out of your reach.  A waterproof  pendant or wrist button must be secure.
One last feature that is important to look for in a medical alert system is to search for companies that are FDA registered.  These are the companies who adhere to the quality manufacturing processes required by the FDA. They also must submit to FDA inspections.  Companies without an FDA registration do not have to meet these standards and may not offer quality products or services.  Do not take this risk on such an important service.
When trying to navigate the options available in today's market, remember these important questions to ask the companies you are considering for your medical alert system:
Do you offer a mobile device so I can get help anywhere I go?
Do you offer waterproof pendants and wrist buttons that will work with my mobile device so I am never out of reach of help – even in the shower or when the mobile is charging?
Do you have an option for me if I don't have a land-line telephone in my home?
Do you offer auto fall detect pendants that will help me stay safe anywhere I go?
Is your company FDA registered?
While there are now many options for seniors and many good companies that offer medical alarm services, I am proud to say that MobileHelp continues to be an innovator and leader in offering the highest quality, most comprehensive set of features to give seniors the best service to help them stay active, happy and independent.
For more information, please visit  www.mobilehelpnow.com .
LEARN TO LOVE YOUR LIFE AGAIN
---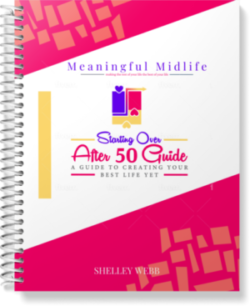 Do you feel like you need to hit the REFRESH button on your life? Download our free guide and begin to create your best life yet!