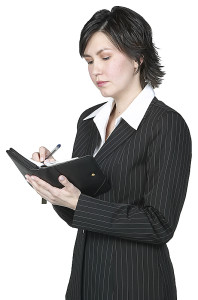 It has become a growing trend to try to keep elders in their homes or in the homes of caring loved ones for as long as possible. Medicaid has recently teamed up with 29 states to help residents leave nursing homes and return to a private home by providing many services that will be available to them while they are living in their own homes. (See New York Times – September 18th 2009 – Money & Policy section). This makes great sense to me. Unfortunately it is not a Medicare covered program. It should be.
I hate nursing homes. When I was in nursing school, I barely made it through my geriatrics rotation because of my hatred for nursing homes. They stunk; their residents cried and howled and were often restrained with "Posey jackets" that tied them to their beds; there were abundant bed sores; there were Code Blues daily. I almost quit nursing because of that rotation and I vowed that my parents would never be placed in one.
Fortunately, nursing homes have greatly improved since then. It is rare that they smell badly; residents are seldom left alone for extended periods of time; restraints such as Posey jackets are rarely used. I still am not partial to them though.
We all want to see our aging parents and loved ones receive the best possible care, live out the rest of their lives in the comfort of a real home with their loved ones surrounding them and when possible, that can be accomplished by keeping them at home. But as caregivers, we must be aware that the possibility of complications arising in the health of the elder is great. There can be falls, complications of congestive heart failure, diabetes, pneumonia, dementia, etc. Even though we are not planning a placement in assisted living or a nursing home, we must plan ahead in case one becomes necessary.
It is important to know what is available in your area or in the area where you anticipate your elder residing. Visit several facilities and keep notes on the positive and negative aspects of each for your records. There are several books available that will give you ideas of what to ask – one that I have particularly useful is " A Practical Guide for Identifying and Planning Home and Residential Needs of Senior Adults" by Tonia Boterf (available at http://www.thepracticalexpert.com). Ask about the ratio of residents to care givers; Ask if a registered nurse is available on-site 24 hours a day; Ask about their turn-over rate and how often beds become available. For those that you find particularly positive, ask if there are any preparations that need to be made in order to make an admission move along more quickly.
If you are care giving by long distance, visit the facilities when you are in town so that you'll have the information at your fingertips when you need it.
Keep a list of these facilities, their admissions coordinator's name, her number and the facility's fax number. That way, you can bring this information to the hospital when your loved one is admitted and the hospital social worker will be able to access it immediately. If you don't provide information about your placement preferences, the hospital social worker or discharge planner might make her own arrangements and you may not be pleased with them.
As caregivers who have chosen to care for our loved-ones at home, we want to avoid placement to an assisted living facility or a nursing home for as long as possible, but we must be prepared for the possibility that it may need to happen.
LEARN TO LOVE YOUR LIFE AGAIN
---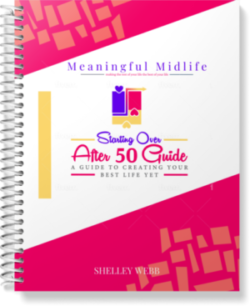 Do you feel like you need to hit the REFRESH button on your life? Download our free guide and begin to create your best life yet!