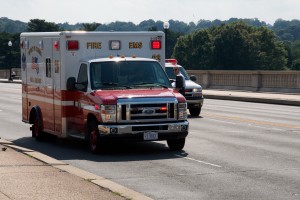 The Perfect Emergency Device for Safe and Secure Living
by Monica Lopez
Because my mother will be 90 this year (shhh, don't tell her that I told you) and because she lives on her own, and not close to me, I have a personal interest in fall alert systems and thus will probably have more than one article about them on the website.
Statistics say that about 50% (53%) of seniors over the age of 80 fall each year.  Many seniors who live alone will not admit their falls to their family for fear of losing their independence.  Just this week, a friend of mine's father was rushed to the E.R. with mention of "different" injury and did not tell his family of his fall earlier in the day.
Of those who fall, they are 3-4 times more likely to fall again.  And while most falls occur at home, they are not necessarily going to happen close to a phone.  The longer a senior remains "down", the less likely they are to be able to return home to independent living.
My mother, as well as many other seniors, is hard of hearing and often doesn't hear the telephone or doorbell which makes matters even worse.   Fires and intruders are also a concern.
This is why fall alarms (also called Personal Emergency Response Systems) are so important.
Today's guest post is by Monica Lopez
Personal alert systems for the elderly are a boon to elders who are living independently. These are devices that provide quick and easy access to help, in case of an emergency, and enable the elderly to live safely. Personal alert systems for the elderly give peace of mind not only to the elderly but also to their near and dear ones.
As a person grows older, he/she may face various medical conditions that can result in falls. The drugs that elders take for various ailments result in dizziness and can lead to them losing balance and falling. In case of a fall, they are unable to get up on their own even if they are injured.
Statistics show that about one third of elders over the age of 65 and fifty percent of elders over the age of 80 fall every year. Apart from falls, they are also affected by other medical emergencies, and this makes having personal alert systems for the elderly an utmost necessity. All that an older adult has to do to make help arrive at the doorstep in case of any kind of emergency is push the button on the alert system. No matter what time of the day or day of the week it is, as soon as the button on the alert system is pushed help arrives. While a few personal alert systems for the elderly do not work in all areas, most work all over the country.
The system is easy to install. It has a super sensitive microphone that allows elders to convey the necessary information to the operators. Thanks to a powerful speaker in the personal alert system for the elderly, individuals can hear the operator from any part of their home. It works perfectly up to 600 feet from the base. In case of power failure, there is a backup battery. It can be worn on the hand as a bracelet or around the neck as a pendant. It is water proof and can be worn at all times. Individuals do not need not to remove it even when taking a bath. Many companies also offer free spouse monitoring.
In times of emergency, elders need only press the red alert button that is found on the pendant, bracelet or in the base unit. An operator at the response center will answer the call immediately. He or she assesses the situation and condition of the person and makes arrangements. He contacts the necessary emergency services and contacts loved ones or care givers. The emergency operators who answer the call are highly trained and stay on the phone until emergency help arrives.
The top companies that sell personal alert systems for the elderly have flexible plans for 24/7 assistance and a suitable plan can be chosen. Gathering information and reading reviews and testimonials will help you decide on the best system. All that is needed to operate the system is a standard phone line. These personal alert systems for the elderly services can be customized. The prices are nominal and companies often have promotional offers and money back guarantees. Online ordering is easy, and your order will be delivered promptly.
LEARN TO LOVE YOUR LIFE AGAIN
---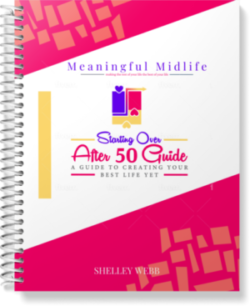 Do you feel like you need to hit the REFRESH button on your life? Download our free guide and begin to create your best life yet!