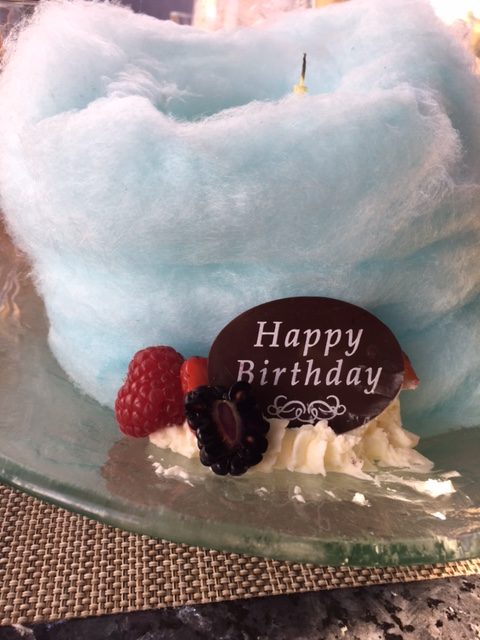 I turned 60 this past year and for the first time in my life, I felt OLD. When I turned 50, I was happy… happy to leave behind the constant worrying about appearance, and trying to impress everyone. I felt mature… but not old. This year I felt old. I can't say it was a mid-life crisis – been there, done that, ended up in a tiny, tiny town in Idaho. Never-the-less, I felt compelled to make some changes.
First, I changed my (actually OUR ) diet. I took Sarah Vance's Break Up With Sugar online course and learned the history behind the 'low-fat is best and sugar is fine' theory. It was a fantastic course!  I learned that excess sugar hides everywhere. For instance, in this Sweet Baby Ray's barbecue sauce, there are 15 grams of sugar per serving (2 Tablespoons). That's almost 4 teaspoons of sugar – hardly room for anything BUT sugar. I discarded bread, potatoes, rice, low-fat dairy items (opted for organic full-fat versions instead), Diet sodas and all processed foods from our diets. I lost 9 pounds without much effort.
I also learned there is a connection between sugar (insulin resistance) and vascular dementia and that some experts are referring to Alzheimer's Disease as Type 3 Diabetes. I'll write more about that in another article, but it scares me enough to make me rethink the amount of sugar I'll now consume.
Next, I went back to ballet lessons.  I had taken quite a bit of ballet when I was in my twenties, then again in my forties. At one time in my forties, I was in class at least 9 hours per week. Ballet soothes my inner soul, so I made time to go back. I love it and my hope is to get back on pointe shoes!
I also started the practice of meditating. It's still a bit of a struggle but I am getting better and able to meditate for longer periods of time. I started with the Headspace app and also did Oprah and Deepak Chopra's 21-day meditation experience which they offer every so often. A new experience is starting this month on the 31st. You can find more information about that here.
And finally, I joined The Blazen Divaz! The Divaz are a parade, performance and community service group consisting of women ages 18 to 80. (They say 18 to 80 but we don't seem to have any Millenials or younger in our group. <wink>) We'll be performing at the 75th anniversary of the Pearl Harbor Parade as well as at The Cherry Blossom Parade in Washington, D.C. as well as other local and not-so-local events.  Granted, I could not have joined the Divaz if my mom was still living with me. But she is now at Senior Living residence so I have a lot more freedom.
Mom is 92 and my father lived to the age of 88. Chances are I could live a long life, as well.  I would like to live it in good health. Was there an age in your life when you were inspired to make some significant changes?
LEARN TO LOVE YOUR LIFE AGAIN
---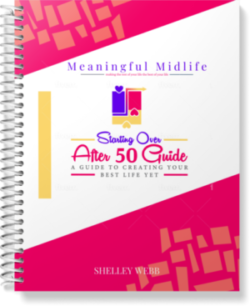 Do you feel like you need to hit the REFRESH button on your life? Download our free guide and begin to create your best life yet!