*I was gifted three products to test from Vilact but as always, my opinions are always my own.
Having been a neonatal nurse for many years, I know all about colostrum and its benefits, but I never thought that I'd find it in skincare products!  But Vilact skincare products contain Lactoactive, derived from colostrum and combined with hyaluronic acid through a unique process using advanced technology. These products are said to work not only on the surface but at every layer of your skin. Lactoactive does not contain milk but contains only select ingredients taken from cow colostrum immediately after calving. But don't worry about the calves; cows produce more than ten times the amount that is needed by their calves.
Vilact products are made in Denmark and are specially formulated for sensitive skin. They can be used by the whole family. They are free of parabens.
I tested the skin cream for sensitive skin, the 24/7 heel repair cream and the lip balm.
Skin Cream for Sensitive Skin
The skin cream was thick and not greasy (which I loved). It has very little scent if any. Having used it on my hands for a couple of weeks, I did notice more smoothness and softer skin.
Ingredients for the skin cream:
Water (Aqua), Sweet Almond Oil (Prunus Amygdalus Dulcis), Lactoactive® (Colostrum Serum), Shea butter (Butyrospermum Parkii Butter), Aloe vera leaf juice (Aloe Barbadensis), Cetyl PEG/PPG-10/1 Dimethicone, Beeswax (Cera Alba), Vitamin E (Tocopherol), Citric Acid, Ethylhexylglycerin, Sodium Chloride, Sodium Hyaluronate, Phenoxyethanol, Potassium sorbate, Sodium Benzoate, Sodium Sulfate, Stearyl Stearate, Cera Microcristallina.
Heel Repair Cream
Is it an age thing?  My feet are much drier and more scaley than they were when I was younger and I hate that! I don't wear shoes in the house so I know it's not that. This is a great cream for after soaking in a Listerine/Vinegar footbath*. The heel repair cream is a bit thinner than the skin cream and has the slight scent of minty something (I'm not sure).
*For the footbath, use 1 cup vinegar, 1 cup Listerine mouth wash with 2 cups very warm water. Soak for 20 minutes and then follow with a pumice stone scrub. It's really great and has been said to help prevent fungus of the toenails.
Ingredients for the heel repair cream:
Water (Aqua), Glycerin, Lactoactive® (Colostrum Serum), Glyceryl Stearate, Butyrospermum Parkii Butter (Shea butter), Ethylhexyl Stearate, Cetyl Alcohol, Distarch Phosphate, Panthenol, Ceteareth-20, Sodium PCA, Phenoxyethanol, Ceteareth-12, Cetearyl Alcohol, Cetyl Palmitate, Fragrance (Parfum), Sodium Benzoate, Sodium Dehydroacetate, Sodium Hyaluronate, Citric Acid, Ethylhexylglycerin.
Lip Balm
The lip balm is not like a Chapstick or Burt's Bee type product. It is more of a cream but can be applied with the tube that contains it. It's very nice and light. I've been using it before bedtime and it has been effective.
Ingredients for the lip balm:
Water (Aqua), Shea Butter (Butyrospermum Parkii), Simmondsia Chinensis Seed Oil, Lactoactive® (Colostrum Serum), Cetearyl Olivate, Cera Alba, Hydrogenated Olive Oil, Sorbitan Olivate, Stearyl Stearate, Ammonium Acryloyldimethyltaurate/VP Copolymer, Olea Europaea Fruit Oil, Sodium Benzoate, Cera Microcristallina, Olea Europaea Oil Unsaponifiables, Tocopherol, Phenoxyethanol, Citric Acid, Sodium Hyaluronate, Ethylhexylglycerin.
If you'd like to know more about these products please visit the Vilact website. You can get 10% off by using the coupon code NATURAL until September 15th, 2019.  I hope you'll check them out.
LEARN TO LOVE YOUR LIFE AGAIN
---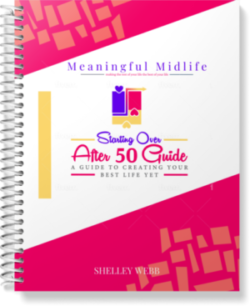 Do you feel like you need to hit the REFRESH button on your life? Download our free guide and begin to create your best life yet!