My father, who lives with me, has his own bathroom here.  Unfortunately, it was a bathroom that contained a combination tub/shower with a glass door.  Because my father has difficulty with his balance and also has some neuropathy, we knew we needed a different set-up for him. It was dangerous for him to step over the side of the tub and I also had visions of him falling through the glass door.   Changing the tub into just a shower would require major plumbing changes, so we looked into and purchased one of the newly advertised walk-in bath tubs.
These bath tubs are advertised as being great for elderly, disabled or mobility-impaired individuals.  They are made of fiberglass or acrylic, are found in sizes ranging from 48″ X 28″ to 60″X32″  and are said to fit any bathroom.  If the bathtub area is too big, there is an "extension kit" which essentially adds a shelf area to the tub.  They each have a seat installed and there is also the option of choosing one that is complete with a hydrotherapy unit (we chose this option because my father has both arthritis and leg muscle cramps).  The cost for these units can be in the thousands, so it is a fairly expensive purchase but can be one that enables a person to continue to live at home rather than in an assisted living facility.
Having experienced the walk-in tub for over 6 months, I am going to say that it was not the right choice for my father, but it may be a good choice for other senior citizens.
The positive aspects of it were the built-in anti-slip seat, the anti-slip tub floor, the low-level entry, the temperature control (it does not allow the temperature of the "hot" water to be hot enough to burn), the height on the sides of the tub which helps to keep my father from falling, the ease of cleaning the "unit" and the hydrotherapy.
The negative aspects of it are that it is an almost claustrophobic bathing experience when using the shower curtain, as the bathing area is very small.  Additionally, if your bathroom is such that an extension (or shelf)  is required, the shower curtain must sit on the inside of the tub making an even smaller bathing area.
This is definitely not a product that will enable a person with dementia to have more independence.  It's much too technical.  Once entering the tub, there is a special lever that must be pulled in order to make the tub water-tight.  My father is confused by the hand-held shower sprayer (doesn't realize that it can be left hanging in its casing) and several times, I have heard him turn on the hydrotherapy jets without having any water in the tub (is a burnt-out motor in our near future?).  He also forgets (with short-term memory, that means 2 minutes later) that the shower curtain must be on the inside of the tub itself, so very often, we are sopping up water from the floor after his shower (water on the bathroom floor contributes to slipping, as well.)
It is also NOT conducive to caregivers helping with the showering of  the patients or loved-one.  The sides are too high, thus contributing to back strain and the water does not stay in its designated area.  If a caregiver was helping  their loved-one to bathe (rather than shower), it would be fine.
I think this is probably a great product for those in their late 60s and 70s who may be "a little wobbly" and could use the extra support and also benefit from the hydrotherapy.  I don't think it's a good product choice at all for those with dementia who are trying to continue to bathe on their own.
Your thoughts?
***Update !-27-2014  Please see my Buyer's Guide on the Consumer Affairs website here.
[subscribe2]
LEARN TO LOVE YOUR LIFE AGAIN
---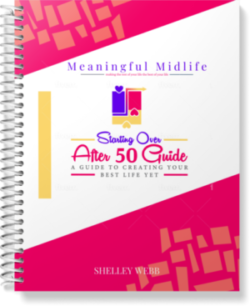 Do you feel like you need to hit the REFRESH button on your life? Download our free guide and begin to create your best life yet!