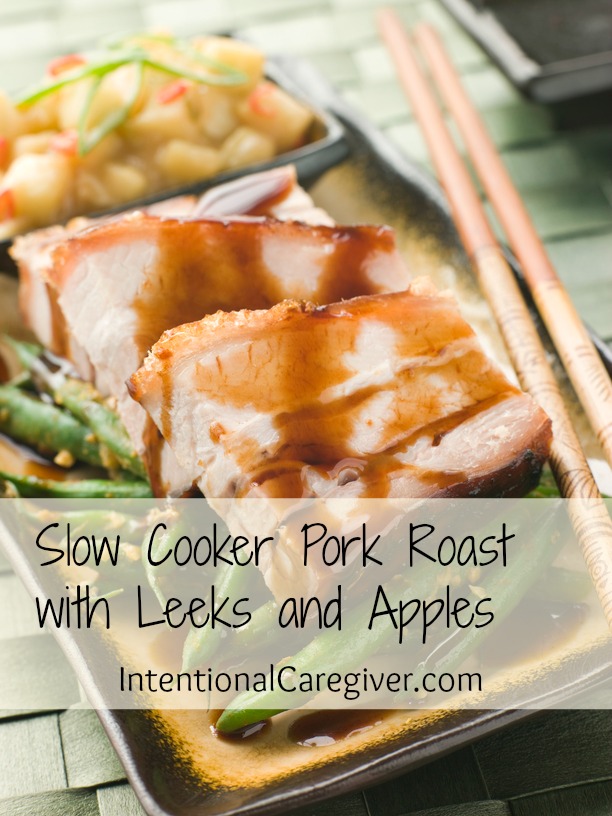 Slow Cooker Pork Loin with Leeks and Apples
This is an easy-to-prepare and very economical meal.  I used a pork loin but a pork shoulder roast could easily be substituted.  The leeks are flavorful and have anti-oxidant properties as well as Vitamin C.
I left the apples unpeeled and they do turn out soft but for those with difficulty chewing, the peel can be removed.
1 3-4 pound pork loin
Salt and pepper to taste
2 T Olive oil
5 small apples, cored (leave the skins on) and sliced.
3 Leeks – sliced. (Don't use the green parts)
1 12oz jar apple sauce
1/4 tsp cinnamon (or more to taste)
1/4 cup of beef broth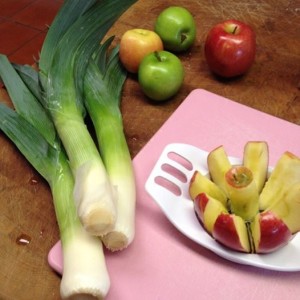 Add the olive oil to a heated pan. Rub the pork loin with salt and pepper then braise it on all sides.
In a slow cooker, place the apples and leeks on the bottom. Sprinkle with the cinnamon.
Add the pork loin, pour the beef broth over top. Then add the applesauce on top of the pork loin.
Cook on low for about 6-7 hours.
It will be very tender and shreddable (for use in taquitos or pulled pork sandwiches the next day).
LEARN TO LOVE YOUR LIFE AGAIN
---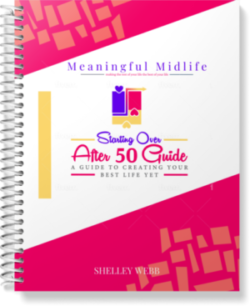 Do you feel like you need to hit the REFRESH button on your life? Download our free guide and begin to create your best life yet!