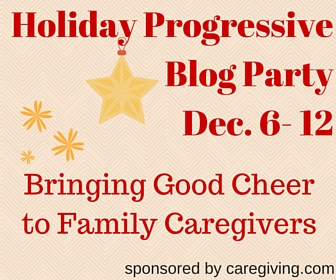 Welcome Blog Party visitors!  Thanks for stopping by!
I started my blog The Intentional Caregiver in 2008 when I was caring for my father who had dementia and congestive heart failure. Back then, there weren't as many resources as there are now so I wanted to share what little knowledge I had on the subject of caregiving.  I had been a nurse for many years but my patients were prematiure and sick babies, so caring for an aging parent was all new to me.  My father passed away in 2009 and then my mother, who is 92, began living with me.  She just moved to an independent living facility in Canada this past week.
We also have a Facebook group that support family caregivers in all situations. If you'd like to join, go to Caregivers Connect.
My gift to you today is a PDF copy of our Mobile Organizer.  I created it when caring for my father and it proved invaluable.  Although I love technology, I found that having a physical binder worked better for us as I could keep important papers in it (receipts, prescriptions, lab orders, etc.) and could hand it over to the nurses or doctor to review.  You can print it out and place in a binder with dividers.  Directions are included.  Just leave me a comment (so that I can capture your e-mail address) and I'll get it sent out to you. (It may take me a day or two.)
The Intentional Caregiver's Mobile Organizer: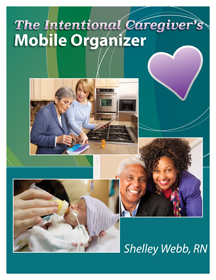 Keeps all caregiving information handy in one transportable binder
Lists important contacts
Provides for documentation of medical history
Keeps track of receipts and claim forms until they are ready to be filed in a permanent spot
Makes better use of physician visits by having all information at hand
Keeps track of medications, adverse reactions, or possible allergic reactions
Provides for a place to document changes in dementia symptomatology
Allows respite care providers to leave notes for you or vice versa
Contains a calendar section to keep tract of apointments OR mileage and out-of-pocket expenses for tax purposes
Happy holidays!
LEARN TO LOVE YOUR LIFE AGAIN
---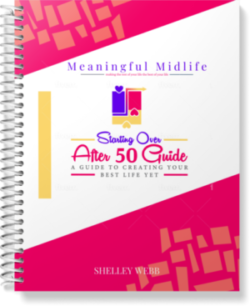 Do you feel like you need to hit the REFRESH button on your life? Download our free guide and begin to create your best life yet!