Recently, there have been many questions in our caregivers' support group on Facebook about using CBD oil to help with a loved one's anxiety, insomnia, and different types of pain.  Cannabidiol (CBD) is becoming increasingly popular because it has shown some positive effects in reducing seizures in children with brain tumors or certain syndromes. It has also shown some positive effects in persons with Parkinson's Disease and in healing fractures faster. I have used the CBD balm myself for arthritis in my finger and it really did make a difference. I've also tried the liposomal for anxiety and found it helpful.
CBD does not require a prescription and is legal in all 50 states in the U.S.
This post from SolCBD explains what CBD is and some of the conditions that it may help with.
HEMP and CANNABIS both come from the same plant Cannabis Sativa L.
The only difference between them is in their use.
Read more about the difference between Hemp and Cannabis here.
Before we get into what CBD is, it's important for you to understand the plant we are talking about. Specifically what we call HEMP and what we call CANNABIS.
Now let's discuss Cannabidiol or CBD. It is one of over 85 identified phytocannabinoids in the cannabis plant. Unlike its big brother THC, CBD is non-psychoactive and does not produce a high. The public has been quick to embrace CBD and lawmakers in many states have begun to respond to growing demand for access to it.
It's important to note that the CBD molecule from Hemp is the same as the CBD molecule from Cannabis. Many still confuse the fact that these plants are sisters. Hemp contains very low amounts of THC.
Many CBD studies have shown an array of medical benefits. Furthermore, CBD can actually counteract the psychoactivity of THC found in Cannabis.
The reason CBD and other hemp-derived compounds works well for so many conditions, is the endocannabinoid system, a central component of the health and healing of every human and almost every animal.
The Endocannabinoid system is a central regulatory system that affects a wide range of biological processes like our immune system, nervous system, and all of the body's organs. CBD helps bring your entire body back into balance, not just one single area like most supplements.
That's why the medical community is finding it so utterly amazing. Although we're not legally allowed to say that it "cures" anything, you can do a quick search to find thousands upon thousands of medical studies touting its effects!
In its patent (#6,630,507) titled CANNABINOIDS AS ANTIOXIDANTS AND NEUROPROTECTANTS the US Government makes many impressive claims about CBD stating that:
"Cannabinoids are potent antioxidants…they easily penetrate tissues giving them the ability to enter the central nervous system and brain."
"Non-psychoactive Cannabinoids such as CBD are particularly advantageous as they are non-toxic…and exhibit unique antioxidant properties without the undesirable effects of THC."
"The antioxidant strength of CBD is significantly greater than that of either Vitamin C or Vitamin E."
Are CBD Products Safe?
The compound Cannabidiol itself is safe, but not all CBD products are created equally.
The oral administration of the non-psychotropic cannabis plant constituent cannabidiol (CBD) is safe and well tolerated in humans, according to clinical trial data published online by the journal Current Pharmaceutical Design.
Investigators at Kings College in London assessed the physiological and behavioral effects of CBD and THC versus placebo in 16 healthy volunteers in a randomized, double-blind, crossover trial.
Investigators reported that the oral administration of 10 mg of THC was associated with various physiological and behavioral effects – such as increased heart rate and sedation – whereas the oral administration of 600 mg of CBD was not.
They concluded, "There were no differences between CBD and placebo on any symptomatic, physiological variable. … In healthy volunteers, THC has marked acute behavioral and physiological effects, whereas CBD has proven to be safe and well tolerated."
A previous review of the use of CBD in human subjects, published in the scientific journal Current Drug Safety last year, similarly concluded that the compound was safe, non-toxic, and well tolerated.
Separate investigations of CBD have documented the cannabinoid to possess a variety of therapeutic properties, including anti-inflammatory, anti-diabetic, anti-epileptic, anti-cancer, and bone-stimulating properties. In recent years, patients in states that allow for the use of cannabis therapy, particularly California, have expressed an interest in plant strains that contain uniquely high percentages of the compound.
Cannabidiol, because it is an organic component of cannabis, is presently classified under federal law as a schedule I prohibited substance. Such substances are required by law to possess "a high potential for abuse," "a lack of accepted safety … under medical supervision," and "no currently accepted medical use in treatment in the United States."
If you'd like to try some for yourself, this is the company I recommend: Sol CBD
LEARN TO LOVE YOUR LIFE AGAIN
---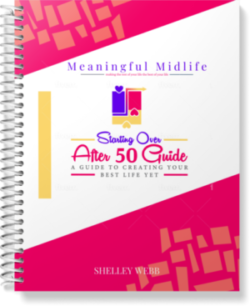 Do you feel like you need to hit the REFRESH button on your life? Download our free guide and begin to create your best life yet!