In the field of social work, one saying sums up the professional approach to assisting others: Meet the client where (s)he is.
And when I am called upon to consult with a family caregiver, I most often find her at the end of the proverbial rope. A stroke, a diagnosis of dementia, or simply the physical decline that her parent is experiencing with age – each can play a significant part in getting her there.  And the subsequent medical events that her mother or father may endure – be it a fall or a hospitalization – can act as a strong wind that further loosens her grip.  She has been inching down the frayed line for years, unsure of how to climb up or who could help her to do so.
From the outside looking in it's her exhaustion that concerns me most – mainly because she doesn't feel it; and over time I have come to understand why.
Just like the firefighter who runs toward the burning building without the thought of the heat or the smoke, a caregiver can't allow her exhaustion a moment's attention. Doing so, she reasons, would render her unable to tolerate the night in the E.R. or the umpteenth trip to the pharmacy.  And so she buries it – in to-do lists and phone calls, behind three-minute showers, and under the stack of unopened mail.  Before long she is numb.  And unlike the fire, the caregiving continues and the caregiver is always on-call; always clutching the rope.
This mental picture of the dangling caregiver is one that comes to mind quite often when I meet with caregivers and their stories unfold. And sometimes, the most important thing I can do for a caregiver is to share what I'm thinking.  I learned the importance of this several years ago from a beloved supervisor who believed that anything felt or seen in my mind's eye would be grist for the therapeutic mill.
She was right.
As I begin to talk about the rope and the grip that seems to be slipping, I am inviting the caregiver to rest for a moment, to get in touch with where (s)he is and how (s)he feels.
Sometimes my invitation is declined, but more often than not it's accepted. And when it is there is almost always a long silence followed by a deep breath before the tears.  In moments like these I celebrate exhaustion because the caregiver is feeling the weight of all she does – I celebrate because she is feeling instead of being numb.
And I know that it won't be long before she understands that there are indeed stronger ropes available and nets that can be placed below her in case she falls.
*Guest expert Maria Basso Lipani, is a licensed clinical social worker (LCSW)and has been working with chronically and terminally ill older adults and their families for the better part of the last decade.  She is founder of the web site Geriatric Care Management.com.  I extend my gratitude and thanks to her for providing this article to us.
LEARN TO LOVE YOUR LIFE AGAIN
---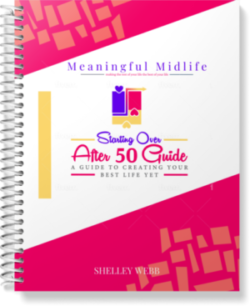 Do you feel like you need to hit the REFRESH button on your life? Download our free guide and begin to create your best life yet!