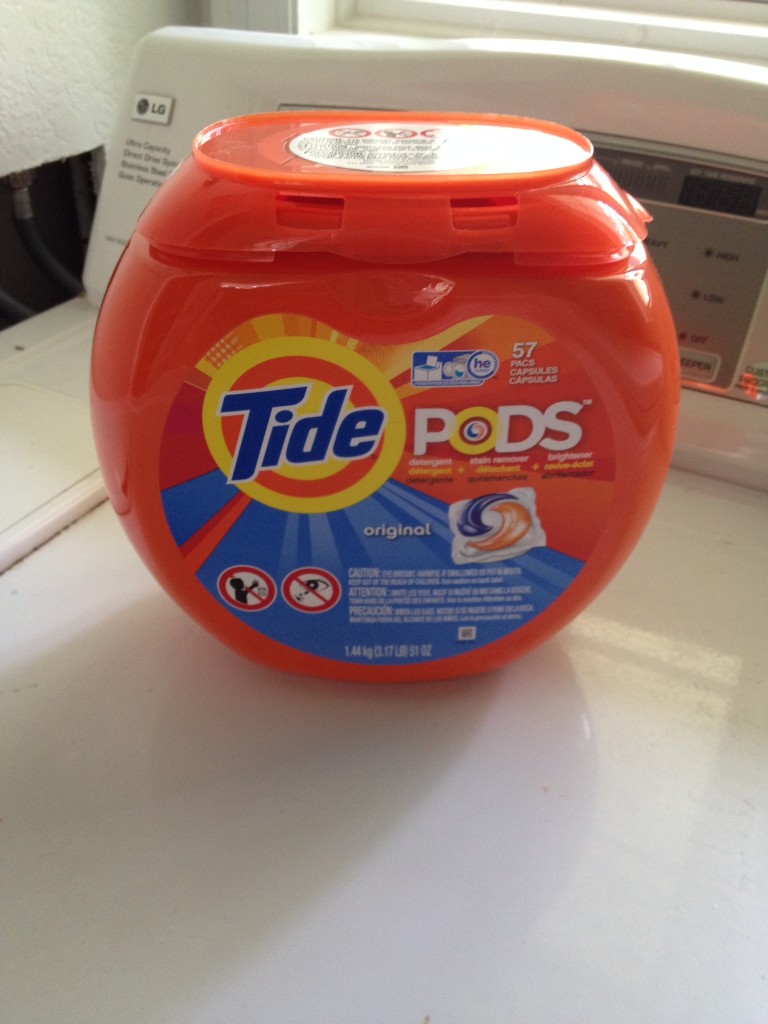 I am participating in a Vibrant Nation campaign for P&G. I am receiving a fee for posting; however, the opinions expressed in this post are only my own (and my Mom's). I am in no way affiliated with P&G (either is Mom 🙂 ) and do not earn a commission or percent of sales.
This really just happened!
My mom, who has lived with me for the past year, is thinking about moving to an independent living option so that she can meet more people her age . She's 91 but gets around really well and is still sharp as a tack. In fact, her friends have always been younger than her because she is so young-at-heart.
One of the things that concerns us though is that she will need to do her own laundry. Her one physical problem is that she is very shaky and so handling containers of liquids of any kind can be a problem. I was concerned that Mom might spill the liquid detergent which could be a huge fall-risk as well as a big mess. She mentioned that she thought she might want to try the new detergent pods and wouldn't you know it… we were offered the chance to try Tide Pods and blog about our experience with it!
Here's Mom's first introduction to Tide Pods.
For as long as I can remember, we have been a Tide family so I was excited to see that Tide Pods are available. Each convenient Tide Pods is pre-measured so it is simple to use and consistently delivers trusted Tide cleaning performance. And they work in cold water too!
Tide Pods is a breakthrough liquid single-use with innovation in three key areas:
To deliver a small liquid single use, a new formula was created that is HE compatible and twice as compacted as current 2x Tide Liquid. (HE compatible means that it is high efficiency and designed to work with environmentally-friendly washers that use less water.)
Tide Pods can also be used in traditional washers.
The three-chamber design allows the unique chemistry matrix to work synergistically in the wash for excellent results.
To ensure the best laundry experience for consumers, Tide Pods uses a new film that dissolves completely in the wash, even in cold water.The fine print:
Use: Handle with dry hands.  Place a pac in the washing machine drum before adding clothes.  Never add Tide Pods pacs to the dosing drawer.  For especially dirty or large loads, use two pacs.
Storage: When not in use, keep pacs in their original container, with the label intact.  After each use, close the container completely and immediately put the container away in its appropriate storage location.
Caution: Keep out of reach of children and pets.  Do not put in mouth or ingest.  May irritate eyes.  Do not get in eyes.  Always close container after use.  Never handle pac with wet hands.  Store in a cool, dry place.
Great innovation means more than just creating something new. This product can actually change lives. Tide Pods are easier to use and I believe they are safer for seniors to use than liquid detergent because there is less risk of spills. If you are a caregiver for an aging parent or loved one, either in your home or from afar, consider Tide Pods.
Like any household cleaning products, it's important to keep laundry pacs Up, Up and Away – seal pacs up, store pacs up, keep pacs away from your grandkids or other visiting children.
#laundryredefined #ad
Thanks to my mom, Hilda, for her participation. Wasn't she great?!?
LEARN TO LOVE YOUR LIFE AGAIN
---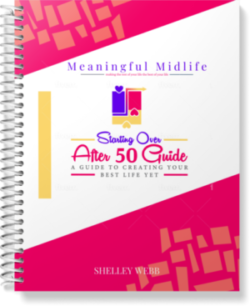 Do you feel like you need to hit the REFRESH button on your life? Download our free guide and begin to create your best life yet!