Yesterday, I was touring a couple of assisted living facilities in our area in hopes of finding a nice facility that hosted overnight respite care.  Overnight respite care is an important part of being a care giver because sometimes it is necessary to get away (or even just to have a night of undisturbed sleep) and still know that your aging parent or loved one is in a safe place. 
As I was interviewing one of the managers of the facility (and she was also gathering information about my father), the subject of wandering came up.  "Does your father wander", she asked.  "No", I said "and if he did, he wouldn't get farther than the front steps because he is very unstable on his feet."
"Ooooooh, don't be too sure" she said.  She then related a story of how a woman who was an Alzheimer's patient where she worked previously suddenly went missing.  This woman was aged, was stooped over, used a walker whenever she walked due to deterioration of her legs.  It took her long periods of time to walk from one end of the hall to the other.
When she went missing, her walker remained behind in her room.  Security was alerted, he police were brought in, the family was called and everyone began to search the perimeters of the facility.  She couldn't have gone outside the perimeters because she hadn't been missing that long, her walker was in the building and she wasn't able to walk without it………..or so they thought.
The woman was found 3 miles away from the facility !
Her mind had wandered back to an earlier time when she was healthy and able-bodied and somehow her body cooperated !  She was walking straight and tall and with a good pace.  Her family was amazed !
The human mind is an amazing organ.
Before hearing this story, I had not thought my father to be a "wandering risk" due to physical inability.  This is a good reminder that ANY patient with dementia has the capability to wander and we need to take precautions BEFORE it happens.  The Alzheimer's group states that 6 out of 10 people with Alzheimer's will wander.
Some precautions that can be taken are to sign up for the Medic Alert/Alzheimer's Organization Safe Return Program; use safety covers on doorknobs,  put latches higher or lower than eye level on both doors and windows; and put an alarm on all doors leading to the outside so that if they are opened, a chime will sound.  Sometimes the use of yellow caution tape hung across doorways will also work to keep a loved one from wandering.
Just in case an aging parent or loved one DOES wander, be sure to have a recent photo handy and if 911 is not available in your area (or you use an internet-based phone service), be sure to have your local police and fire department numbers handy.
LEARN TO LOVE YOUR LIFE AGAIN
---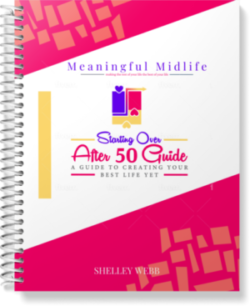 Do you feel like you need to hit the REFRESH button on your life? Download our free guide and begin to create your best life yet!