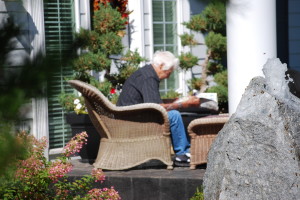 I need to apologize for my lack of frequent blogging over the past month.  Since my father's passing, I have been struggling about my focus here. I absolutely want to continue to provide caregivers with education and encouragement so that I can empower them to be better caregivers.  And I do realize that there are all kinds of caregivers: those who live with their care recipient, those who are long-distance caregivers, those who manage their aging parent or loved one's finances, those who coordinate care of their parent in their parent's home and those who oversee that their parent or loved one is well cared for in a facility or retirement community.
My conflict comes from the conditions under which my father passed.
Consider this scenario for a moment.  Imagine a man being admitted to a hospital who already has some comprehension that he is not going to live much longer and that being admitted is yet another BAD sign.  Then imagine that nurses and physicians perform tests and procedures without consideration of  the amount of pain that he is suffering.  Add to this the fact that every day for the past 78 years, this man has had 3-4 cups of coffee and usually enjoys a nice glass of wine at night but that with the hospital admission, all of that is taken away.  Imagine now that this man has dementia and does not recognize where he is or who these strange people are that keep entering and exiting his room.
Is there any wonder why he would become agitated?  I, myself, become agitated if I don't get my morning coffee and that's just one part of the picture.
2 days after my father was admitted to the hospital, he lost his ability to know who I was.  On day 3, he lost his ability to communicate effectively at all.  When my father was transferred from the hospital to the skilled nursing facility, his arms were covered with bandages – still oozing blood on them "from trying to hit the nurses" I was told.  This is a man who is ALWAYS cheerful and happy just to BE.
My father died 4 days after being admitted to the skilled nursing facility.  Each day when I arrived to see him, he was restrained into a wheelchair and propped at the nursing station (along with many other restrained wheelchair bound patients).  I was horrified ! To say I was unhappy with his treatment in BOTH places would be like saying "I kinda don't like war".  I know in my heart that my father said "this is crap!" and decided to check out!
The reason I am writing about this is not to complain, but to say that this scenario could have been different.  My father's doctor could have told me things they neglected to tell me.  Doctors need to stop beating around the bush saying "well, he might live another year" and help families set things in motion so that elders can qualify for hospice care and can die at home, in peaceful surroundings, being able to drink their coffee, sip a bit of wine, sit on the patio if their energy allows or lie in their own beds for as long as they want and not be lined up in wheelchairs like a bunch of zombies!
If I am passionate about anything, I am passionate about this!!  End-of- life care has to change !  Monies from Medicare and Medicaid need to be re-directed to help pay for care that is respectful of the life of  the individual -that means more money for home care, more money for hospice, more money for equipment to keep elders safe in the first place.
So as I continue to support caregivers of all kinds and provide the best information that I can find to help make your job easier, I am also going to encourage you to have frank discussions with your care recipient's physicians about future care choices and to please consider home care as one of the options……….because hospitals are not good places for our elders.
LEARN TO LOVE YOUR LIFE AGAIN
---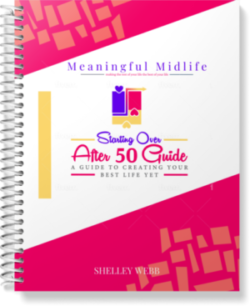 Do you feel like you need to hit the REFRESH button on your life? Download our free guide and begin to create your best life yet!