There are good days and bad days in care giving.  Today was not a good day.  My mantra is that there is joy in care giving………but there was no joy in Mudville today.
First of all, I slept for all of 4 hours last night because my father had just returned from surgery and so I was extra vigilant about noises from his room.  I was awake from 2:30 a.m. til almost 7 a.m.  I finally fell asleep but was awakened at 9 by my father's stumbling noises in the kitchen.  I RAN downstairs just in time to find him adding additional water to the coffee pot reservoir with  (he had already added more coffee grounds to the basket) .  If I had not caught him in time, the coffee maker would have spewed boiling hot water (yet again) onto my (very expensive) cherry hardwood flooring.  My head said "yes, I know he doesn't understand", but my emotions said "WHY doesn't he know that EVERY SINGLE MORNING  all that needs to be done to get coffee in motion is the push of a "grind" button.  Thankfully, I kept my cool.
On Saturday, he had pulled the towel bar out of the wall of the guest bathroom because he uses it as a grab bar and as much as I disliked placing grab bars in my guest bathroom, we did so this morning, showing him how to use them and that the towel bar would be right next to the grab bar so that guests would still have clean towels to use.   So, as I'm preparing dinner, I hear a crash, then another, then some metalic sounds and (groaning) head off to investigate.  Yes, you guessed it, he has used the towel bar instead of the grab bar again and pulled it back out of the wall saying "I just leaned against it".  GRRRRRRRRRRRRRRRRR
Again, my head understands this, but my emotions are screaming WHY THE H….L can you not differentiate between a white grab bar and a brushed bronze towel bar WITH towels on it?!?!?!?!  And why the H……L can you not remember to flush the toilet?!?!?!  And while I'm at it……….why the H……L am I stuck in this position when I should be enjoying my days of mid-life??
But alas, many of you are in the same postion as me, aren't you???  Tired, frustrated, wishful, angry, wondering how in heaven's name you are going to make it through this whole care giving situation.
We'll do it though.  And in the end, we will be happy that we gave it our best effort, that we fought the battle, that we perservered and made our loved one's last days the best that they could be.  And……..we will be content………because we will know that we did the best that we could.  Who could ask for more?
LEARN TO LOVE YOUR LIFE AGAIN
---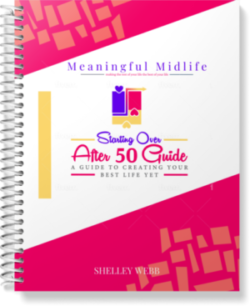 Do you feel like you need to hit the REFRESH button on your life? Download our free guide and begin to create your best life yet!