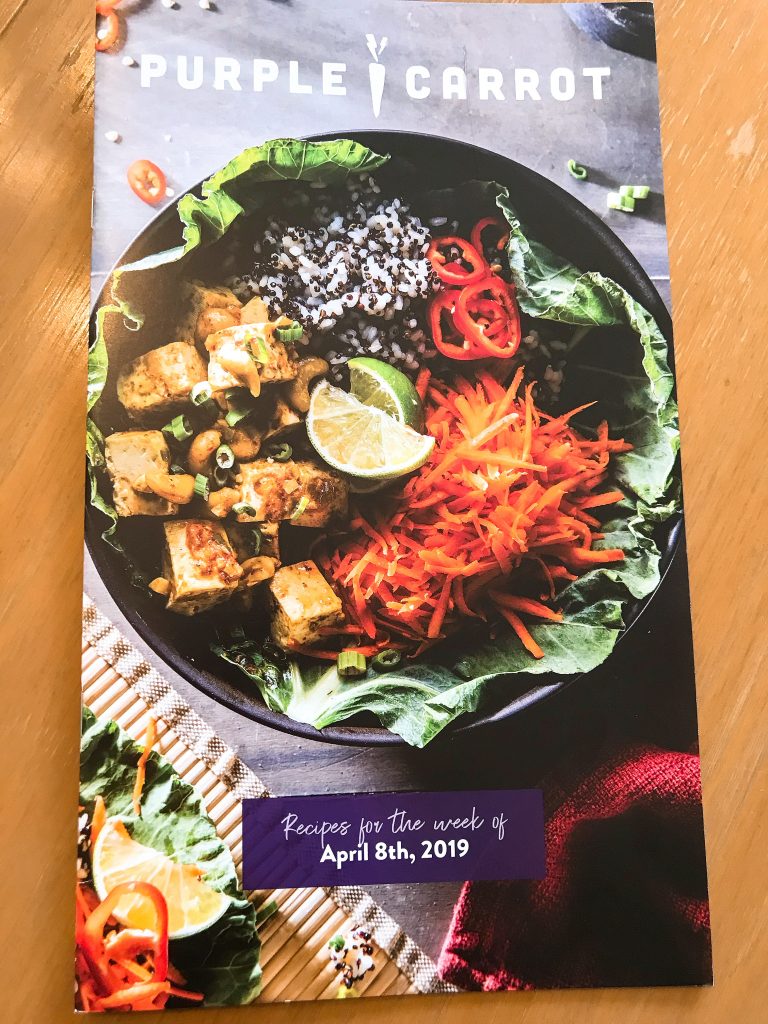 This is the latest in a series of meal kit reviews and this time I chose Purple Carrot. Purple Carrot is a meal-kit delivery service that specializes in vegan food so it won't be for everyone. Their plans include "Quick and Easy", "High Protein", "Chef's Choice" and "TB12 Performance Meals". They are a bit more expensive at $72.00 per week for 3 meals per week for 2 adults. The TB12 is $78.00. They have "extras" such as smoothies, lunch and breakfast items

The meals we tested were Southern-style Corn Fritters with Chowchow slaw and date butter (LOVED the date butter), Roasted Root Spring Salad with creamy horseradish dressing (very hearty), and Creamy Tomato Soup with basil and seeded avocado toast. The 3 other recipes that were included in the booklet (the ingredients were not sent) were Curried Tofu Collard Wraps, Crispy Black Bean Tacos with Mango Avocado Salsa and Spanish Cauliflower Steaks Garbonzo Farro Pilaf and Romesco Sauce. There was also a "bonus recipe" for Chick'N Sandwich.

Pros:

* Excellent Recipes – these are well thought out and very tasty.
* The booklet contains 6 recipes so you could purchase ingredients for the other 3 if you wanted.
* Plant-based eating has been scientifically proven to improve or reverse chronic disease ( Source: Meatless Monday; The New York Times; TIME Magazine )

Cons:
I prefer to have the recipes on separate cards so that I can keep my favorites in a notebook.
A lot of plastic for a seemingly planet-conscious service
More expensive than others
No wine pairings
Limited nutritional information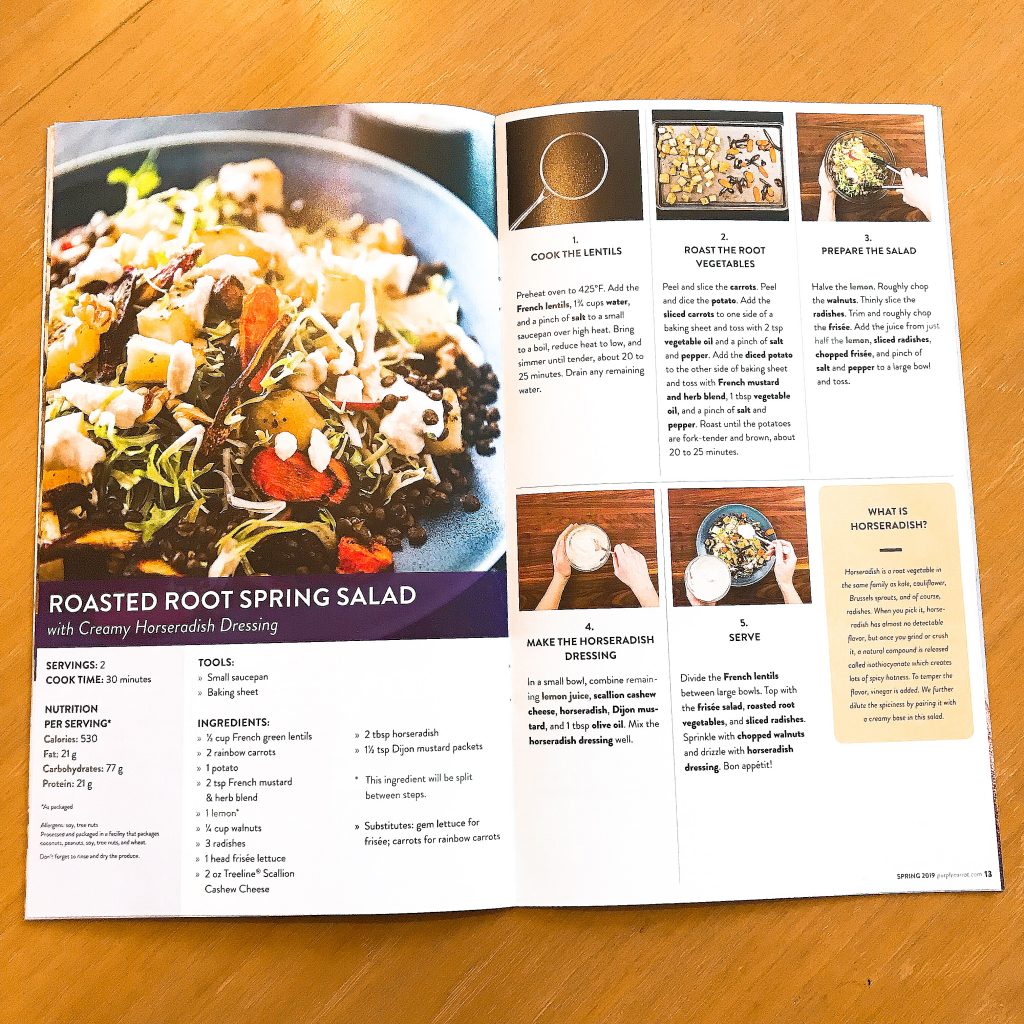 They seem to have a weekly theme. This week's theme was American Southern Food.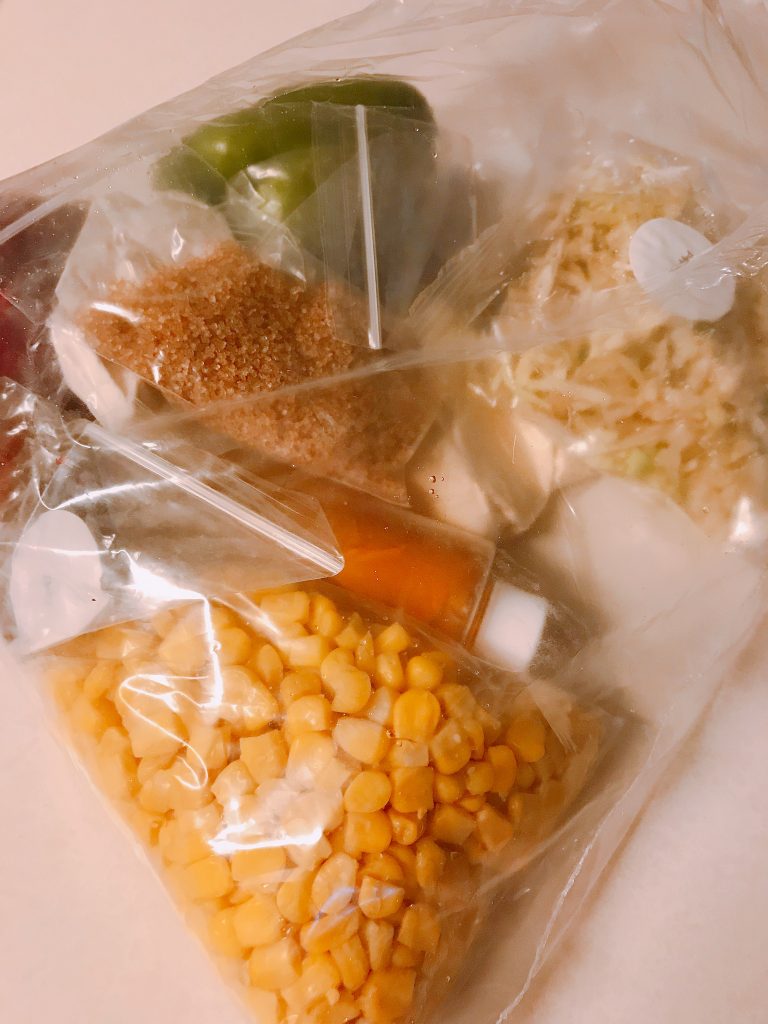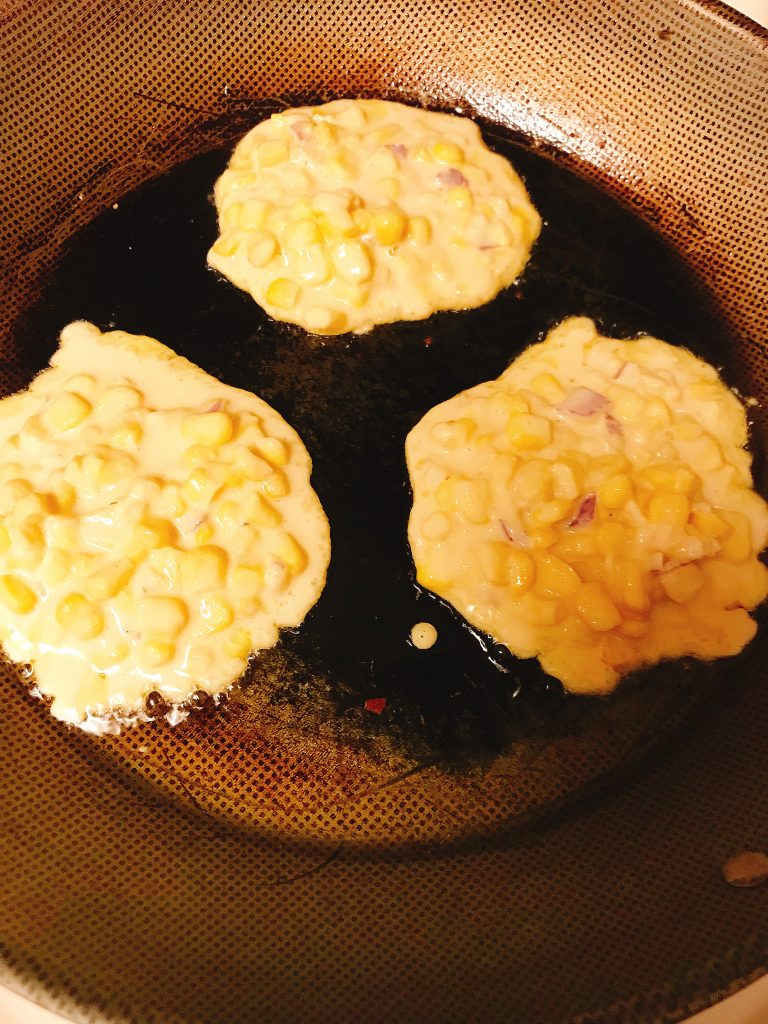 The batter of the corn fritters is made from rice flour and garbanzo bean flour. They also contain purple onion.

The butter they used for the date butter was vegan but I opted to use real grass-fed cow butter. I also sauteed the corn fritters in butter because I didn't want to use so much oil.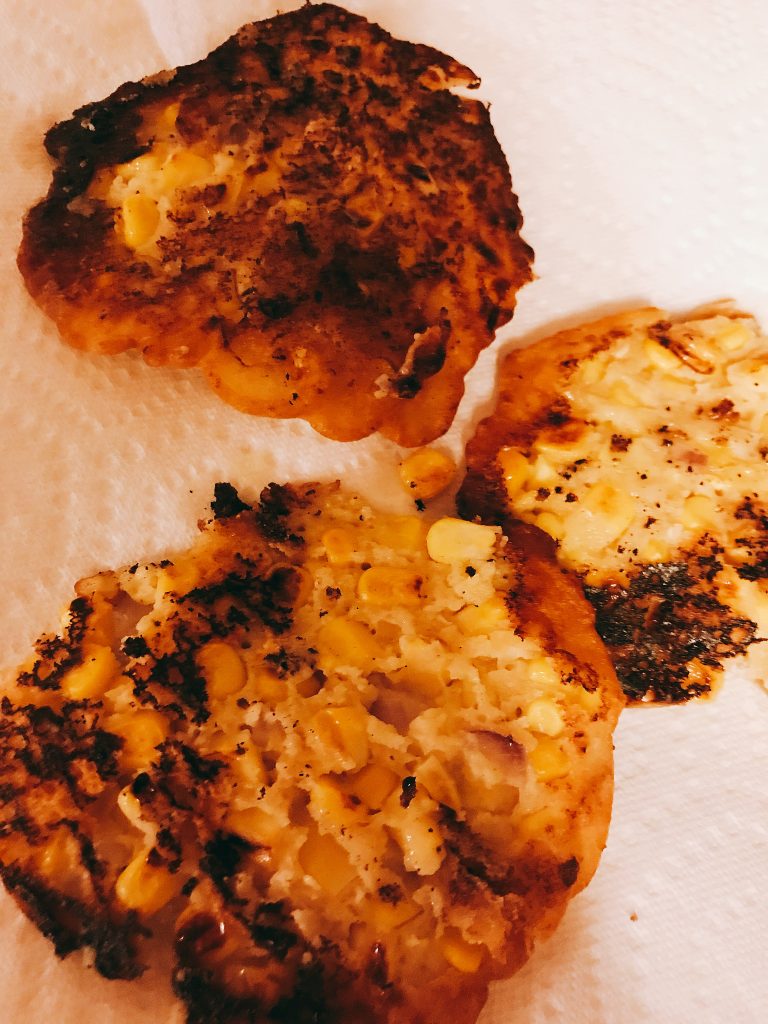 To read all of my meal kit reviews, please see Best Meal Kit Delivery Services – A Review
LEARN TO LOVE YOUR LIFE AGAIN
---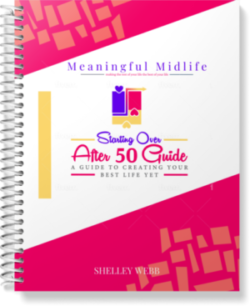 Do you feel like you need to hit the REFRESH button on your life? Download our free guide and begin to create your best life yet!