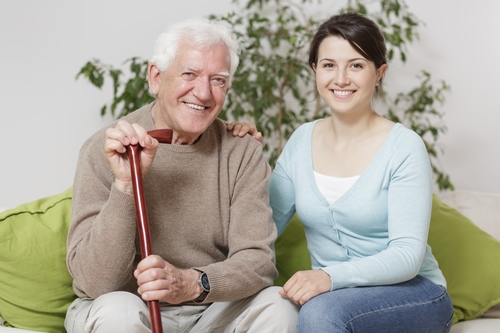 With the aging population growing across North America, there is an ongoing and increasing need for elder care. At the same time, the rising cost of living requires many households to maintain more than one job, and some members of a family have more than one job. This means that children of aging seniors do not have the time to take care of their parents because they risk financial ruin. If that sounds extreme, it's because it is. But that's another article for another day. Instead, let's focus on how we can help family members get paid to care for their ailing parents without having to give up financial security. This will ensure seniors are cared for, and working-age children can continue to work when and where they need to in order to pay for their cost of living. If you have been considering how you can earn money as a caregiver for your aging family members, this article is for you.
Government or Private Benefits
In some instances, family members are eligible to receive payments from government programming or private benefits, such as Veterans' Benefits programs. If the family member is already receiving benefits of some sort, this money can be rerouted to help cover the cost of care by a family member. Depending on how many people are involved in the decision-making process related to the care of elderly parents or family members, it may be an effective way to ensure that parents are cared for and family members are fairly compensated for their work. In some cases, live-in care may be required to be eligible for these benefits, but it's an option worth looking into to ensure the proper care is provided by those who want to give it most.
Contracts and Cost-Sharing
When benefits or government funding is not available, family members who are willing to care for aging parents might approach additional family members about covering the cost of the care being provided. The more family members who get in on the contract, the less it will cost everyone. Again, live-in situations may mean that less money is required to make the most of the money being redirected to the family member caring for the aging member. A contract should be drawn up to protect all family members and ensure that the money is being paid to the caregiver on time and as expected.
Pharmacare Programs
The CDPAP  can help ease the burden families feel when trying to fund caregiver's services. This is a medicaid-funded program that provides those who are in receipt of the funds to hire any caregiver they want. Family members are eligible to be paid as caregivers under this program and that ensures that someone close to the ailing parents or aging family members are cared for by someone they know and trust. This is a really exciting program to help curb the demand on caregivers around the country.
Insurance
In some places, insurance coverage may pay a caregiver to receive funds if they have a particular training program or license to care for elderly people. Most funds have to be pre-approved before the care can commence, but the application processes are not terribly difficult, and those who want to spend their time caring for elderly family members are able to do so because of options like this. If injury has results in the loss of mobility, health, or job, additional insurance benefits might also be available to cover the cost of such losses.
Tax Credits
Each year the government introduces new initiatives to help reduce taxes to citizens and improve and incentivise people to support their communities. What's more, personal income tax returns can be greatly impacted by the addition of caregiver costs and that can provide an indirect way of getting paid when taking care of a family member. This is especially important for caregivers who do not receive additional funds for the services they provide and it can make a real difference in the amount of money that one receives in a tax return or at the very least, it can reduce the amount of taxes an individual has to pay as a result of taking care of a family member.
Whether you have been caring for family members for years, or you are thinking about taking on the responsibility of caring for an aging family member, consider these options to help you earn an income while taking care of those that are most important to you. Check all options and you might be able to draw income or indirect income from a variety of sources. You are doing a great service to your family member, the health care system, and your community at large. While getting paid might not be something you have considered, it is something you should research and understand – especially the tax returns.
Editor's note: This was sponsored post but my opinions are always my own.
LEARN TO LOVE YOUR LIFE AGAIN
---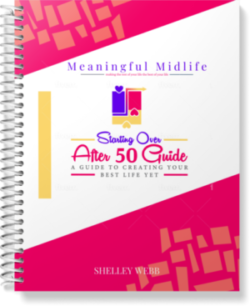 Do you feel like you need to hit the REFRESH button on your life? Download our free guide and begin to create your best life yet!