Suddenly, it's winter here! We were enjoying such a mild winter with barely any snow when just in time for Valentines Day, it hit with a vengeance. Snowpocalypse, snowmageddon, whatever you call it, it makes everything look brighter. So I thought it would be the perfect backdrop to showcase the Mario Lace A-Line dress that was gifted to me by EVA Trends. EVA Trends focuses on women's clothing that are casual, loose and comfortable. They offer high-quality stylish clothing at an affordable price. They have lots of very interesting selections! I also was gifted an Asian-inspired denim coat and a beautifully-colored artsy sweater!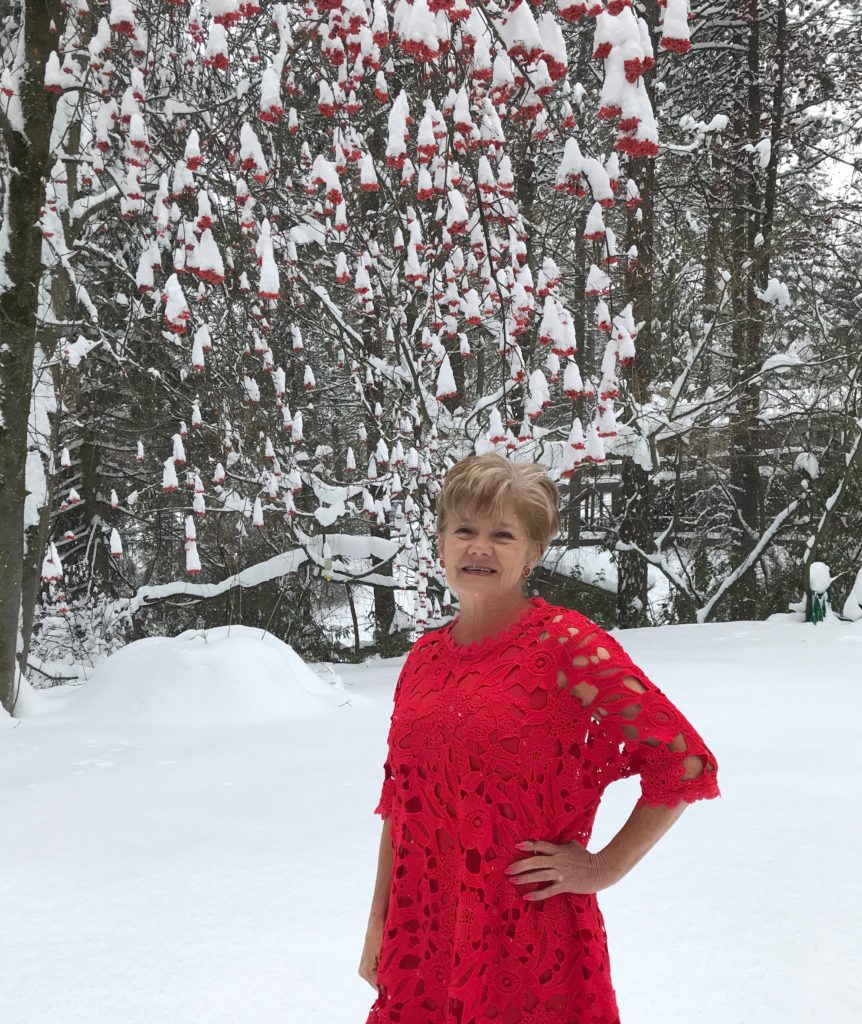 Eva Trends offered a promo code especially for my readers! You can get 15% off your entire order by using coupon code: SHE15.
I hope that you'll take a moment to go to their website and check them out! EVATrends.com.
For Valentine's Day I wanted to make a special dessert.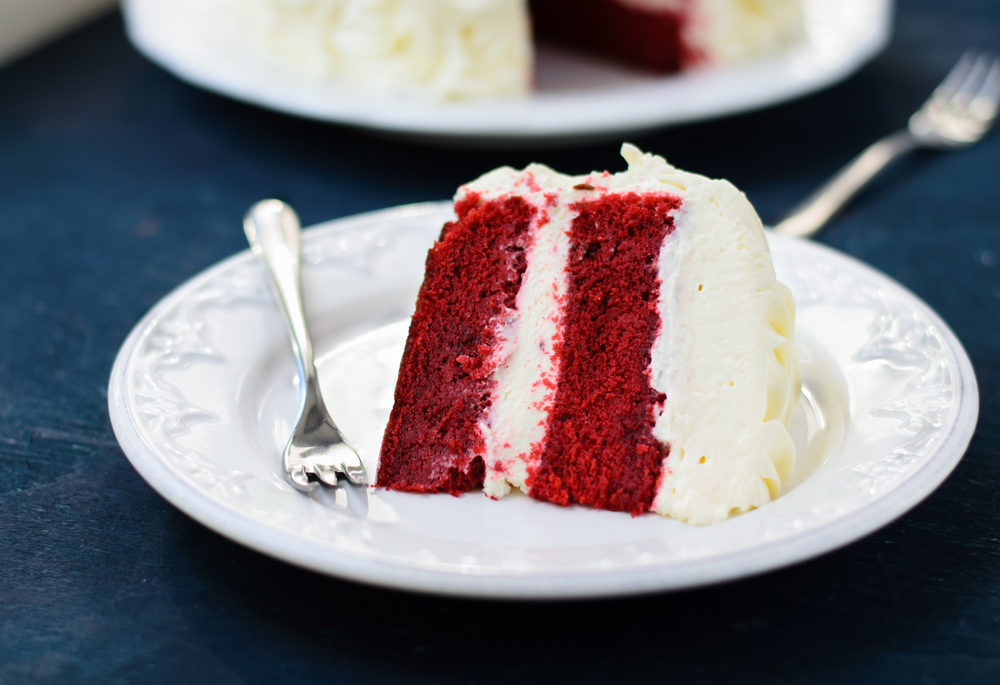 Everywhere I turn now, I see red velvet cake – red velvet cupcakes, red velvet cake pops, red velvet waffles and even red velvet popcorn. Many people use mixes to make their goodies or they seem to use a standard recipe. In the back of my mind, I knew the one my mother used to make was different. So I went searching.

Sure enough, there was an ingredient I haven't seen in the other recipes – cochineal. Cochineal is a red dye derived from the insect of the same name! According to Wikipedia " It takes about 80,000 to 100,000 insects to make one kilogram of cochineal dye. The two principal forms of cochineal dye are cochineal extract, a colouring made from the raw dried and pulverised bodies of insects, and carmine, a more purified colouring made from the cochineal. " That seems pretty icky but apparently it is still quite widely used and may be safer than the synthetic red dye #2 and #40. You might find it listed in the ingredients as cochineal, carmine, carminic acid, Natural Red 4, or E120.

I don't know where her recipe came from but as I was researching, I noticed one article that mentioned that a manufacturer in Winnipeg might possibly have given out the recipe with a bottle of their red food coloring. Since my Mom grew up very near there, she may have gotten it this way. The frosting is also a bit different than others I've seen.

Waldorf Astoria Red Velvet Cake

1/2 cup shortening
1 1/2 cups white sugar
2 eggs
1/4 cup cochineal (red food coloring)
2 T cocoa
1 tsp. baking soda
1 tsp. vanilla
1 tsp. (or less) salt
1 cup buttermilk
2 1/2 cups sifted cake flour
1 T vinegar

Cream shortening and sugar until fluffy. Add eggs, one at a time. Beat 1 minute.

Combine cocoa and food coloring in a cup to make a paste. Then add it slowly to the shortening and sugar mixture. Add salt, vanilla and buttermilk, alternately with flour. Mix vinegar and soda in a bowl and then add to mix.

Bake in 2 9″ layer pans at 300 degrees for 30-40 minutes.

Frosting:

1 cup milk
3 T flour
1 cup butter
1 cup icing sugar
1 tsp. vanilla

Mix flour with some of the milk to make a paste. Add to a pot in which you have put the remaining milk. Cook until thick. Then cool.
Beat 1 cup butter with 1 cup icing confectioner's sugar and 1 tsp. vanilla. add flour mixture a little at a time and continue beating til fluffy.

Let me know if you try this version!


LEARN TO LOVE YOUR LIFE AGAIN
---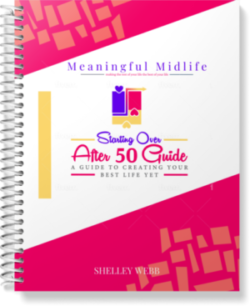 Do you feel like you need to hit the REFRESH button on your life? Download our free guide and begin to create your best life yet!